Why Actress Sarah Bernhardt Was the First Modern Celebrity
An exhibition in Paris revisits the life of the 19th-century thespian, who used the press to promote herself and eagerly capitalized on her fame
A century ago, mourners lined the streets of Paris, watching as black horses pulled flower-laden floats and a coach carried the coffin of Sarah Bernhardt, the woman widely considered the first modern celebrity.
More than 100 years after her death in March 1923, the actress is returning to the spotlight as the subject of a new exhibition at the Petit Palais in Paris. Titled "Sarah Bernhardt: And the Woman Created the Star," the show features nearly 400 items, including posters, paintings, sculptures and costumes. Per a statement, it explores Bernhardt's life from her birth in October 1844, when she was known as Henriette Rosine Bernard, to the height of her acting career, which took her around the globe.
"Sarah Bernhardt was more than a famous actress," exhibition co-curator Stéphanie Cantarutti tells Thomas Adamson of the Associated Press (AP). "She was one of the first celebrities. She was a businesswoman, a fashion icon, a sculptor, [a] theater director, a visionary, a courtesan. She pushed gender boundaries."
By her early 20s, Bernhardt—the daughter of a Dutch Jewish courtesan—had realized her passion for performing. She entered acting school and began playing small roles in a variety of productions. Rising to prominence for her performance in François Coppée's Le Passant in 1869, she began appearing regularly at the Comédie-Française, a 17th-century theater in Paris, and went on to portray such famous figures as Joan of Arc, Phaedra and Cleopatra.
Bernhardt's strong-willed personality showed up both in her stage career and in her personal life. She constantly bucked societal expectations, possessing "a solid sense of self and an open determination to have her own way," wrote Sharon Marcus for Vox in 2019.
Theresa Rebeck, who wrote a play centered on Bernhardt's performance of the title role in Hamlet, tells the New York Times' Beatrice Loayza that the actress "was someone who demanded the right to be extraordinary." And playing Hamlet in 1899 wasn't the only time she portrayed a male character.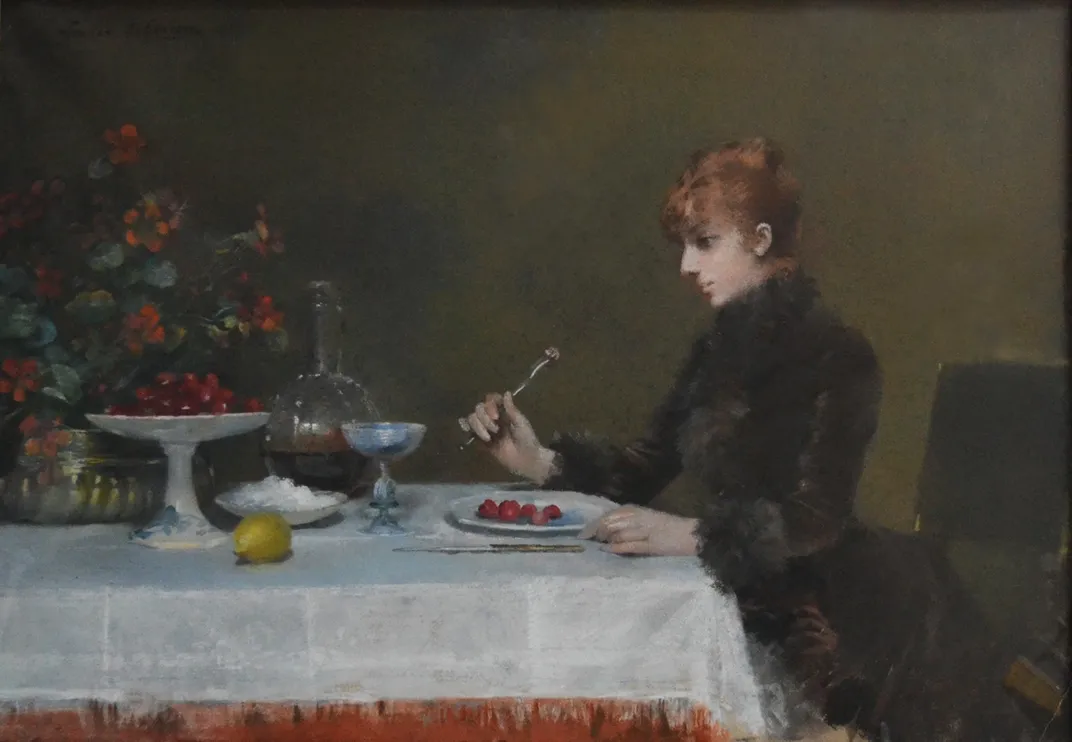 "She said that roles given to women were not interesting enough and she could not demonstrate all of her talent playing them, so she played many male roles," Cantarutti tells the AP. "She was ahead of her time."
Bernhardt also bent gender roles beyond the stage, wearing pants when it was illegal for women to do so and having a love affair with the woman artist Louise Abbéma.
Bernhardt never shied away from the spotlight, even when her actions were perceived as unseemly. She had a son outside of wedlock and gave him her last name, asserting her status as a single mother. She once posed for a photo while sleeping in a coffin. Throughout her career, she readily capitalized on her fame, starring in advertising campaigns and selling branded merchandise.
"She definitely understood the power of image, marketing and buzz, even when it was less than flattering," Cantarutti tells Vogue's Tina Isaac-Goizé.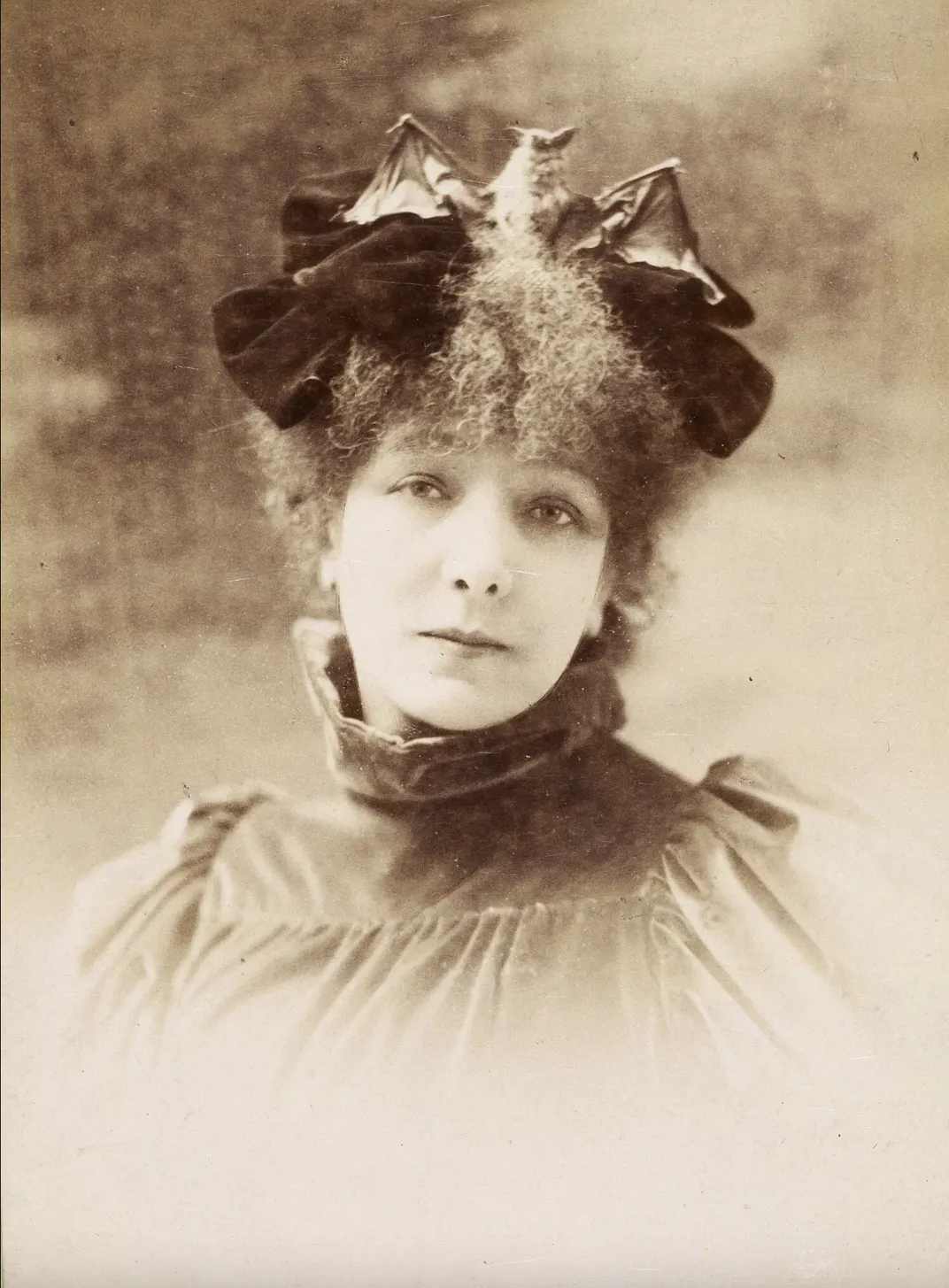 This strategy worked: Reporters followed Bernhardt everywhere, and fans sought her autograph wherever she went. By the time of her death at age 78 in 1923, she had starred in works on the stage and the screen, tried her hand at sculpture, toured five continents, and attracted the notice of writers like Oscar Wilde and Mark Twain.
As Marcus, author of The Drama of Celebrity, noted for Vox, "Famous people have always existed, but Bernhardt made celebrity modern by understanding that stars exercise power in relation to equally powerful publics and media."
Annick Lemoine, director of the Petit Palais and one of the co-curators of the exhibition, tells the Times that Bernhardt "did whatever she wanted and didn't care what others thought. She loved men and women. She traveled the world. She had a son out of wedlock and raised him the way she wanted to. She had no fear."
"Sarah Bernhardt: And the Woman Created the Star" is on view at the Petit Palais in Paris through August 27.