Pardoned Turkeys Spend a Night in a Hotel First
After an evening in a $350 hotel room, today President Obama will spare the birds from the butcher's block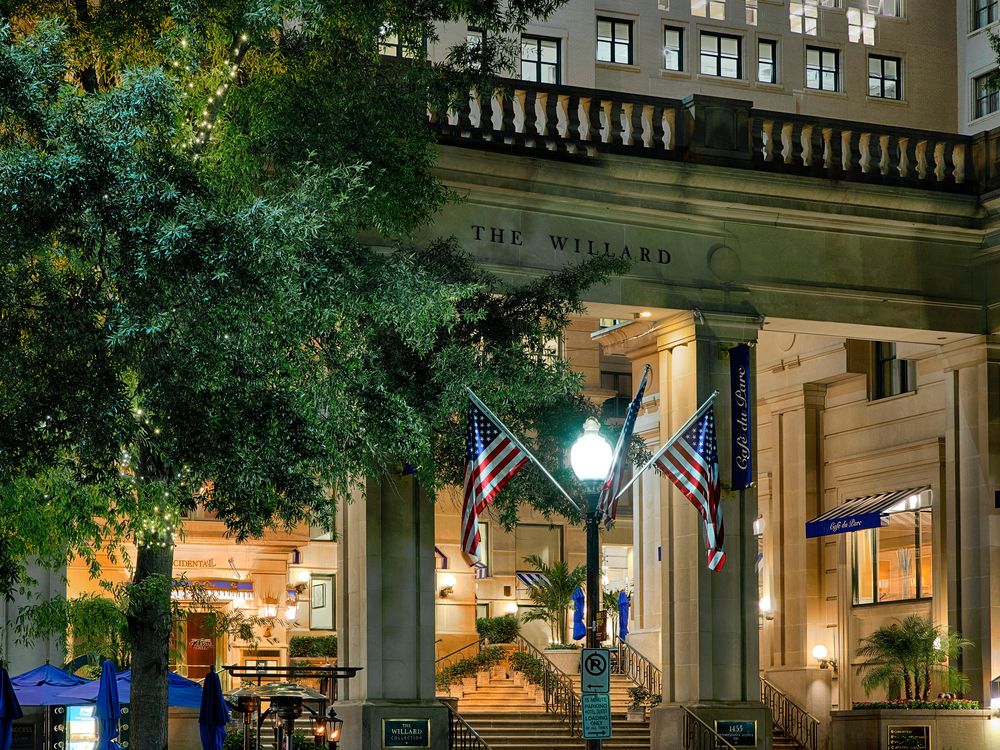 Today, President Obama will deliver the annual turkey pardon, a tradition that began in 1989 in which two birds—the National Thanksgiving Turkey and an alternate—are "pardoned for crimes they have not committed," Marina Koren writes for National Journal. The turkeys, named Mac and Cheese, journeyed nine hours from their home in Fort Recovery, Ohio, to be in Washington, D.C., for the big event. After arriving on Monday, they were put up in a room befitting of such honored guests—their own $350 per night third-floor double at the historic Willard InterContinental Hotel, Koren reports.
The luxurious third-floor room, which costs upwards of $350 a night, looked as it would to any other guest. There was a widescreen TV, a mini fridge, views of downtown Washington. And then there was the small entryway covered in a thick layer of wood shavings....At about 50 pounds each, the birds are technically in violation of Willard hotel policy requiring all pets to weigh no more than 40 pounds
Mac and Cheese were selected based on their plumage and impressive struts, said Gary Cooper, their owner and the chair of the National Turkey Federation, the organization that covers the cost of the hotel room for the birds. After the ceremony, he added, Mac and Cheese will be transported to a farm in Virginia to live out their short but dinner table-free lives in peace.