Russia's Invasion of Ukraine May Be Derailing the Paralympics
As the rest of the world considers what to do about Russia's military actions, the Paralympians find themselves in limbo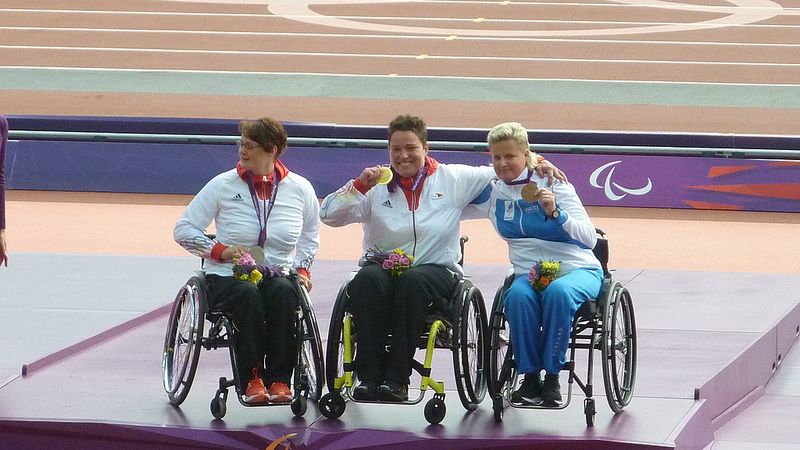 The Olympics ended last week, and as soon as they did Russia began marching into Ukraine. Many suspect that Russia waited for the Games to end before beginning their military action. But, the Paralymics, which always begins after the Olympics closing ceremony, hasn't even started yet—and as the rest of the world considers what to do about Russia's military action in Ukraine, the Paralympians find themselves in limbo.
The Paralympic games are set to kick off on the 7th of March, and go until the 16th. British officials are boycotting the games, although British althetes will still be allowed to compete. The United States has cancelled its delegation to the games in Russia this year, but its athletes are also headed to Russia. Canada is watching developments closely but hasn't made a decision just yet. So far, no countries have pulled their athletes from attending the games, just their official delegations. But Germany has said that if the country issues a travel warning for Russia, its team won't go. 
Paralympic leaders are hoping to be able to continue with their events. "As with situations around the world, we hope a peaceful resolution can be found in the spirit of the Olympic Truce, which has covered the Paralympic Games since 2006," the International Paralympic Committee said told the Associated Press. "We want the story here to be the great festival of sport that has already taken place in Sochi and will continue now that athletes are arriving for the start of the Winter Paralympics."
The Olympic Truce is meant to prevent exactly this scenario, but Russia hasn't exactly followed it in the past. In 2008, the country clashed with Georgia over the province of South Ossetia during the Summer Olympics in Beijing. And Sochi is only about 300 miles away from Simferopol, the capital of Crimea. 
According to the Paralympic website, Ukraine has 210 Paralympic athletes scheduled to attend the games. No word yet on whether or not those athletes will be making the trip to Sochi or not. The world is probably more concerned for the broader impacts of Russia's military activity, but keeping Paralympians from competing—many of whom have trained for years to come—is a terrible shame too.