Florida Museum Sues Ex-Director Over Plot to Profit From Forged Basquiat Paintings
The museum says its reputation was badly damaged by a scandal it describes as "stranger than fiction"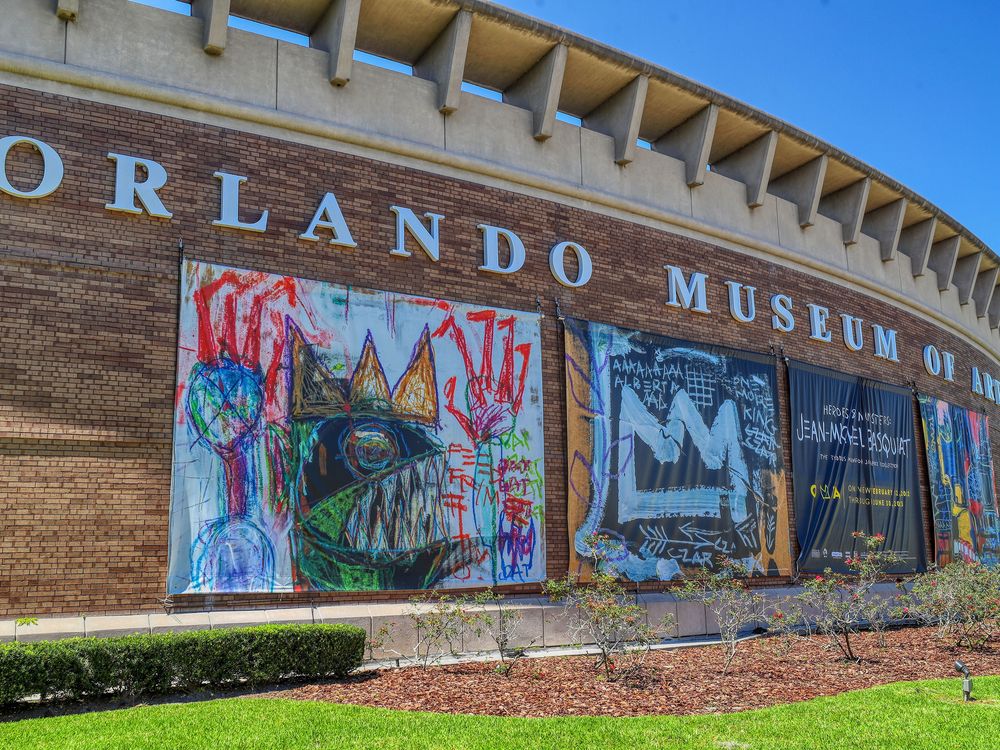 Last summer, the FBI seized more than two dozen forged paintings attributed to Jean-Michel Basquiat that were on display at the Orlando Museum of Art (OMA). Since then, the saga has only gotten more bizarre.
Now, the museum has filed a lawsuit against its former director, Aaron De Groft, and others involved in the scheme. It alleges that the museum leader used his position to "legitimize" the fake Basquiats, with plans to take a large cut of the profits when the paintings were eventually sold.
"The story of how the paintings ended up on the walls of OMA is a truth stranger than fiction," reads the lawsuit. All told, the museum "spent hundreds of thousands of dollars—and unwittingly staked its reputation—on exhibiting the now-admittedly fake paintings."
Soon after the seizure, the museum fired De Groft. According to the lawsuit, it's now seeking damages from the former director and seven other defendants.
One of those defendants is Pierce O'Donnell, a co-owner of six of the forged paintings, per the New York Times' Brett Sokol and Matt Stevens.
Since skepticism first arose, O'Donnell has defended the authenticity of the works, which were supposedly discovered in a storage locker in 2012. A critical clue concerned the cardboard used in one of the paintings, which featured a FedEx typeface that wasn't used before 1994, years after Basquiat's death in 1988.
"If there's a question about one painting, it doesn't cast doubt on all the other ones," O'Donnell told the Times early last year.
According to the lawsuit, O'Donnell displayed unconventional behavior throughout the scandal. For example, "O'Donnell himself wrote the letter purportedly from De Groft, in which the museum made its official offer to exhibit the art," per the Orlando Sentinel's Matthew J. Palm. He sent the draft to De Groft, instructing him to paste it onto museum letterhead and send it back to him.
O'Donnell now tells the Times the allegations in the lawsuit are "false and defamatory." De Groft has also maintained his innocence.
Earlier this year, as part of a plea deal, an auctioneer named Michael Barzman admitted to helping create the fake paintings. On Friday, he was sentenced to probation and community service, reports the Times' Matt Stevens.
The future of the OMA is unclear. In the lawsuit, the institution says that "decades of work" will be needed to "rebuild its standing, recover donors and repair the damage defendants have caused, if doing so is even possible." Following the incident, the American Alliance of Museums placed the OMA on probation.
Per the Times, the museum's board chair, Mark Elliott, says the lawsuit "seeks to hold responsible the people the museum believes knowingly misrepresented the works' authenticity and provenance."