California Man Admits to Helping Create Fake Basquiat Paintings
Michael Barzman agreed to plead guilty in connection with a scandal that rocked the Orlando Museum of Art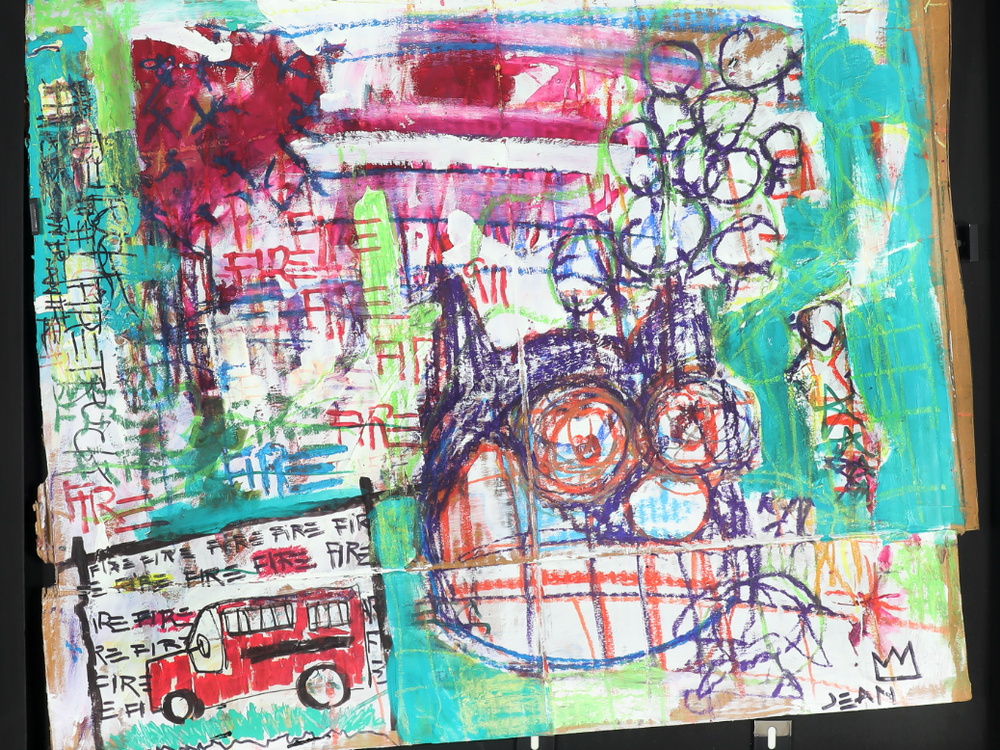 Over the summer, the FBI seized 25 paintings attributed to Jean-Michel Basquiat from the walls of the Orlando Museum of Art. Now, Michael Barzman has agreed to plead guilty to lying about the artworks' origins.
The former auctioneer says that he and a partner—identified only as "J.F."—fabricated paintings in Basquiat's style, according to a statement from the United States attorney's office for the Central District of California.
Basquiat, the celebrated New York-based Neo-Expressionist, died in 1988 at age 27. He is one of the most sought-after American artists: In 2017, one of his works fetched a whopping $110.5 million, becoming one of the most expensive pieces of American art ever sold at auction. According to the New York Times' Matt Stevens and Brett Sokol, if the works in Orlando had been authentic, they would have been worth tens of millions of dollars. 
The saga has been over a year in the making, from the paintings' debut at an Orlando Museum of Art exhibition in early 2022 to the stunning FBI raid in late June, which took place while museum visitors looked on.
Barzman and J.F. had initially claimed that they found the paintings in a storage locker owned by a television writer; the pair worked as auctioneers selling contents of lockers that they purchased when the owners stopped paying.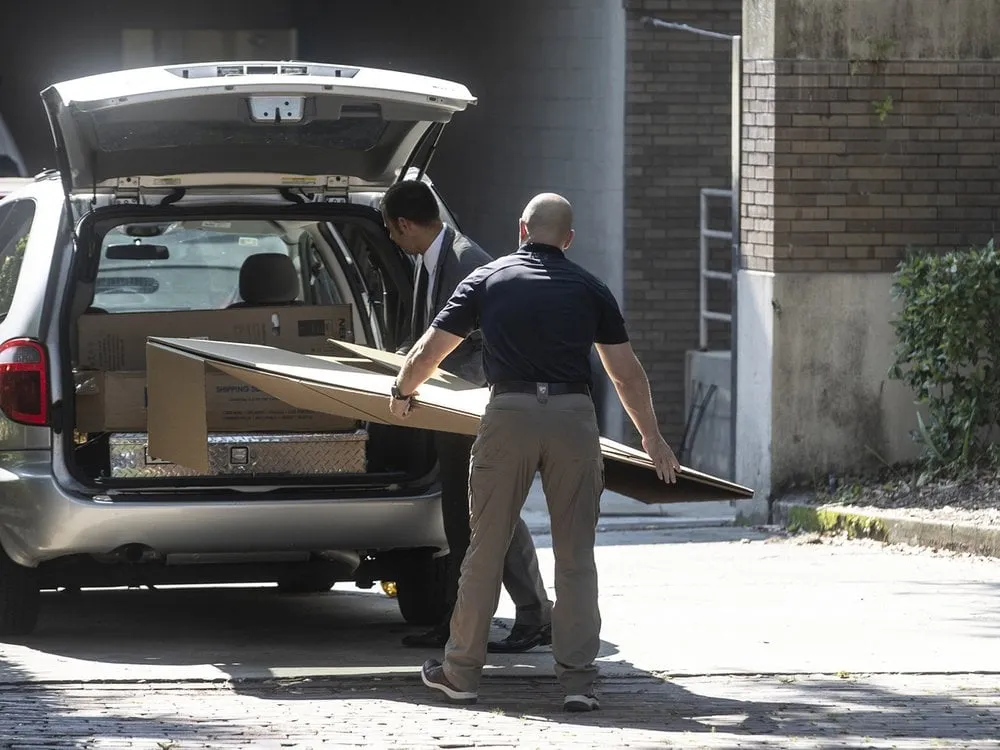 Upon their debut, the works immediately generated buzz—along with some doubts about their authenticity. At the time, few experts were willing to make definitive judgments publicly. When the Times' Sokol contacted Sotheby's and "several art world professionals" for his story in February 2022, none were willing to comment. 
One small clue was particularly striking: An artwork painted on a piece of cardboard had text reading, "Align top of FedEx Shipping Label here." This design, however, wasn't used until six years after Basquiat's death.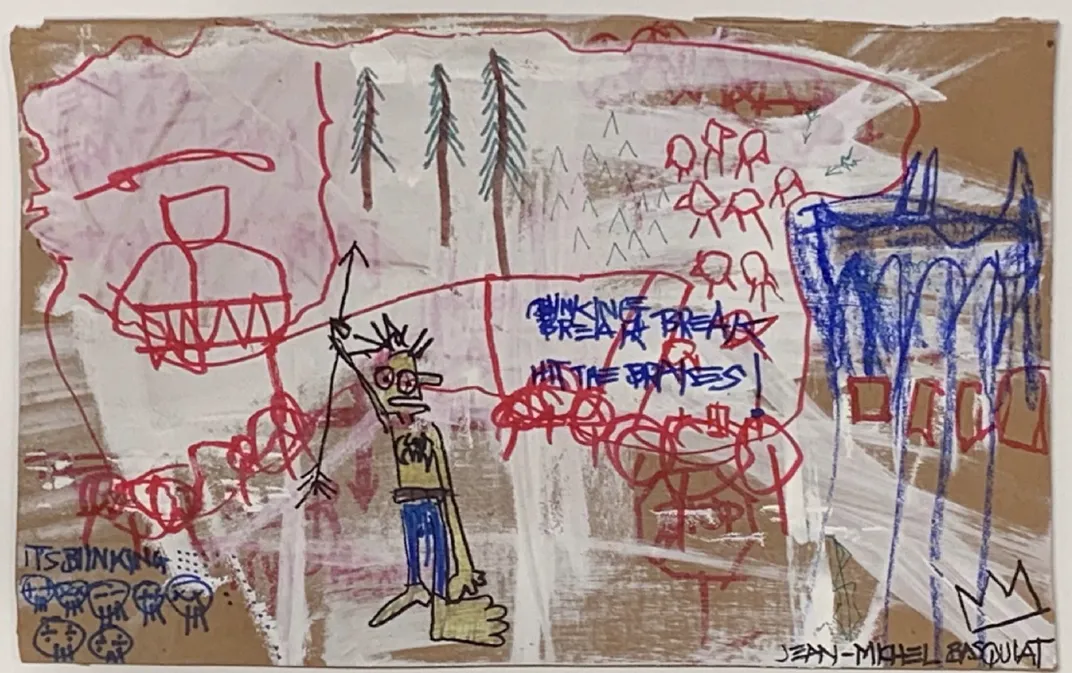 Stakeholders in the paintings and their success seemed unperturbed by the red flags. One of them was Los Angeles trial lawyer Pierce O'Donnell, who had purchased an interest in six of the paintings.
"I treated these paintings as a client," he told the Times. "I believe I could win this case nine and a half out of ten times with a jury. I'm not bragging. I'm just saying the evidence is compelling." 
O'Donnell reasoned that forgers would be more likely to make one large, impressive fake; they "wouldn't just go out and get cardboard from a supermarket or liquor store and create 25 paintings."
This strategy, however, is allegedly what Barzman settled on. Per the plea agreement, "J.F. spent a maximum of 30 minutes on each image and as little as five minutes on others" before giving them to Barzman to sell on eBay. The pair would leave the paintings outside in an attempt to make them look aged.
This seemingly simple process bamboozled many art experts who staked money and reputations on these paintings. Aaron De Groft, the former CEO and director of the Orlando Museum of Art, insisted to the Times in 2022, "The cardboard is legit. I believe deeply these are authentic Basquiats."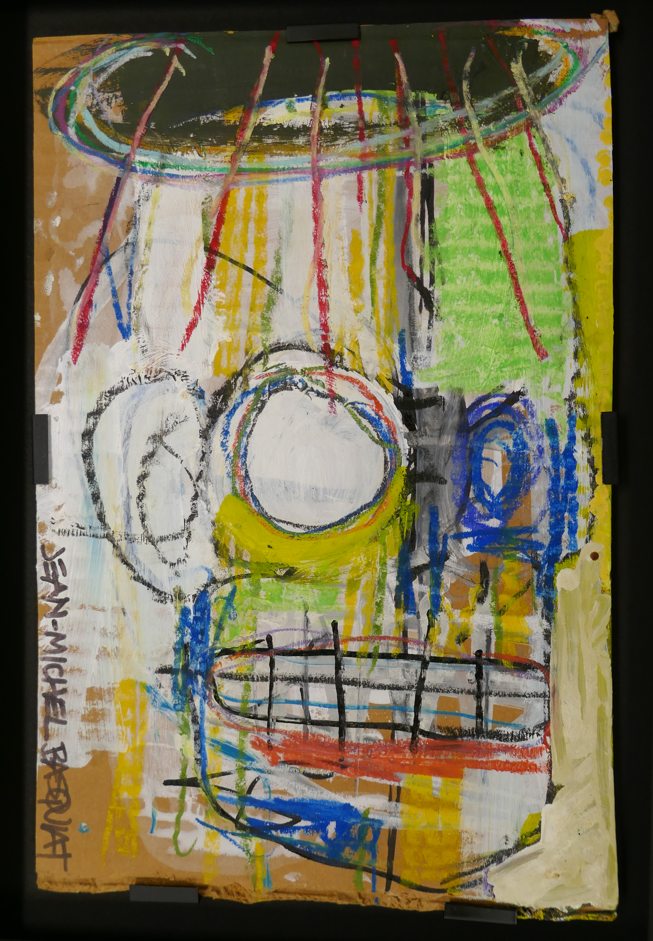 After the raid, the Associated Press' Mike Schneider reported that De Groft and the museum parted ways, though whether he was fired or resigned is unclear. De Groft reportedly sent aggressive emails to an art expert who asked not to be associated with the exhibition, telling her, "These are real and legit. You know this. You are threatening the wrong people. Do your academic thing and stay in your limited lane."
For months after the seizure, Barzman denied making the paintings. Now that he has agreed to plead guilty, he will face up to five years in prison for making false statements to a government agency.