One of Rome's Most Famous Sculptures Has Been Vandalized
Bernini's "Elephant and Obelisk" is missing part of its tusk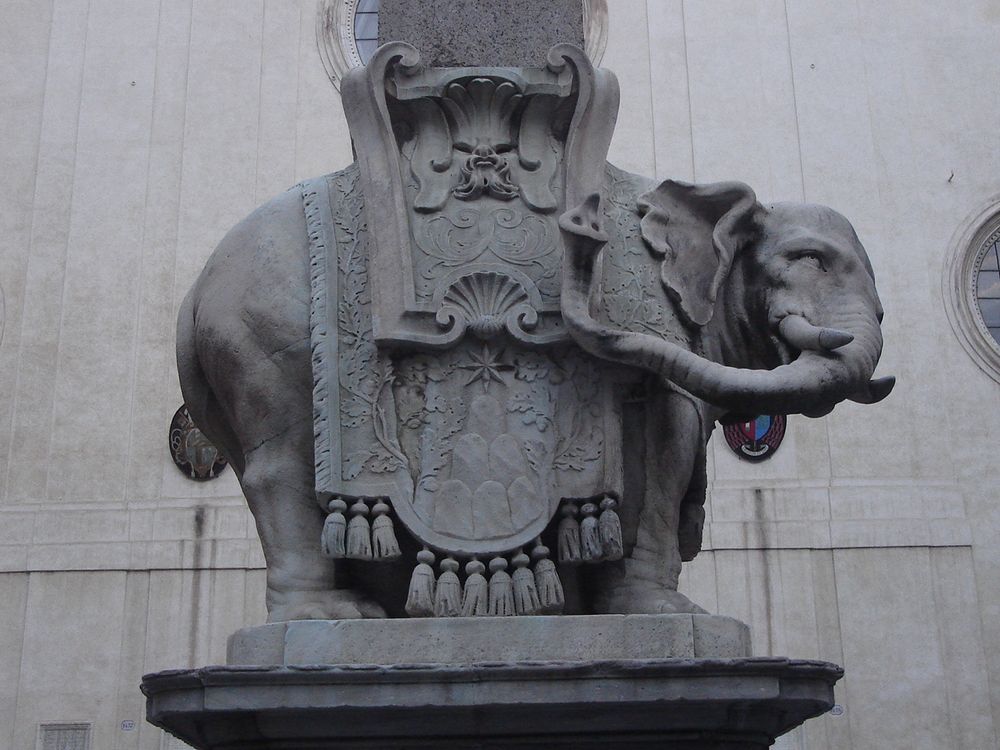 For hundreds of years, a sculpture by Gian Lorenzo Bernini has stood in Rome's Piazza della Minerva. Originally commissioned by Pope Alexander VII in 1667, Bernini designed the marble sculpture of an elephant to be combined with an Egyptian obelisk that had been found during an excavation of Roman ruins, Chiara Palazzo reports for The Telegraph. But now, part of the "The Elephant and the Obelisk" is no more. Authorities are on the lookout for people suspected of defacing the famous statute by breaking off a piece of one of its tusks on Sunday night.
According to the Associated Press, Roman cultural authorities announced earlier this week that the tip of the elephant's left tusk had been broken off and left at the base of the statue. While it's unclear whether it was damaged intentionally or broken off by some misguided roughhousing, officials are taking the situation seriously.
"The defaced image of Gian Lorenzo Bernini's elephant hurts all Romans. For us the protection of the city's heritage is crucial," Virginia Raggi, Rome's newly elected mayor, tells Palazzo. "We owe it to future generations to look after these monuments. They don't belong to us, we are only their guardians."
While the tusk's tip was recovered and will be reattached, Raggi says the damage has been done and the sculpture will never be quite the same.
"It is extremely serious that yet another one of our most important monuments has been damaged and was neglected by local and national politicians," Raggi tells Palazzo. "Local police have retrieved the tusk but the damage will be irreversible, like that to the Barcaccia and many more."
"The Elephant and the Obelisk" is the most recent of Rome's public artworks to be damaged, not to mention the second incident involving a work made by a Bernini. In 2015, fans of the Dutch soccer team damaged the La Barcaccia fountain, which was designed by Gian Lorenzo's father, Pietro, Chloe Leonida reports for artnet News.