The NFL Isn't Happy with Michael Sam Being Gay, But Most Players Don't Care
While the coaches, commentators and officials aren't ready for Sam, the players he'd share the locker room with are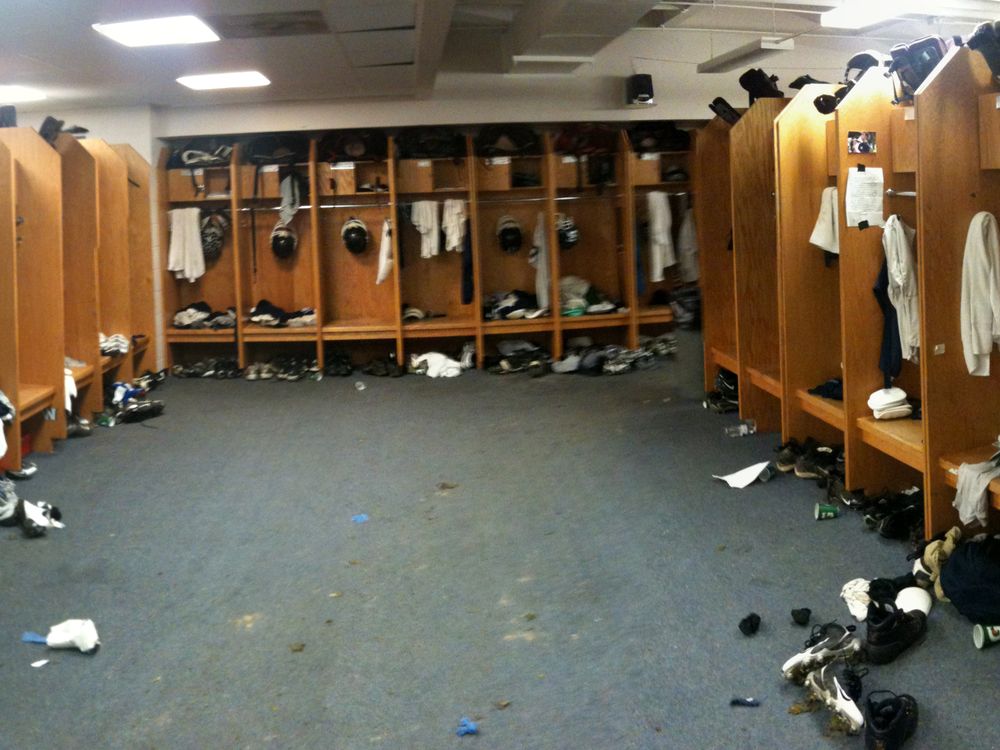 A few weeks ago, NFL hopeful Michael Sam came out of the closet publicly. The reaction from coaches and NFL officials was not particularly supportive. Many said they thought he was definitely hurting his chances at being drafted. In the days after his announcement, his draft stock fell from number 90 to number 160, according to some draft stock estimators. 
We already covered some of the NFL reactions to Sam's announcement. Let's just say they weren't positive. Many of the criticisms focused on how having a gay man in the locker room might change the dynamic, and make other players uncomfortable. But according to a recent piece at ESPN, while the coaches, commentators and officials aren't ready for Sam, the players he'd share the locker room with are. Ben Goessling at ESPN asked fifty one players how they felt about another player's sexual orientation. Forty four of them said it didn't matter, and 39 said they wouldn't mind showering around a gay player. 
But while the players might not care about the sexual orientation of their teammates, they're well aware that some people do. Thirty-two players said that teammates and coaches used homophobic slurs last season. Only twenty-five players thought that an openly gay player would be comfortable in a locker room. And some said they weren't sure how to make that situation better.
"Whoever takes [Sam in the draft] should have an open talk at the beginning of camp, where everybody can ask what he's comfortable with, what offends him, what boundaries there should be. When it comes to race, people already know the boundaries, to a certain extent. But I don't think football players are overly familiar with what can and can't be said around a gay person," said one starting receiver who took the survey. 
Sam has already talked about how supportive his college teammates were, but one of the NFL players who took the survey pointed out that Sam might have a bit of a shock entering the big leagues. "There is a little more of a family environment in college. It was more like having brothers. In the NFL, you have friends, but it's a more work-oriented environment. I hope guys can be professional and respect who he is and leave his personal life out of it," he said. 
Either way, Sam can't go back now. If he's drafted—which he likely will be—he'll find out first hand just how friendly or unfriendly a locker room will be for him. But while the league and coaches probably aren't pleased with him, at least he'll know that most of his teammates don't care about his sexual orientation all that much.