Newly Discovered Artifacts Reignite Feud Over Which Town Is Connecticut's Oldest
Wethersfield and Windsor both date back to the early 17th century, but which came first is a matter of debate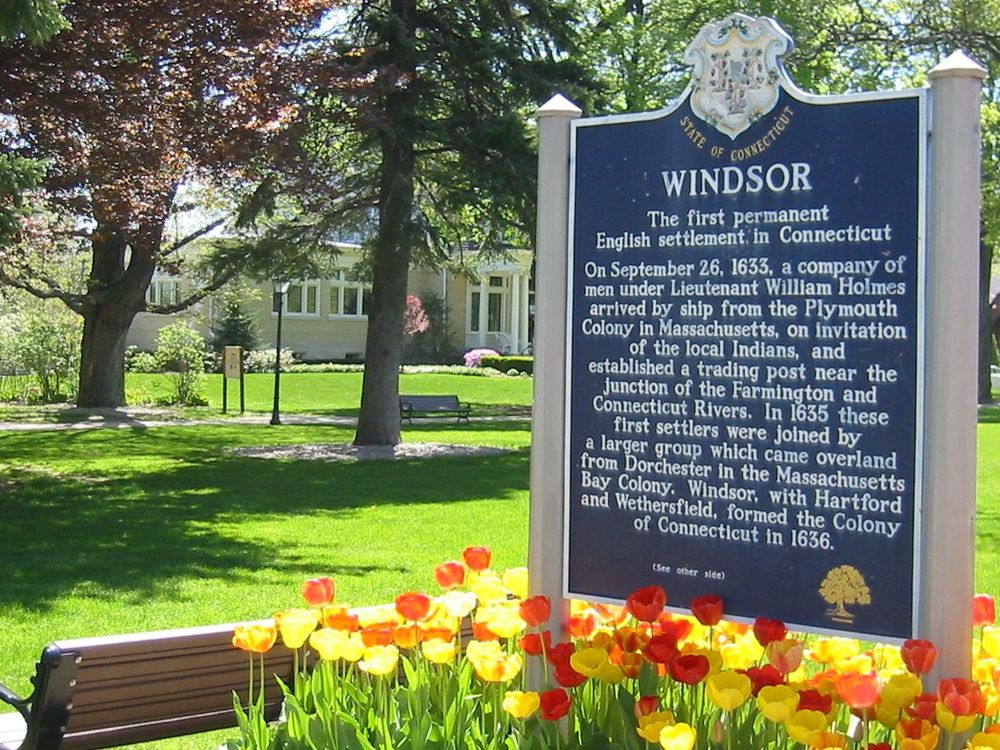 To an outsider, the Connecticut towns of Windsor and Wethersfield appear to be pretty similar. They are both about equidistant from the city of Hartford along the Connecticut River and Interstate 91. Both start with a "W." And both are old, dating back to the 1600s. But for the last century, the two burgs have quarreled about one big sticking point: which one is the oldest English settlement in the state? The Associated Press reports that an archaeological dig at Wethersfield, which is bringing up lots of very old material, has reignited the friendly rivalry.
The dispute centers around which of the towns can really say it was a permanent settlement. Colonists from Plymouth, Massachusetts, the story goes, set up a trading post at the present site of Windsor in 1633. People did not officially build homes there, making it permanent, however, until 1635. In the interim, in 1634, emigrants from Watertown, Mass, moved into Wethersfield, building a true settlement.
Then there's the legal establishment of the towns. "It's been going back for years and years and years. More than 100 years, a very friendly rivalry between Windsor and Wethersfield," Amy Northrop Wittorff, executive director of the Wethersfield Historical Society, tells Heather Burian at NBC News. "[Wethersfield] legally received permission to become a town in May 1635. Our neighbors in Windsor got their permission in June 1635," she explains.
The question, the AP reports, hinges on what your definition of a town is. Is it a legalentity or a permanently occupied site? Can a trading post be considered a town? The people of Windsor think so. "We consider Windsor the first English settlement in Connecticut because it was continuously occupied since that Sept. 26, 1633 date," Christine Ermenc, executive director of the Windsor Historical Society tells Burian.
Steven Goode at the Hartford Courant reports both towns derive their identity from the claim. Windsor's motto is straight to the point: "First in Connecticut." Wethersfield's slogan is more flourished: "Ye Most Ancient Towne."
Archaeologists from the nonprofit Public Archaeology Survey Team recently threw a wrench into the debate. Between 2016 and this year, the team excavated a site near Wethersfield, where a new museum is slated to be built.
Ray Hardman at Connecticut Public Radio reports that ground penetrating radar at the site revealed three disturbed areas, including two very old trash pits and a 20th-century site. The dig uncovered 20,000 objects dating all the way back to the 1630s, including the earliest hard evidence of English settlement in Connecticut. The artifacts of the era included coins, ceramics, trade goods and a defensive fence that would have protected the site from Native American attack.
"The 17th-century stuff was the most exciting because nobody knew it would be here," Sarah Sportman, senior archaeologist on the team, tells the AP. "We have been able to document the lives of the people who live here."
Ermenc is quick to assert to the AP that the artifacts don't change Windsor's stance, and that written records including settler's diaries give points to team Windsor. "It doesn't change our opinion," she says. "We maintain that Windsor really is the earliest European settlement."