The Newest National Landmark Is Chock-Full of Dinosaur History
The West Bijou Site is home to a snapshot of the dinosaurs' extinction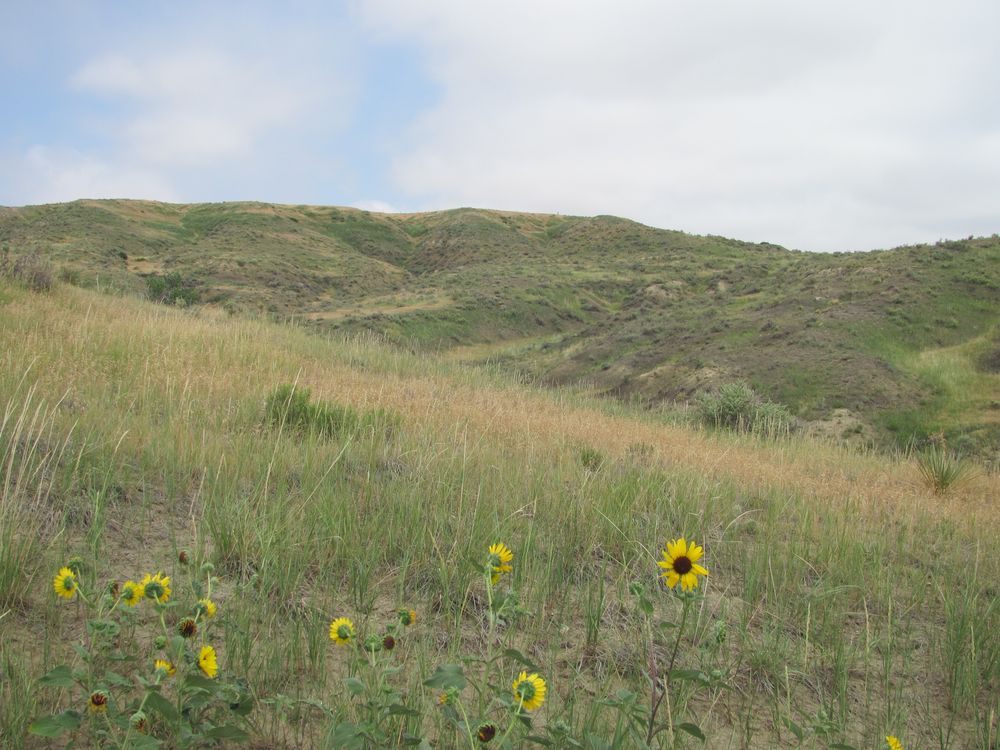 Located just 30 miles outside of Denver, Colorado, the West Bijou Site might look like just another picturesque region of rolling hills and wildflowers, but it marks a critical moment in the Earth's history—right when the dinosaurs went extinct, and the Cenozoic Era began, Deb Stanley reports for ABC Denver. For years, paleontologists hoping to take a peek at what the world was like at that time have traveled to the site, and now, it's being honored and protected as the United States' newest National Natural Landmark.
Spanning 7,613 acres, the West Bijou site has long been lauded for its rich fossil record and hints at what happened after an asteroid strike doomed much of the life on the planet. In particular, scientists have been taken with a narrow, 1.18-inch-thick band of sedimentary rock that serves as a snapshot of that tumultuous time, Stanley reports.
"The information contained in that thin sediment band illustrates the key feature of national natural landmarks as significant natural areas recognized for their irreplaceable features," National Park Service Director Jonathan Jarvis says in a statement. "They teach us extraordinary lessons about the world around us. The National Park Service partners with landmark owners in support of their voluntary conservation of these important areas, another important feature of the program."
The West Bijou Site is currently managed by the Plains Conservation Center, which has long been dedicated to the study and protection of Colorado's plains and grasslands. The group purchased the site in the 1990s in order to offset the loss of a parcel of land east of Aurora where its researchers used to run experiments and study the grassland ecosystem, Megan Mitchell reported for The Denver Post.
"The designation of West Bijou Site as a national natural landmark recognizes its incomparable contribution to the Earth's geologic history through its unique features, including pollen records and vertebrate fossils," the National Park Service writes in a statement. "Additionally, West Bijou Creek runs through the site, supporting a diverse ecosystem of plant and wildlife communities, including some rare species."
This dedication makes the West Bijou Site the 599th National Landmark to be added to the register. Though it's anyone's guess what number 600 will be, like the West Bijou Site, it's sure to also be an important piece of United States heritage.