New York Village Votes to Keep Official Seal Depicting a White Settler Strangling a Native American
It's a story that might as well have been ripped from a plotline on "Parks and Recreation"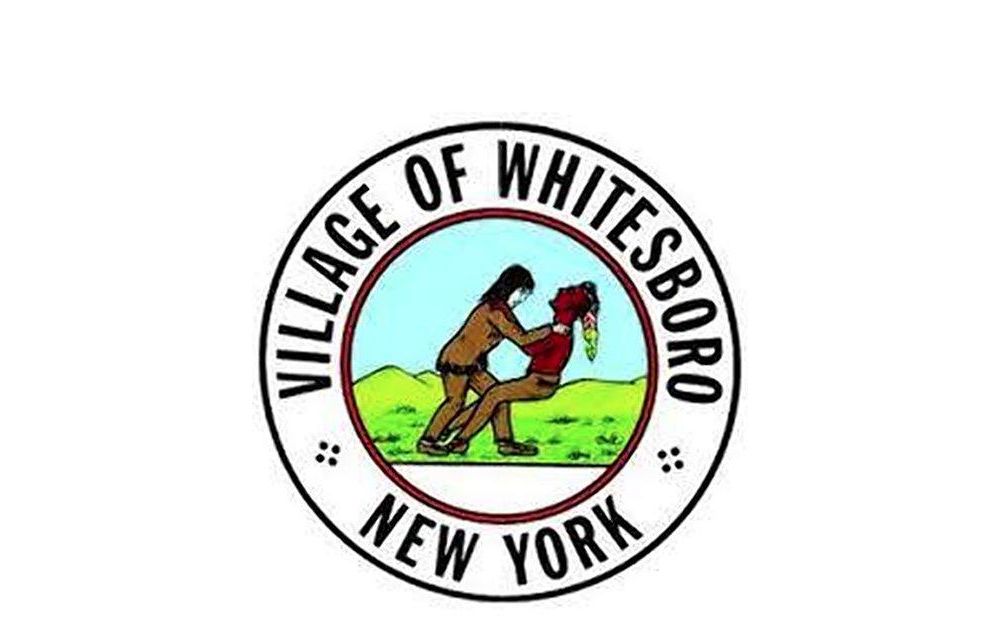 This week, residents of Whitesboro, New York, voted against changing the village's official seal, which depicts a white European settler strangling a Native American.
While only about 200 of the 3,000 or so residents of Whitesboro came out to vote Monday, according to Whitesboro mayor Patrick J. O'Connor, those who did overwhelmingly voted to keep the seal as it is, the Associated Press reports.
"Political correctness, who cares?" voter Scott Hastings said to Skyler Srivastava for WKTV News. "This is our village, who cares what the world thinks? I want to see this settled today, once and for all."
The seal came to national attention last summer during the weeks after the mass shooting at a historic black church in Charleston, South Carolina left nine people dead, Jackson Connor wrote for the Village Voice in July. While outside critics take issue with the seal for its racist connotations, saying it looked like something out of the fictional (and famously tone-deaf) city of Pawnee from NBC's "Parks and Recreation," some Whitesboro residents and officials defended the seal, claiming that it depicts a moment of friendship between European settlers and local members of the Oneida nation.
"We known the Indian and the white man wrestling together. We know they both appreciated it and enjoyed it. It was a good thing. So all of this other talk is just that, talk," Whitesboro resident Herb Lamach tells WKTV News. "Whitesboro mayor Patrick O'Connor has also repeatedly defended the symbol, calling it "a very accurate depiction of friendly wrestling matches that took place back in those days," Connor wrote.
This isn't the first time that residents have been conflicted over Whitesboro's seal. Back in the 1970s, a Native American group sued the town, which led officials to alter the original logo, which features the founder of Whitesboro, settler Hugh White, with his hands solidly planted around a Native American man's throat.
"So after the lawsuit, it was determined it's part of our history, so we didn't have to stop using the seal. We just had to move it, so it's down on his shoulders," Whitesboro historian Judy Mallozzi tells the Observer-Dispatch.
Despite its backstory, the seal's opponents say that people tend to see it as showing violence against Native Americans, and it is still an inappropriate symbol for the town.
"The first thought that anyone has of this image is, 'There's some white guy killing an Indian, strangling an Indian,'?" Cliff Matias, director of the Redhawk Native American Arts Council in Brooklyn, told Connor in July. "It's saying, 'Well, they didn't just conquer and defeat the people, but they also beat them in a wrestling match.' It's utterly ridiculous that a town would have pride in a symbol like that in this day and age."
The seal appears on official documents, police cars, village trucks and signs. Voters were presented with several alternative designs at the vote, including one that showed settlers and Native Americans standing side by side, Whitesboro clerk Dana Nimey-Olney describes to the AP. But while most residents who came out decided to cast their vote for the original drawing, some residents do believe that it's time their town got a new symbol.
"My generation is growing in a way where we are asking for more equality and peace. And unfortunately our original logo (seal) doesn't always depict that to people who don't live here," Mohawk Valley Community College student Elizabeth Brigham, who voted against keeping the logo, tells MKTV News.