Banksy Unveils 'Valentine's Day Mascara,' a Statement on Domestic Violence
After removing parts of the artwork for safety, town officials quickly returned them to the site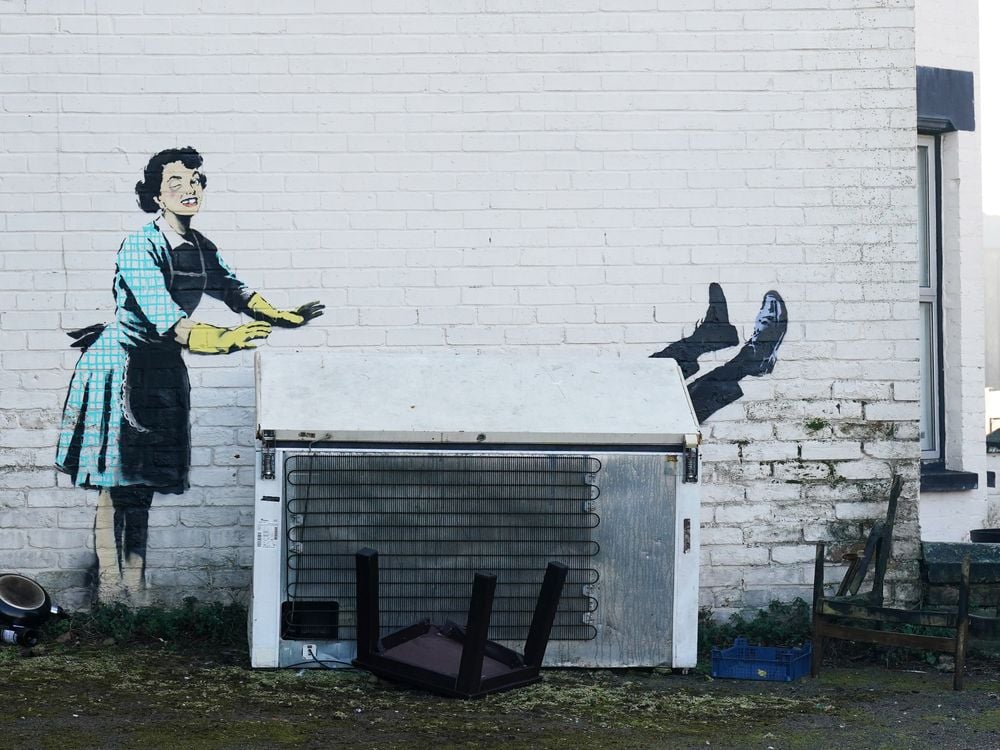 Just before Valentine's Day, the street artist Banksy struck again.
Overnight, a new mural—along with an abandoned freezer and an overturned chair, which serve as props—appeared in the town of Margate in England. The anonymous British artist announced the piece on Instagram, titling it Valentine's Day Mascara.
The mural features a 1950s-style housewife shoving a man into the freezer; only his legs are visible. She wears a plaid turquoise dress, a white lacy apron and bright yellow dishwashing gloves. Upon closer examination, she is missing a tooth, and her right eye is discolored and swollen shut.
The piece, revealed just before the holiday celebrating romance, is seen as a statement on domestic violence. Banksy rarely offers commentary or insight into his works, which usually appear quickly and without warning. 
Local resident Lee Hilton tells Reuters that he saw a van near the wall on Sunday night. By the time he woke up the next morning, the mural had appeared.
"I always thought maybe someone might put a mural on the wall, but I was never expecting a Banksy," he says.
But just hours after the world-famous street artist confirmed the mural was genuine, the local town council began dismantling it, removing the freezer and other items scattered in front of the wall.
"A fridge freezer which is believed to have been part of the installation has been removed by council operatives on the grounds of safety as it was on public land," said the Thanet District Council in a statement on Tuesday. "The freezer is now in storage and will be returned once it has been made safe to the public."
The resident of the property, who has remained anonymous, expressed her disappointment about the freezer's removal to the PA News Agency's Naomi Clarke and Ellie Iorizzo. 
"It was part of the art," she said. "They should be very happy because Margate could get bigger attention, positive attention."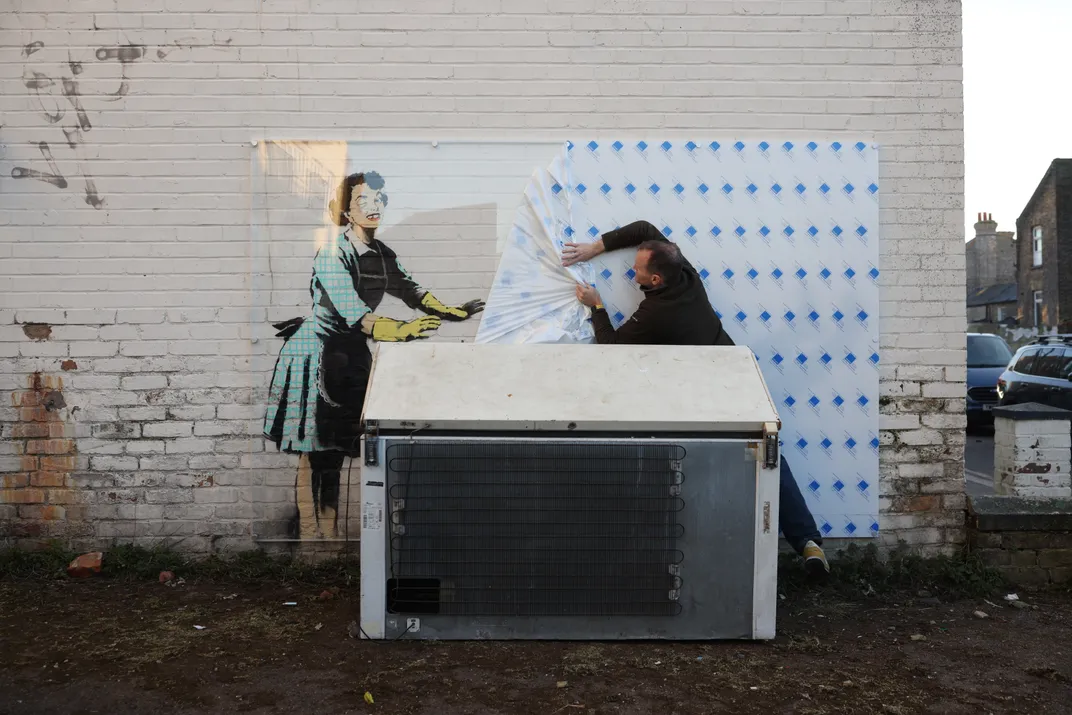 On Wednesday, authorities returned the freezer to the site. "The council has a duty to ensure the ongoing safety of the public; it was necessary to carry out works to the freezer for health and safety reasons," says the council in a statement.
"Banksy raises the important issue of domestic abuse in this artwork," the statement continues. "We are in touch with the owner of the property to understand their intentions around the preservation of the piece and to secure the best possible outcome for the local community and victims of domestic abuse."