New Alabama Sculpture Park Reflects on Slavery's Enduring Legacy
The Freedom Monument Sculpture Park in Montgomery will feature works from prominent artists, artifacts, immersive experiences and a new monument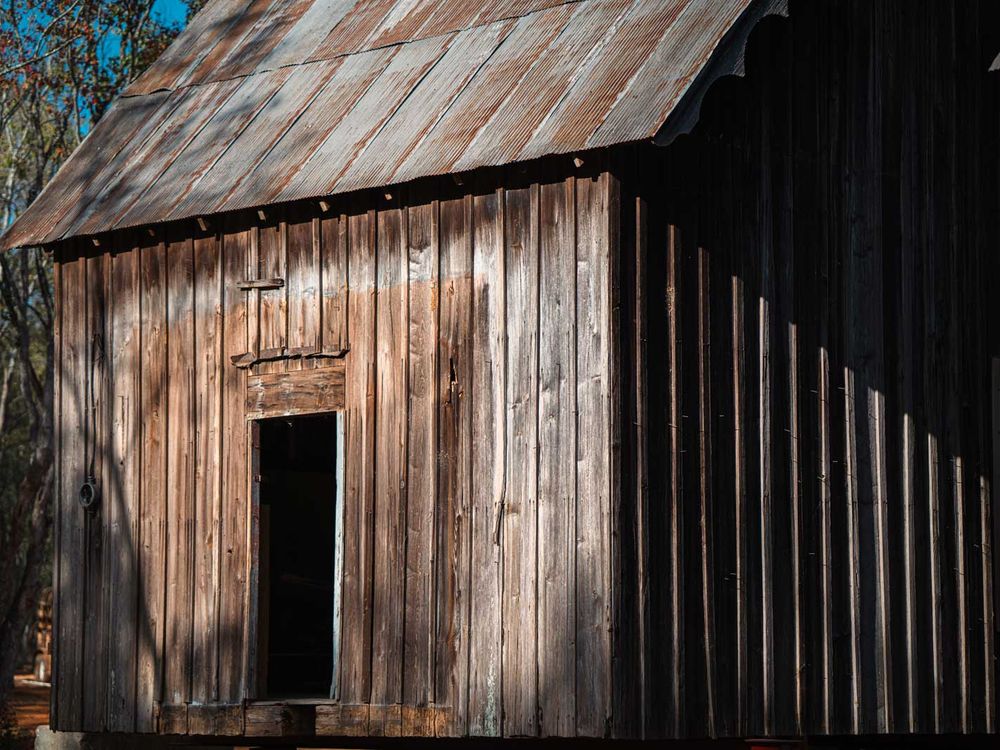 Next year, a new sculpture park confronting the brutality of American slavery and celebrating Black resilience will open on the Alabama River.
Called the Freedom Monument Sculpture Park, the space will be the third Legacy Site from the Equal Justice Initiative (EJI) in Alabama—alongside Montogomery's Legacy Museum and National Memorial for Peace and Justice.
"We're creating these spaces because I believe we need an era of truth-telling about our history, and that can yield something really positive, really helpful, really hopeful for our community," EJI director Bryan Stevenson tells Montgomery's WAKA Action 8 News.
Guests will be able to travel by boat to the 17-acre park on the banks of the Alabama River, where tens of thousands of Black individuals were once trafficked and enslaved. The site will feature several dozen sculptures by renowned artists, including Alison Saar, Kwame Akoto-Bamfo, Wangechi Mutu, Rose B. Simpson, Theaster Gates and Kehinde Wiley.
"My work is taking the bull by the horn—I don't cover the intensity of it with symbolism," says Akoto-Bamfo to the New York Times' Hilarie M. Sheets. "You can never heal from an atrocity that you deny."
Throughout a series of sculptures, Akoto-Bamfo depicts a family arriving in the Americas and later laboring in fields. Finally, the family is seen standing before the park's centerpiece: an impressive 43-foot-tall, 150-foot-long new national monument, which features the surnames of over 100,000 emancipated Black Americans. These names inscribed on the structure come from the 1870 United States census, the first accounting of Black Americans by name after the end of the Civil War. Guests will be able to place flowers in a stream next to the monument to honor these individuals.
"In order to deepen our collective understanding of racial injustice and its impact on contemporary issues, our country must reckon with the painful history and legacy of slavery," says Stevenson in a statement from EJI. "Historical examination and memorialization are critical to help move us forward and build healthier communities, and we're honored to work with some of the greatest contemporary artists to provide a cultural space for all visitors to engage with this vital part of history."
In addition to the sculptures, the park will also feature a number of artifacts and exhibitions, including a whipping post and plantation dwellings where enslaved individuals once slept.
Per the Times, the EJI spent over $5 million on the project, which was funded with a surge of donations following the murder of George Floyd in 2020. Stevenson expects the park to attract investment in Montgomery and interest in the Legacy Sites, which currently draw nearly 40,000 monthly visitors.
With ongoing concerns surrounding how the legacy of slavery is taught in schools, officials say that the park serves as a critical space for guests to process a dark period of U.S. history.
"There needs to be a place in this country where the millions of Black Americans who were enslaved are acknowledged—where their lives are honored, their labor recognized," says the narrator of a promotional video for the new site. The sculpture park is "a space dedicated to the legacy of slavery. The toil, the tragedy, the trauma are all explored. But something amazing happens at this park, as well. The love, the triumph, the resilience is celebrated."