The Trailer for Ridley Scott's 'Napoleon' Is Here
The new film stars Joaquin Phoenix and follows the ambitious French ruler's rise to power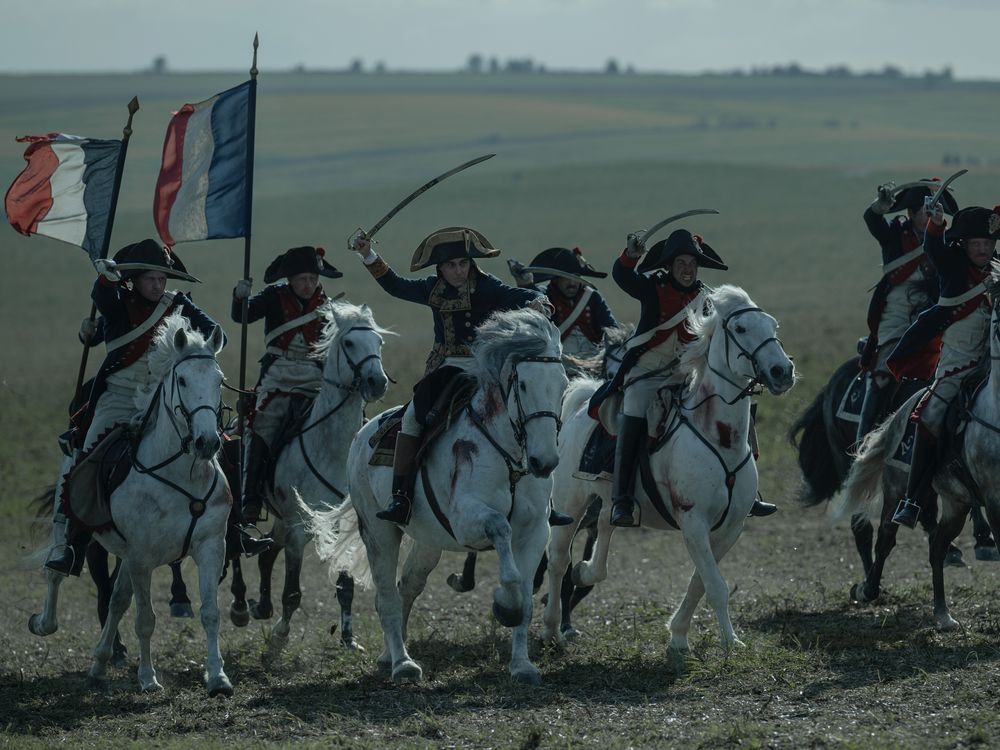 "I'm the first to admit when I make a mistake. I simply never do."
So says Napoleon Bonaparte (played by Joaquin Phoenix) in Napoleon, the upcoming historical epic. The first trailer for the film, directed by Ridley Scott, dropped earlier today.
Napoleon follows the titular ruler's rise to power through the lens of his "addictive and often volatile relationship" with his wife, Joséphine (portrayed by Vanessa Kirby), according to a statement from Apple, which is releasing the film in partnership with Sony on November 22.
While the French ruler's legacy is complex, he certainly had an impressive military record. Of 60 battles fought, he lost only 7, the last of which landed him in exile on the island of St. Helena.
The film is expansive, capturing many years of Napoleon's "famous battles, relentless ambition and astounding strategic mind," per the statement. That includes the Battle of Austerlitz, a military engagement that went down in history as one of Napoleon's greatest successes. The trailer depicts the pivotal moment when Napoleon's forces fired artillery into the ice on which enemy troops were retreating.
Also known as the Battle of the Three Emperors, this famous clash in Moravia (now the Czech Republic), took place on December 2, 1805, one year after Napoleon became emperor. Napoleon's forces were outnumbered: The ruler led 68,000 troops of the Grande Armée into battle against nearly 90,000 Austrians and Russians. 
Thanks to strategic superiority, Napoleon still came out on top. Before the battle, the emperor tried to trick his enemies into believing that his forces were weaker than they were, leaving them unprepared when the true strength of his army was revealed. 
When the Austrian and Russian troops' defeat became clear, they began to flee. As the soldiers retreated across frozen ponds, French artillery shattered the ice, drowning the troops as they attempted to escape.
"Never was such a fine army, never such a beautiful day settled in less time," Napoleon wrote in a later account of the battle. "I have fought 30 battles like this one, but I have never seen one in which the outcome was so little in question."
Accounts by Napoleon, which were later reportedly corroborated by Russia's Alexander I, claimed that thousands of Russians perished in this incident. These numbers, however, may have been inflated: When the ponds were later drained, only two or three corpses were found, along with approximately 30 cannons and 150 horses.
Even so, Austerlitz is regarded as one of Napoleon's crowning achievements—and as Agence France-Presse reported in 2021, it's still taught in French military schools to this day.
The battle also serves as the new trailer's concluding moment, illustrating Napoleon's unique mixture of ego, brutality, and tactical acumen.