Mamma Mia!: Naples' Pizza-Making Process Gets Unesco Heritage Status
The art of pizzaiuolo, as the craft is known, is a cherished tradition that is not easy as pie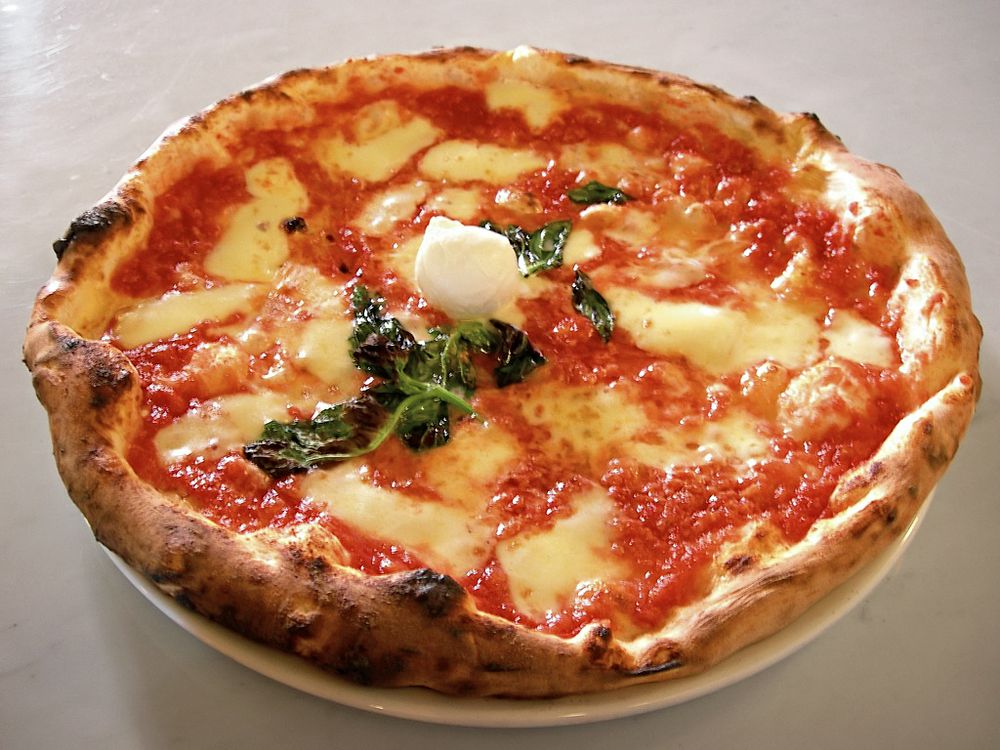 In many parts of the world, pizza has become a ubiquitous—and delicious—food of convenience. You can defrost it, have it delivered, or grab a quick slice to go. But in Naples, Italy, pizza isn't just pizza. It's a cultural art. And as the Agence France Presse reports, the city collectively rejoiced last week after its pizza-making process was granted Unesco heritage status.
The art of pizzaiuolo​, as the craft is known in Naples, was one of 34 nominations considered by the committee for inclusion on its Representative List of the Intangible Cultural Heritage of Humanity during the 12th session of the Intergovernmental Committee for the Safeguarding of the Intangible Cultural Heritage. The U.N.'s cultural body's list is primarily intended to shine a spotlight on unique cultural practices across the globe, and Naples had been campaigning to get its pizza technique recognition for several years. Some two million people signed a petition supporting Naples' Unesco application. Sergio Miccu, head of the Association of Neapolitan Pizzaiuoli (or pizza-makers), had promised to hand out free pizza if the application was accepted, which may have helped spur public enthusiasm.
"Victory!" Maurizio Martina, Italy's minister for agriculture, food and forestry, tweeted after UNESCO announced the latest additions to the list, according to the AFP. "Another step towards the protection of Italy's food and wine heritage."
As Amy Held reports for NPR, achieving the perfect Neapolitan slice is a cherished tradition that is, ahem, not easy as pie. First, the dough must be kneaded for at least 15 minutes, and then left to rise for 12 hours. The dough is then formed into balls, which are left to rise again. The pizzaiuoli then stretch the dough by hurling it into the air, shape it into a circle, and sprinkle it with one of two types of toppings: marinara (tomato, oil, oregano and garlic), or margarita (all of the aforementioned ingredients, plus basil and cheese). Pop the finished product into an oven for just two minutes, and boom: you've got yourself an authentic Neapolitan pizza.
Restaurants that want trademark approval from the Associazione Verace Pizza Napoletana, an international organization that seeks to "promote and protect… the 'true Neapolitan pizza,'" must adhere to these and other very specific guidelines. Aspiring pizza-makers can take courses on pizzaiulo at academies in Naples, but many residents learn the art from family members. According to AFP, Neapolitan pizza-making has become a "social ritual" that includes singing and story-telling.
A number of other fascinating practices were included in Unesco's 2017 intangible heritage list, among them Al-Qatt Al-Asiri, a Saudi Arabian wall-decorating tradition that is upheld by women, and Kumbh Mela, a sacred festival in India. During the session, the committee also voted on six new elements to be inscribed on the List of Intangible Cultural Heritage in Need of Urgent Safeguarding, like the whistled language that once helped people communicate in the mountainous regions of Turkey.
In Naples, the Unesco designation was welcomed with jubilation. Even before pizzaiuolo's status was announced on Thursday, pizza-makers were handing out free slices in the streets, just as they had promised.