An L.A. Museum Is Turning Salad Into Performance Art
Because there's more to salad than that satisfying, leafy crunch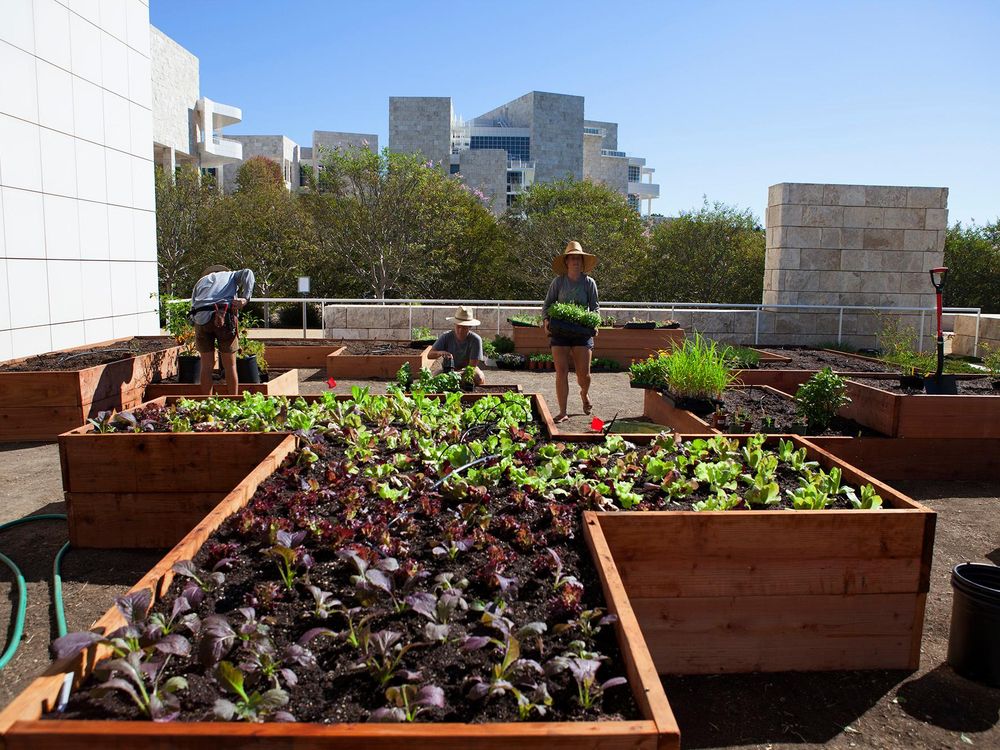 There's an art to constructing salad—achieving the perfect balance of flavor, texture and healthiness. But can the act of making a salad be performance art, too? The Getty Center in Los Angeles thinks so: As Abbie Fentress Swanson reports for NPR, the museum has set up a living garden that will serve as a stage for salad-making contemporary artists.
It's all a part of the Getty Center's new Salad Garden, an installation that's connected to two food-related exhibitions at the museum. Part urban farm and part art project, the garden grows heirloom vegetables, herbs and flowers, including some rare, 19th-century varieties.
The garden project is the brainchild of Julia Sherman, an artist known for her blog Salad for President. Sherman, an expert in edible gardens and the art of salads, decided to move a project she did at MoMA's PS1 westward, Fentress Swanson writes, collaborating with contemporary artists along the way. Sherman will invite guest artists to make salads at the Getty Center with her, then they'll eat them together on site.
Though the salads could definitely be considered art, Sherman is reluctant to label them that way. In a recent interview on the Getty Center's blog, she says she would rather use salad as an opportunity to explore the artistic process:
I think you could make an argument that a salad could be art if the maker wanted it to be, but for me, salad as an art object is not really the point. I am more interested in practice and dialogue, an artist's approach to the entirety of their world, not just their finished works. If I were to call the salad itself a work of art, it would no longer feel like a casual gift, something I can so easily give to others. It's not meant to be exhibited but consumed, and then reimagined the very next day.
Call art, food, or gardening—this delicious performance can be enjoyed on plenty of levels.