Museum Ties Portraits of the Wealthy to Their Slaveholding Pasts
New signs at the Worcester Art Museum illuminate how wealthy New Englanders benefitted from the slave trade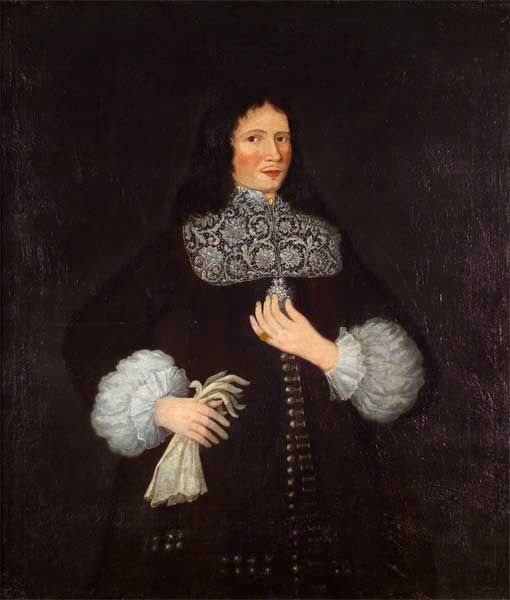 Photography has made it possible for pretty much everyone to sit for a portrait—or at least a selfie. But having your portrait painted by a genuine artist is still an honor reserved for the rich, the powerful or the friends of art students. It was the same in the past—only the wealthy could afford to have their likeness put on canvas, which is why our art museums are full of rich people wearing their finest outfits glaring at us from their good sides. But the Worcester Art Museum in Massachusetts is also highlighting the hidden warts, adding signs to its portrait collection illuminating many of the subjects' deep connections with slavery, reports Maria Garcia at WBUR.
Elizabeth Athens, then the Worcester Art Museum's curator of American Art, came up with the idea while assessing the museum's early American gallery. "It was exclusively wealthy, white people and they're presented in this very kind of valorized way," she tells Garcia. "We were missing a whole swath of humanity that was part of American history. And I really wanted to correct that." (Athens is now at the National Gallery of Art.)
To do so, she and her team added the story of the people who made some of the that wealth possible, drawing on the work of historians of early America and conducting research themselves on the portrait sitters. Gray signs above the original captions detail how many of the subjects profited from enslaved people.
An introductory text to the exhibit reads: "These paintings depict the sitters as they wish to be seen—their best selves—rather than simply recording appearance. Yet a great deal of information is effaced in these works, including the sitters' reliance on chattel slavery, often referred to as America's 'peculiar institution.' Many of the people represented here derived wealth and social status from this system of violence and oppression, which was legal in Massachusetts until 1783 and in regions of the United States until 1865."
For instance, reports Sarah Cascone at artnet news, the new caption on the 1746 portrait of Philadelphia merchant Charles Willing by John Wollaston points out that he owned a "Negroe Wench Cloe," a "Negroe Girl Venus," a "Negro Man John, and a "Negro Boy Litchfield." A 1757 painting of Rebecca Orne by Joseph Badger shows the young girl gently holding and petting a squirrel. But the sign shows that peacefulness and domestic happiness came at a price for other people; her father's trading empire included the transportation of fish, grain, molasses, rum and slaves.
"We tend to think of New England and Massachusetts in particular as an abolitionist state, which it was, of course, but there's this kind of flattening of the discussion of slavery and its history in the states — that the North was not at all complicit and it was a Southern enterprise," Athens tells Garcia. In fact, the roots of many wealthy New England families went back to an era when slave labor was legal.
Jeffrey Forgeng, interim director of curatorial affairs at WAM, tells Graham Ambrose at The Boston Globe that the signs add nuance to the subjects, but does not completely discredit their accomplishments. "There's an unclean past that we need to recognize," he says. "To say that these people were complicated and lived in a complicated world is different than saying that they were demons for having been soiled by the institution of slavery."
Daina Ramey Berry of the University of Texas at Austin and the author of The Price for Their Pound of Flesh: The Value of the Enslaved from Womb to Grave in the Building of a Nation, applauds the new signs, and says it's a step toward adding people who were purposely cut from American history back into the narratives. "I was happy to see that the art world is expanding into recognition of slavery through signage," she tells Sarah E. Bond at Hyperallergic. "It not only reinserts black people who could not afford [to have their portrait painted], it also makes us question who is celebrated in museums and in society."