More Women Die of Cervical Cancer Than Previously Thought
Past studies significantly underestimated cervical cancer deaths—and racial disparities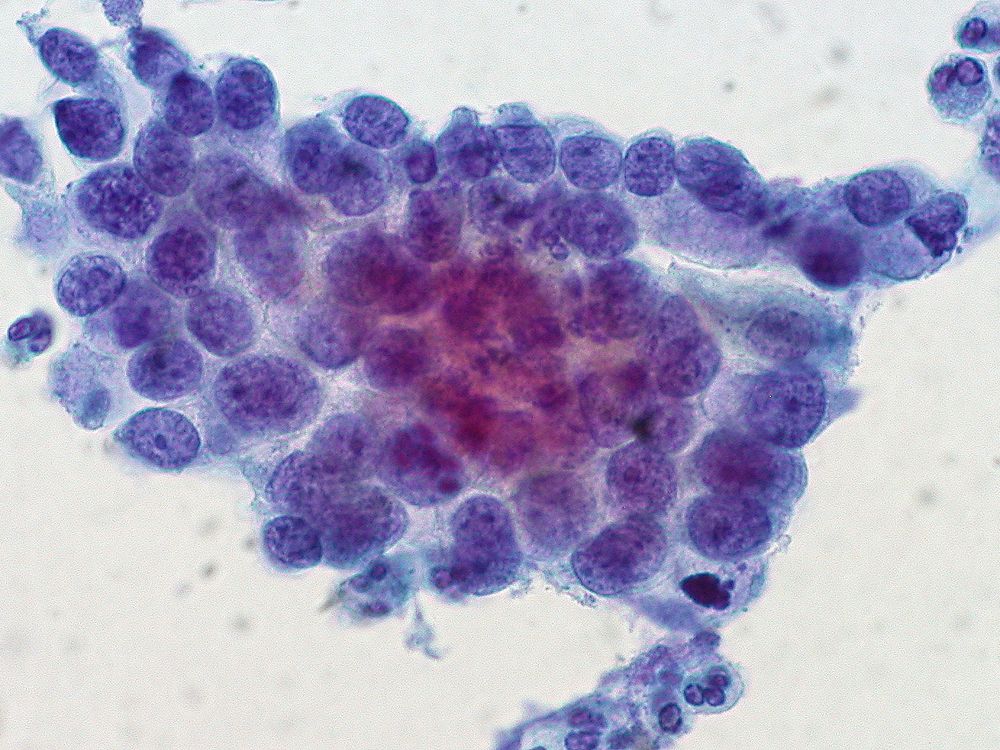 Out of every 100,000 women, around 15 will die of cervical cancer—but of those women, 10.1 are black and only 4.7 are white. This latest figure dramatically differs from previous estimates, writes The New York Times' Jan Hoffman, but not because of an increase in deaths. The new estimates come from a change in the way scientists calculate cervical cancer risk.
The study, recently published in the journal Cancer, called old methods of measuring cervical cancer mortality into question. To assess risk of death, most studies use data from the CDC's National Center for Health Statistics, comparing the numbers of those who have died from cervical cancer to the population at risk. But previously, researchers have included women who had hysterectomies—a procedure in which the uterus (and commonly the cervix) is removed—in those figures. As a result, women with no cervix have been included in mortality calculations, significantly skewing the numbers.
When women with hysterectomies are eliminated from the data, the cervical cancer mortality rate nearly doubled for black women, skyrocketing from 5.7 per 100,000 to 10.1. It also rose for white women, but less dramatically, from 3.2 to 4.7 per 100,000. "Without the correction," write researchers, "the disparity in mortality between races was underestimated by 44 percent." And for some groups of women—particularly older black women—the increase in cancer rates was as high as 125 percent.
Though it is well known that racial and ethnic disparities exist when it comes to both health and healthcare, the latest report suggest these gaps were much larger than previously believed. A 2013 report by the Department of Health and Human Services found that African-Americans "had poorer quality of care and worse access to care than Whites" for scores of measures, and black people were categorized as a high-priority population for improved access and quality of care. As Hoffman notes, the study does not identify why black women have a higher risk of cervical cancer. However, writes Hoffman, "some doctors said it could reflect unequal access to screening, ability to pursue early-warning test results, and insurance coverage."
The adjusted numbers not only show cervical cancer is more deadly, but they also change the global context for risks of cervical cancer. Based on the new numbers, mortality rates for American women with cervical cancer who are black are on par with less developed nations in Africa, Asia, Latin America, the Caribbean and even sub-Saharan Africa.
What's the best way to correct this disparity and prevent women from dying from cervical cancer? Early detection through routine screening like Pap smears is key; when cervical cancer is diagnosed early, it is more likely to be treated effectively. The CDC estimates that 93 percent of cervical cancers can be prevented through both Pap smears and use of the HPV vaccine.
Researchers suggest that as long as women retain their cervixes, they should continue to be screened—a recommendation that goes against current guidelines, which state that women over 65 who have had two or three negative Pap smears in the last decade could stop being screened. But this latest study found that women 85 years and older have the highest risks, which may prove influential for future guidelines.
Access, too, is an issue for women of all races. A recent research brief from the CDC states that money and insurance aren't the only things that prevent women from getting screened: Everything from age to health literacy to "fatalistic health beliefs" can play a role. At the same time, women who don't get cervical cancer screenings—for whatever reason—report even more health problems, including heart disease and diabetes.
Perhaps the realization that some American women are significantly more likely to die of cervical cancer will spur new guidelines and increased access. At least, that's the researchers' hope. "This is a preventable disease," says study leader Anne F. Rositch in a press release. "Women should not be getting it, let alone dying from it."