Miss America Is Ditching Its Swimsuit Competition
The pageant was founded as a 'bathing beauty' contest. But even in its earlier days, contestants did not always conform to the swimsuit portion happily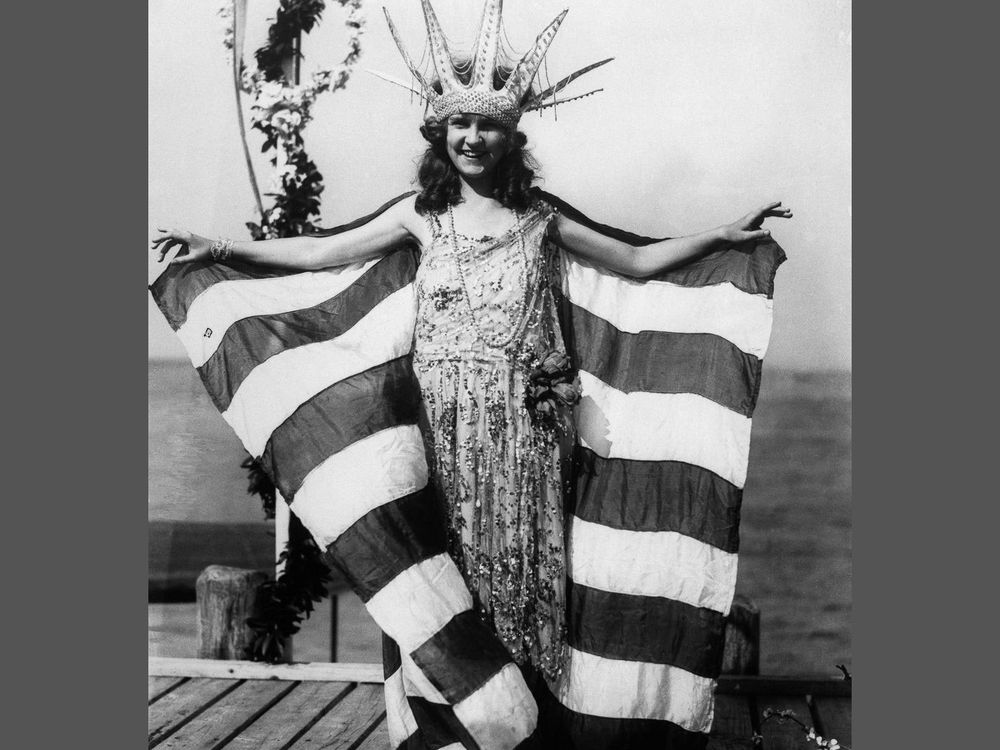 When the Miss America Competition returns to television in September, there will be nary a bikini in sight. As Catherine Thorbecke and Katie Kindelan report for ABC News, the Miss America Organization has announced that it is bidding farewell to its swimsuit competition—once as reviled as it was iconic.
Instead of strutting across the stage in their swimwear, contestants will participate in a "live interactive session with the judges," ABC reports. Miss America is also booting the evening gown segment of the competition, and from now on will allow contestants to wear any getup that makes them feel confident. Contestants will also be asked to discuss their commitment to "social impact initiatives."
"We are no longer a pageant; we are a competition," Gretchen Carlson, chair of the Board of Trustees of the Miss America Organization and a former Miss America, said in an interview with ABC's Good Morning America. "We will no longer judge our candidates on their outward physical appearance."
Carlson is an apt figurehead for the Miss America Organization as it tries to adapt to the #MeToo era. A former Fox News anchor, Carlson filed a sexual harassment lawsuit against the network's chairman, Roger Ailes, in 2016, who stepped down later that year. "I could have filed my lawsuit and gone home," Carlson told Variety in a profile last April. "But I'm not choosing to do that. I'm choosing to help other women who have reached out to me since this happened, to make a difference for them."
She was named chairwoman of Miss America's board in January, days after key leaders of the Miss America Organization—including then-CEO Sam Haskell—were revealed to have exchanged derogatory emails about former Miss Americas. According to Matthew Haag, of the New York Times, seven of the board's nine members are now women.
"We are now open, inclusive and transparent and I want to inspire thousands of young people across this country to come and be a part of our program," Carlson told GMA. "We want you and we want to celebrate your accomplishments and your talents and then we want to hand you scholarships."
The bathing suit competition has been an integral part of Miss America since its inception, as Emily Spivack explained in a 2012 feature for Smithsonian.com. The pageant was founded as a "bathing beauty" contest in Atlantic City, New Jersey, in 1921 as a way to entice tourists to the resort city after Labor Day. In 1938, a talent portion was added to the event so the contestants would not be judged solely on appearances—but they were still expected to appear in their swimwear.
Contestants did not always conform to this requirement happily. Yolande Betbeze Fox, an aspiring opera singer who was crowned Miss America in 1951, refused to model in a swimsuit after her win. "I'm an opera singer, not a pinup!" she reportedly declared, according to Sam Roberts of the New York Times.
In her interview with GMA, Carlson acknowledged that many women today are just as uneasy with Miss America's now bygone swimsuit requirements.
"We've heard from a lot of young women who say, 'We'd love to be a part of your program but we don't want to be out there in high heels and a swimsuit,'" she said. "So guess what? You don't have to do that anymore."