Minnesota Man Sets World Record With 2,749-Pound Pumpkin
Travis Gienger is a horticulture teacher who grows his award-winning gourds in his backyard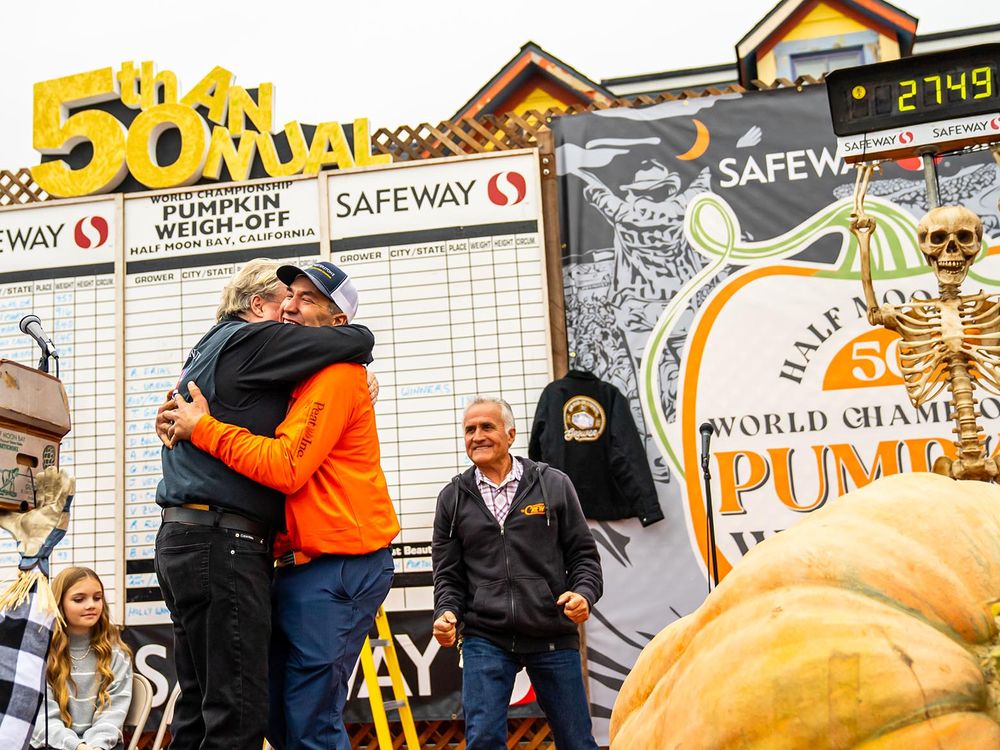 Travis Gienger is a talented gourd-grower, and he's used to earning accolades for his colossal pumpkins. Since 2020, he's won three of the past four World Championship Pumpkin Weigh-Off competitions—and this year's entry topped them all. Weighing in at 2,749 pounds, Gienger's gourd has set a new world record for the heaviest pumpkin.
Nicknamed "Michael Jordan," the pumpkin took the crown during the annual championship in Half Moon Bay, California, this week, reports Heidi Raschke of Minnesota Public Radio (MPR). It easily beat out last year's champion—Gienger's own 2,560-pounder, which set a new North American record and which he later turned into the world's largest jack o'lantern.
"I was not expecting that. It was quite the feeling," says Gienger, a 43-year-old landscape and horticulture teacher at Anoka Technical College, to the Associated Press (AP). He has been growing pumpkins since he was a teenager, following in the footsteps of his father.
Gienger grows his pumpkins in his backyard, "right outside in Minnesota, with all the weather and storms and all that," he tells the Star Tribune's Alex Chhith. To cultivate his 2023 behemoth, "I pretty much just upped what I was doing before and used better fertilizer and biology," he adds. He also used a new type of seed called a 2365 Wolf, which is known for producing big squash.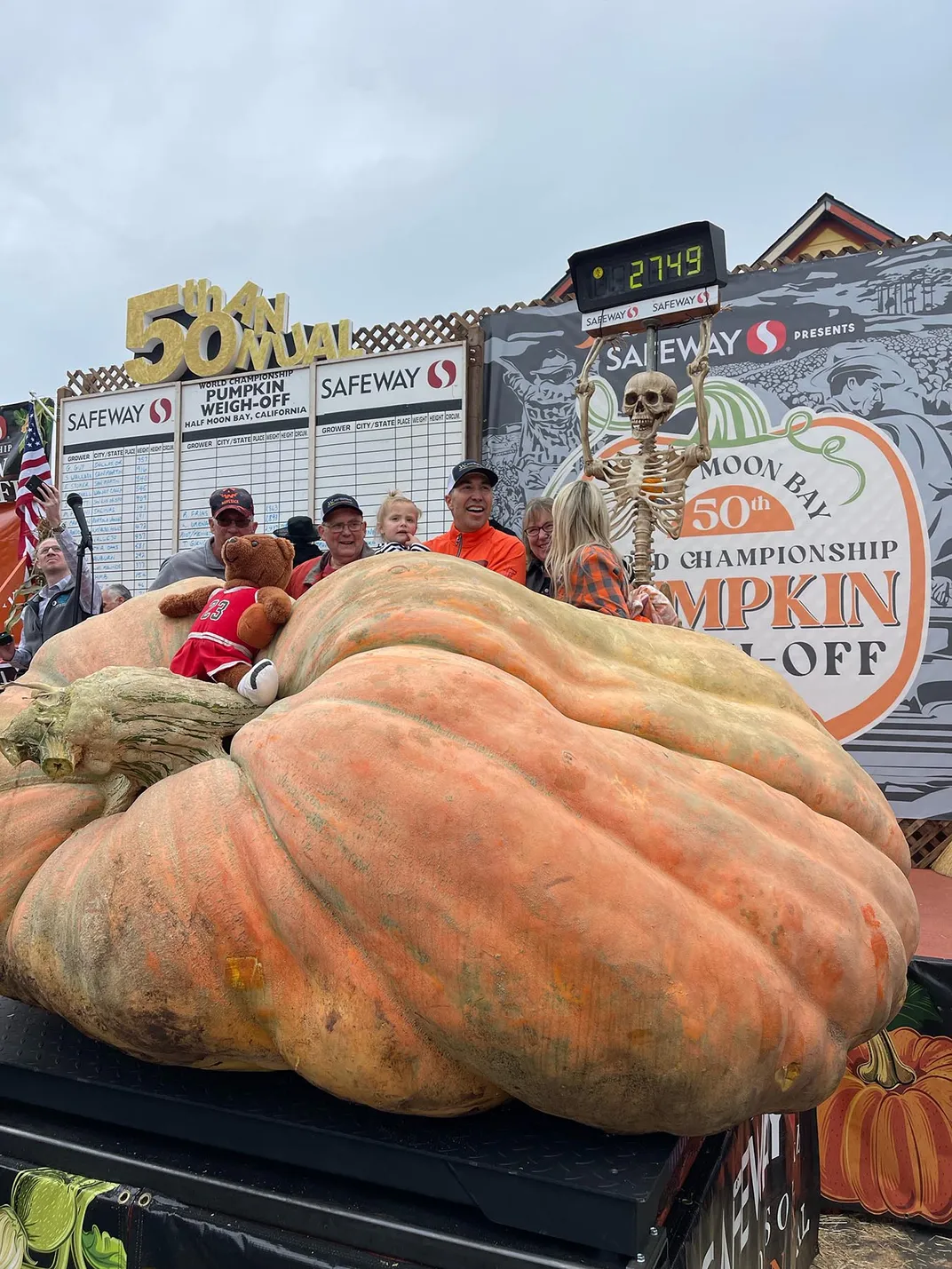 This year's prize-winning pumpkin earned its nickname thanks to its perfectly round appearance, similar to a basketball, when it was ten days old, writes MPR. While it didn't maintain that spherical look by any means, it makes up for its less-than-perfect shape with its impressive stature. The gargantuan gourd could produce at least 687 pies, per the AP.
Previously, an Italian man held the world record for the heaviest pumpkin thanks to a 2021 squash that weighed just over 2,703 pounds, according to Guinness World Records. In recent years, Europe has generated some of the largest gourds, and Gienger tells the Star Tribune he's glad to bring the title back to the United States.
Gienger won $30,000, in addition to a ring and a jacket, for his latest championship title, per the contest website. "They gave me a jacket. It's like for the Masters, but probably more important," he jokes to MPR.
The Michael Jordan pumpkin, along with several runner-ups, will be on display this week during Half Moon Bay's Art and Pumpkin Festival.
"I put in the work so that I can put a smile on people's faces, and it's just so nice coming out here to see everyone in this town," he says to the AP.
Still, Gienger isn't resting on his laurels. He's already thinking about next year's pumpkin. He tells the Star Tribune that earlier this year, one of his pumpkins weighed more than 2,200 pounds and was growing 43 pounds a day before tragically splitting in August.
"I felt like I could have had a bigger one," he adds. "I might have to grow that seed again next year."