Minnesota Dedicates Highway to Prince
Drive your little red corvette down the stretch of road memorializing the state's favorite son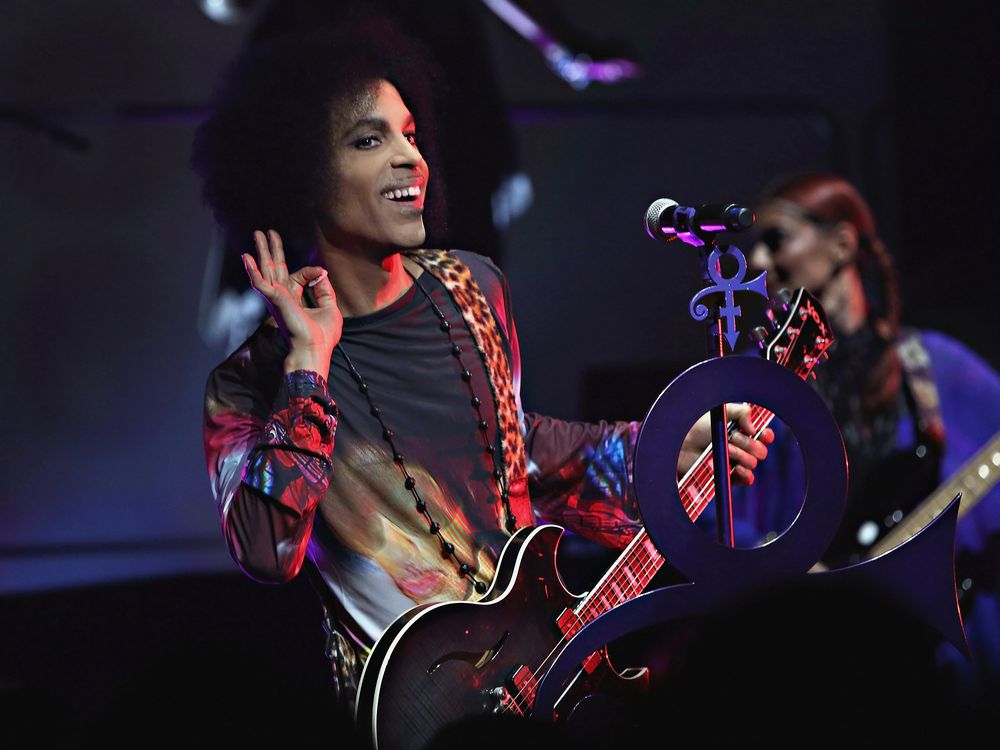 Born in Minneapolis, Prince Rogers Nelson—better known simply as Prince—forged a musical career deeply influenced by his roots. Minnesota is where he rose to fame, recorded hits like "Purple Rain" and eventually created a subgenre of funk rock known as the Minneapolis sound. He died in Chanhassen, a city roughly 16 miles from Minneapolis, in 2016.
Now, the star will get his name immortalized in a seven-mile stretch of Minnesota Highway 5 running alongside Paisley Park, his home and studio posthumously turned museum.
The idea for the memorial came more than three years ago from Prince's friend and security guard, Mark Webster. This April, on the seventh anniversary of the musician's death, the Minnesota House of Representatives unanimously passed legislation allowing for the creation of the Prince Rogers Nelson Memorial Highway—complete with special purple signs.
Minnesota Senate on 55-5 vote approves dedicating a part of Highway 5 in Chanhassen as "Prince Rogers Nelson Memorial Highway" (sign must be in purple obvi).

Now goes to Gov. Tim Walz's desk. #mnleg pic.twitter.com/5AZ9beqJGX

— Caroline Cummings (@CaroRCummings) May 4, 2023
"What I felt today in the state capitol was 100 percent bipartisanship. Everybody was happy. Everybody wanted this to happen," Webster said after the House vote, according to KARE 11's Alexandra Simon. "This is for all the fans, for the people who love Prince. Prince gave a lot to us. This is about giving something back to Prince and honoring him and his legacy."
The bill then proceeded to the Senate, where legislators showed their love for the "Purple Yoda."
"Members—or I suppose, dearly beloved—we are gathered here today to get through this thing called the 2023 legislative session," Julia Coleman, the sponsor of the bill, said during the discussion, referencing the lyrics of Prince & The Revolution's "Let's Go Crazy," per the Duluth News Tribune's Alex Derosier. "Though we lost him far too soon, his music and his legacy will live on forever. Prince was a true genius, a visionary artist who pushed the boundaries of music and cultures in ways that will never be forgotten."
Scott Dibble, another senator, also chimed in with appreciation for the rocker, who was inducted into the Rock & Roll Hall of Fame in 2004: "We never mean to cause you any sorrow. We never mean to cause you any pain. We only want to see you laughing, laughing and celebrating with this purple sign," he said, according to KSTP TV.
Once the senators gave their approval, Minnesota Governor Tim Walz signed the bill into law—with purple ink—this week at Paisley Park.
The highway designation celebrates "the creative genius that was Prince," Walz said at the news conference for the signing. "When you're inside Paisley Park … time kinda stands still. The relevance today feels the same as when we were all a little younger and had more hair and Prince was breaking onto the scene."
Webster and Sharon Nelson, Prince's eldest sister, also attended the event, during which they thanked fans for their support. All the costs of the bill are being covered by Prince's friends and fans.
"This is probably the best gift that Minnesota could give an individual like Prince," Webster said at the conference.