Now You Can Read the Stamp-Sized Story That May Have Inspired Virginia Woolf's "Orlando"
Vita Sackville-West's hero predates and mirrors Woolf's androgynous time-traveler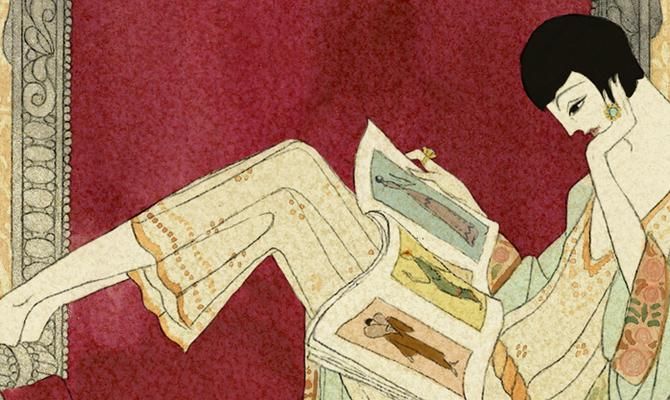 The hero of Virginia Woolf's 1928 novel, Orlando: A Biography, is an androgynous, seemingly ageless figure who mingles with the likes of Elizabeth I, Charles II and the great English poet Alexander Pope. Comparatively, the hero of Vita Sackville-West's 1922 children's tale, A Note of Explanation, is an ageless sprite who witnesses key moments in fairy-tale history, including the ball where Cinderella lost her glass slipper and the kiss that woke up Sleeping Beauty.
As Alison Flood of The Guardian writes, the similarities between Woolf and Sackville-West's works are more than mere coincidence. Woolf's mock biography has long been acknowledged as a tribute to longtime lover Sackville-West, but the Royal Collection Trust's recent publication of A Note of Explanation hints that the inspiration flowed in both directions.
Sackville-West wrote the miniature book—the volume is about the size of a postage stamp—as one of 200 works created for Queen Mary's dolls' house, an ornate replica of an aristocratic home, and received a place on the library's bookshelves alongside tiny tomes by Arthur Conan Doyle, Rudyard Kipling and Thomas Hardy.
The original copy of A Note of Explanation remains safely tucked away inside the dolls' house at Windsor Castle, but the Royal Collection Trust's edition of the previously unpublished work will allow Sackville-West's story to reach new audiences—and it may reshape the public's understanding of a beloved modernist writer.
In works such as To the Lighthouse and The Waves, Woolf redefined the bounds of modern fiction. In the words of The New Yorker's Hisham Matar, Woolf's revolutionary prose reveals "not merely information but the cadence and temper of inner lives, and how they resonate against the images and sensations of the physical world."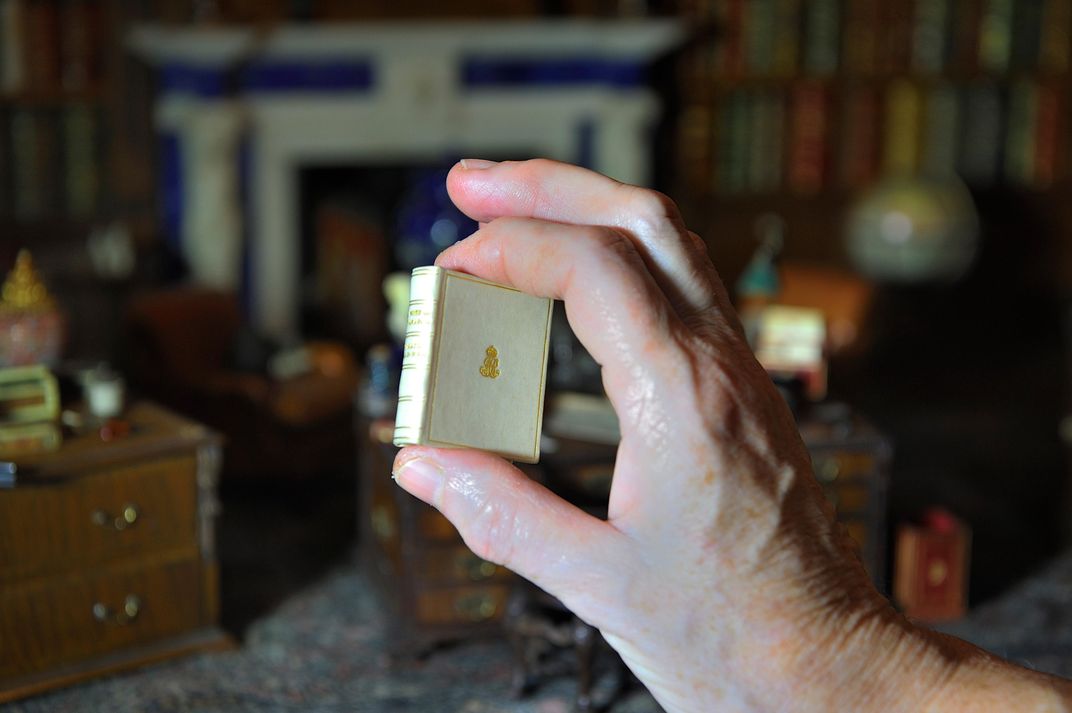 Conversely, despite writing an assortment of poetry, fiction and essays, Sackville-West is remembered largely because of her connection to Woolf, as well as her "experimental domestic arrangements" and carefully crafted garden at Sissinghurst Castle, as The Guardian's Alexandra Harris notes.
The publication of Sackville-West's fantastical 1922 miniature book may posthumously bring her some of the literary praise she once so craved—if nothing else, the similarities between her heroine and Orlando allude to the fact that she inspired Woolf through not just her persona, but her writing.
As Sackville-West biographer Matthew Dennison writes in the new edition's afterword, "A Note of Explanation reveals that Vita came up with a similar conception at least four years before Woolf began Orlando. The story's spirit has survived since time immemorial. She embraces old and new, fact, fiction, romance and modernity – much like the character of Orlando … much like Vita herself."