Michael Sam Could Become the First Openly Gay NFL Player Ever
He'll have no protection under the law, nor does it seem like he'll receive much protection by coaches, scouts or other players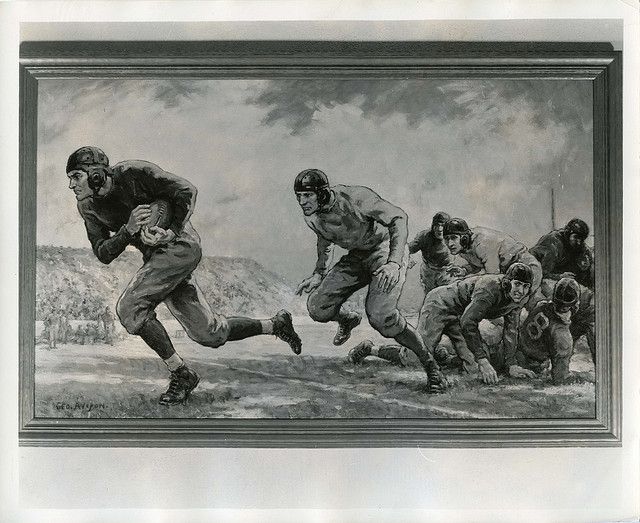 On Sunday, Missouri defensive lineman Michael Sam came out of the closet as a gay man. This is a big deal, because Sam is a really good football player. Last season he lead the SEC in sacks and was the conference's defensive player of the year. He's a top prospect for the NFL and was on track to be drafted in May. If that still happens, he will be the first openly gay NFL player in the history of the league.
Sam came out in an interview with the New York Times, published on Sunday. "I just want to make sure I could tell my story the way I want to tell it," he told John Branch at the New York Times. "I just want to own my truth." According to Branch, Sam had come out to his coaches last year:
Coaches at the University of Missouri divided players into small groups at a preseason football practice last year for a team-building exercise. One by one, players were asked to talk about themselves — where they grew up, why they chose Missouri and what others might not know about them.

As Michael Sam, a defensive lineman, began to speak, he balled up a piece of paper in his hands. "I'm gay," he said. With that, Mr. Sam set himself on a path to become the first publicly gay player in the National Football League.
The official NFL statement regarding Sam was positive. "We admire Michael Sam's honesty and courage. Michael is a football player. Any player with ability and determination can succeed in the NFL. We look forward to welcoming and supporting Michael Sam in 2014." But the reaction from people who work to draft players to the NFL has not been quite so cheery. Pete Thamel and Thayer Evans at Sports Illustrated spoke with several NFL officials, who said things like:
"I just know with this going on this is going to drop him down," said a veteran NFL scout. "There's no question about it. It's human nature. Do you want to be the team to quote-unquote 'break that barrier?'"

…

"I don't think football is ready for [an openly gay player] just yet," said an NFL player personnel assistant. "In the coming decade or two, it's going to be acceptable, but at this point in time it's still a man's-man game. To call somebody a [gay slur] is still so commonplace. It'd chemically imbalance an NFL locker room and meeting room."
In an interview with Herm Edwards, former Kansas City head coach turned NFL analyst, said that he thought Sam was like "a player with off the field issues" and worried he would be "bringing baggage into your locker room." (Then again, Edwards couldn't get Sam's name right during that same interview.)
It's no surprise to anybody that the NFL isn't exactly gay friendly. In fact, just a few weeks ago, former NFL punter Chris Kluwe accused the NFL of dropping him for simply supporting gay rights. And, as David Holmes at PandoDaily points out, there is no law that prevents the NFL from discriminating against Sam based on his sexual orientation. Congress has not passed the Employment Non-Discrmination Act (ENDA) which would protect someone from being discriminated against based on their gender identity. This is why it's perfectly legal for those NFL employees to outwardly say that they would not draft Sam simply because he was gay. 
Some are wondering why Sam chose to come out before the draft, rather than after, when his contract was already solidified. Branch, at the New York Times, writes that "Mr. Sam could become a symbol for the country's gay rights movement or a flash point in a football culture war — or both." And, even if Sam isn't drafted, he'll almost certainly be at somebody's training came in July, forcing teams to deal with him and his sexuality. He'll have no protection under the law, nor does it seem like he'll have any protection by coaches, scouts or other players. But if he plays, he'll be the very first to break that barrier.