Meta's Threads Becomes the Most Quickly Downloaded App Ever
The Twitter competitor launched on Wednesday and already has more than 70 million sign-ups, per CEO Mark Zuckerberg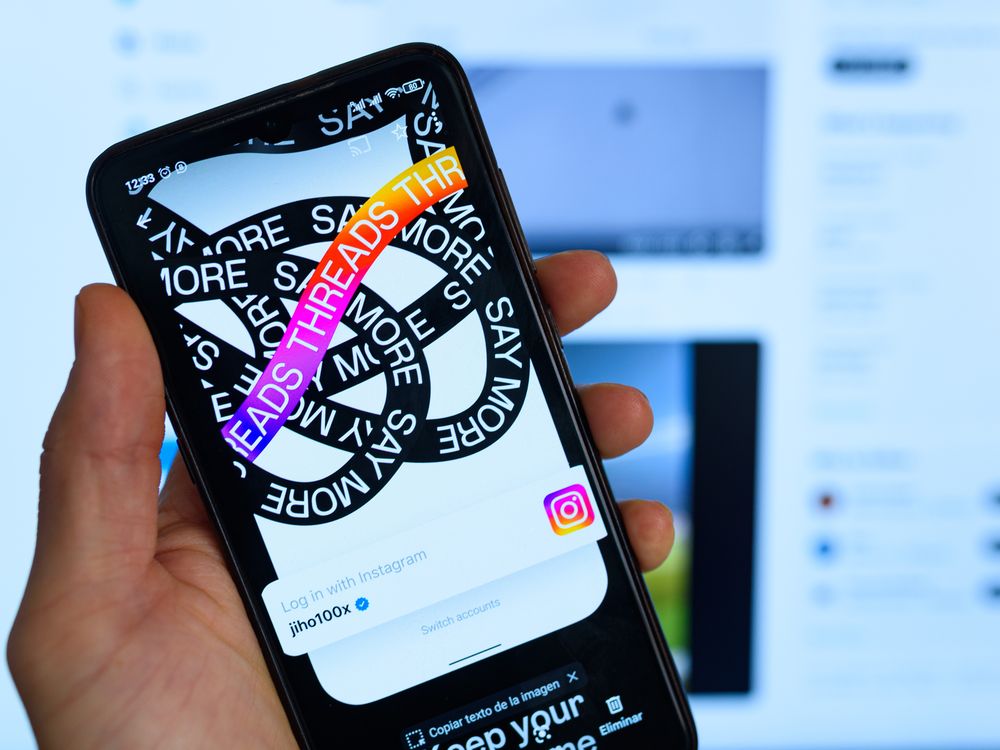 Meta's new text conversation platform, Threads, has become the most rapidly downloaded app ever, easily surpassing the records set by ChatGPT last year. The app was launched Wednesday as a companion to Instagram and a competitor to Twitter. 
Two hours after it went live, Meta CEO Mark Zuckerberg posted on Threads that the app had passed two million sign-ups. By Friday morning, he said it had 70 million users. 
"The vision for Threads is to create an option and friendly public space for conversation," Zuckerberg said in a Threads post after the launch, per CNN's Clare Duffy. "We hope to take what Instagram does best and create a new experience around text, ideas and discussing what's on your mind."
Post by @zuck

View on Threads
Following Elon Musk's $44 billion purchase of Twitter in October 2022, the platform has implemented controversial changes that have alienated some of its users and led people to seek out alternatives. 
One such change was Twitter Blue, a paid subscription option that adds a blue checkmark to profiles and offers early access to new features. Previously, blue checkmarks were free and reserved for notable and verified accounts. Soon after the change, a wave of fake accounts inundated the platform, causing chaos and confusion for users. The company also faced criticism for suspending accounts of journalists covering Elon Musk, labeling NPR as "U.S. state-affiliated media," cutting 80 percent of its employees and allowing a surge in hate speech on the platform. 
This week, Musk announced a temporary cap on the number of tweets users can view, a move that came as "something of a surprise… even for erratic Musk," NPR tech reporter Bobby Allyn says on NPR "Morning Edition." The platform also barred users from viewing tweets without being signed in, then quietly reversed the decision. 
But despite the recent turmoil, Twitter has more than 350 million users, and for years, it has been a preferred platform for sharing ideas, galvanizing social movements and sharing information instantaneously. 
"There really is no other place where you can be any common individual with no political power, no monetary power, and yet you can story-tell using text, image and audio, you can link up and engage with people locally and globally around an issue, and then you can download your history and understand how all of this happened," Desmond Upton Patton, a researcher at the University of Pennsylvania who has studied Twitter, told NPR's Chloe Veltman in 2022. "That is truly amazing."
Twitter has threatened to sue Meta over Threads, claiming that the tech company has "engaged in systematic, willful and unlawful misappropriation of Twitter's trade secrets" and hired former Twitter employees that could provide confidential information, reports Max Tani for Semafor.
In response, Meta spokesperson Andy Stone wrote, "no one on the Threads engineering team is a former Twitter employee—that's just not a thing."
After Musk's Twitter takeover, platforms including Mastodon and BlueSky have tried to capitalize on the desire for an alternative, but they have so far failed to capture the same user base. 
"I think Meta stands a chance," Vivian Schiller, former head of news and journalism partnerships at Twitter, says to CNN. "Meta has plenty of problems… but it is sanely run and very effective. And the user base of Instagram is tremendous." 
Like Twitter, Threads has character limits for posts, allows users to converse and follow one another and enables photo and video posting to a feed. As of now, it does not have direct messaging capabilities, per the Guardian's Josh Taylor.
"It'll take some time, but I think there should be a public conversations app with one billion+ people on it," Zuckerberg said in a Threads post. "Twitter has had the opportunity to do this but hasn't nailed it. Hopefully we will."