Archaeologists Discover 25 Mesolithic Pits in England
The 8,000-year-old pits shed light on a period in Britain that historians know very little about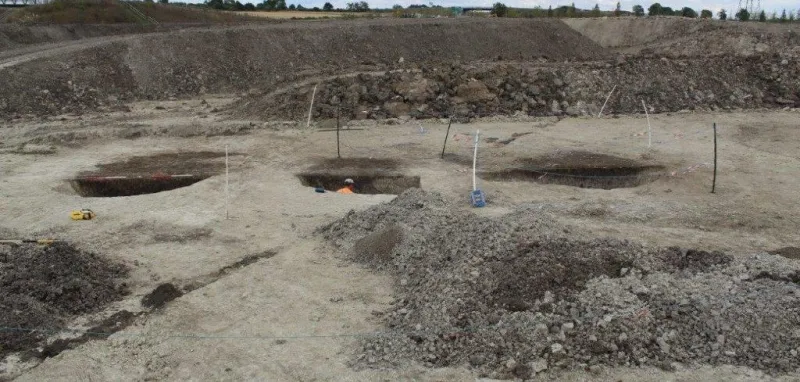 Archaeologists in Bedfordshire, England, have found a cluster of 25 monumental pits that date to the Mesolithic era, "a time with few clues to suggest what life was like in Britain," according to a statement from the Museum of London Archaeology (MOLA).
Researchers are calling the find "nationally significant," saying that the site holds one of the largest collections of these kinds of pits ever found in Britain. 
"While we know of other large and enigmatic pits dug by hunter-gatherers from elsewhere in Britain, including at Stonehenge, the [Bedfordshire] pits are striking because of their number and the wide area they cover," says Joshua Pollard, an archaeologist at England's University of Southampton, in the statement.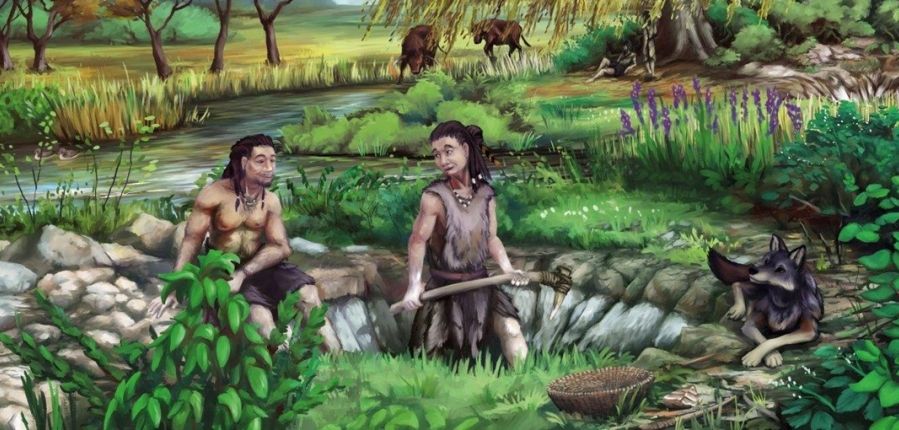 Each pit measures up to 5 meters (16 feet) wide and 1.85 meters (6 feet) deep. The researchers say that their creation would have required a lot of work, particularly because groups at this time were nomadic. The pits' alignment—they're situated in straight lines around former stream channels—could indicate that they had some sort of ritual significance.  
"People were going back to these pits over very, very long periods of time," Pollard tells Roberto Perrone of BBC Three Counties Radio. "They became important points in the landscape that people returned to."
Inside the pits, the researchers unearthed the remains of wild animals, including aurochs—a species of wild cattle that humans may have eaten—deer, boar and the weasel-like marten. The team analyzed these bones using radiocarbon dating to determine that the pits are roughly 8,000 years old.
An initial theory was that the pits functioned as traps, Pollard tells BBC Three Counties Radio. Researchers theorized that groups of hunters would corral animals into the pits to make them easier to kill. But upon further analysis, they concluded that the pits were likely used for spiritual celebrations. Pollard says the team is studying the alignment patterns to try to determine whether Mesolithic groups might have come to the pits for major celestial events.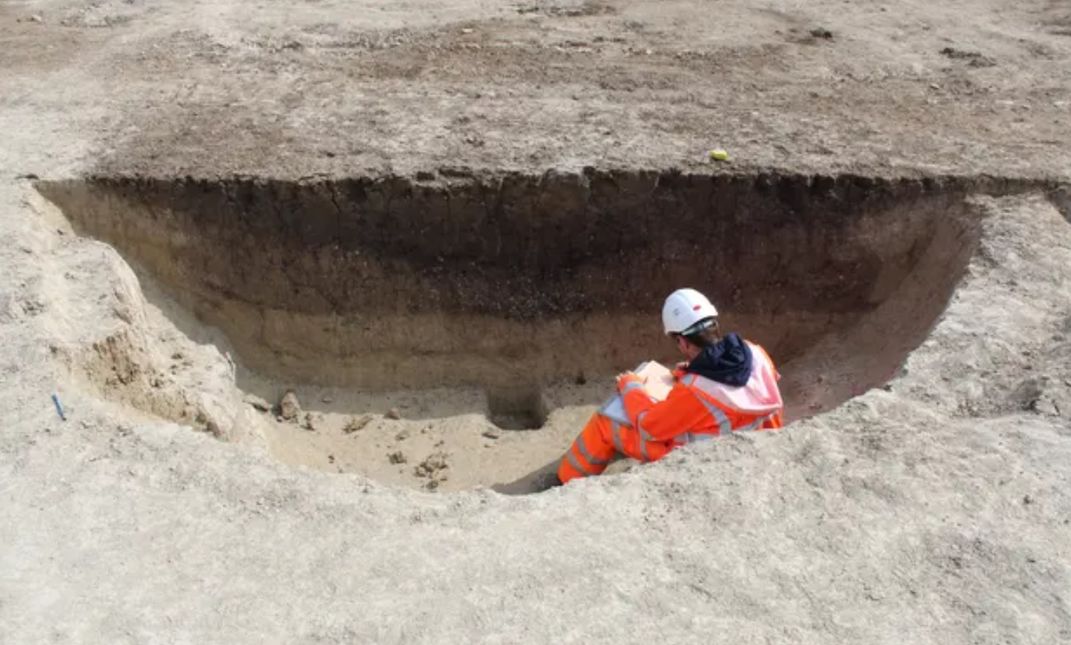 The Mesolithic period was "a crucial time of transformation in the U.K.'s past" during which "ice sheets covering much of the country retreated and sea levels rose, cutting off Britain from mainland Europe," write the researchers. "Studying a site where people made such a mark on the landscape could have far reaching impacts on how we understand these ancient communities."
Excavations at the site began in 2019, when Albion Archaeology took on the project for a land development company. MOLA took on another section of the site in 2021 for a different development company. 
When work began, researchers didn't expect to make such a significant discovery. "We knew there was archaeology, but didn't initially know we had Mesolithic pits until the radiocarbon dates came back. It's very exciting," Yvonne Wolframm-Murray, a project officer at MOLA, tells Dalya Alberge of the Guardian. "There's only a handful of known other sites with pits that are comparable, certainly quantity-wise."