Fans Worry They Won't Live Long Enough to See Richard Linklater's 'Merrily We Roll Along'
The director is shooting his adaptation of the Sondheim musical over 20 years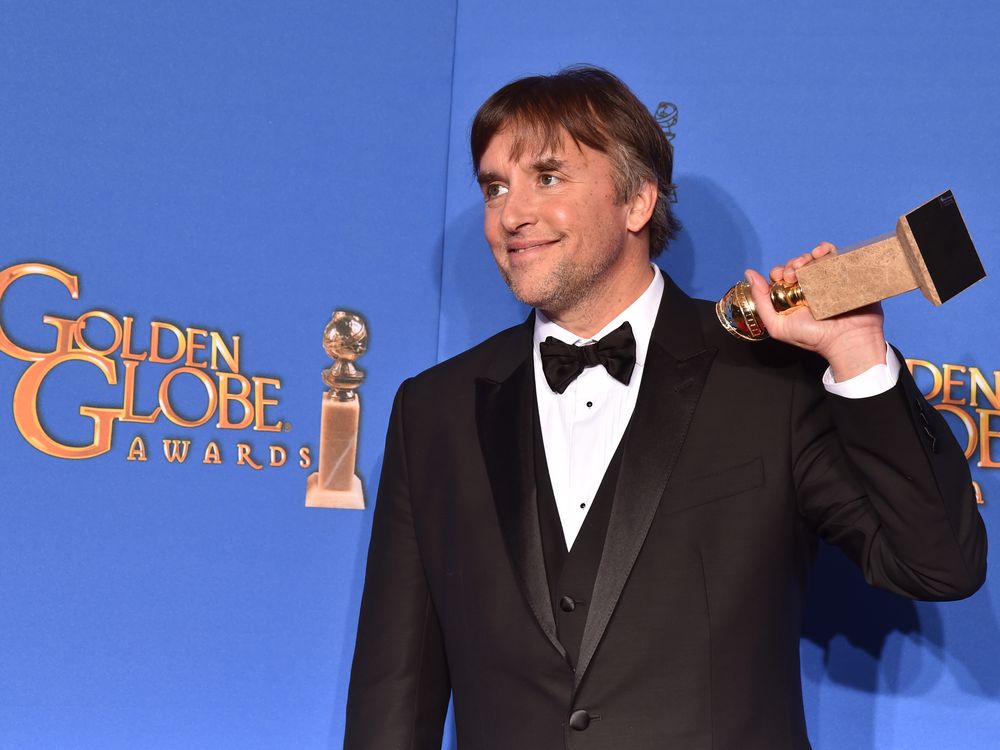 Richard Linklater famously filmed 2014's Boyhood over the course of 12 years. His latest project, Merrily We Roll Along, is aiming for 20. Now, fans are wondering: Will they live to see the results of his ambitious project? Will the director live long enough to finish it?
"I'm tempting fate," Linklater says to the Guaridan's Xan Brooks, "because I'm that much older than when I started Boyhood. I'm going to be in my 80s by the time this one's done."
The film is based on Stephen Sondheim's 1981 musical of the same name. The Broadway show, adapted from a 1934 play, follows three friends— composer Franklin Shepard, playwright Charley Kringas and novelist Mary Flynn—over two decades as their lives fracture and change.
Linklater's version won't rely on stage makeup or prosthetics to age his performers. Instead, actors Paul Mescal (Shepard), Beanie Feldstein (Flynn) and Ben Platt (Kringas) will age with their characters over the course of the 20-year shoot. The musical plays out in reverse chronological order, meaning that the film will open with scenes shot around the 2040s.
The film has already experienced some setbacks. The Covid-19 pandemic hit soon after the project was announced in 2019. Just a few months ago, Mescal stepped in to replace Blake Jenner as the film's lead.
"Sondheim is the ultimate god of the theater, so to get the opportunity to do a beautiful short film of Sondheim is wonderful," Platt tells Variety's Rebecca Rubin. He adds, "I'm hoping we can make it to the finish line."
Unlike other Sondheim hits such as Into the Woods, Sweeney Todd and Company, Merrily was at first considered a flop, running for only 16 performances. In a 1981 review, New York Times critic Frank Rich acknowledged the musical's "sublime numbers" but took issue with its casting decisions. "The roles in Merrily are always played by young actors, no matter what the characters' ages or how high the toll in cuteness," he wrote.
Linklater's approach, however, will be able to sidestep this problem. The director believes his version will do Sondheim justice—the process is just going to take a long time.
The timeline means that some won't live to see the film, which should premiere in the 2040s. The director tells IndieWire's Christian Blauvel that older fans have come up to him and expressed concerns, saying they hope to "[be] around when it comes out."
"[For] someone on that age scale … I can see how the actuarial tables say you may or may not be around to experience the final movie," adds Linklater. "But frankly, I'm on that same table, so I tell them, 'Don't count yourself out.'"
Some critics think that Linklater should abandon the ambitious timeline. When Mescal joined the project, the author and film journalist Mark Harris wrote on Twitter, "Great recasting, please just shoot the movie all at once, use makeup, it'll work fine."
But as Linklater tells IndieWire in response, "He's young enough to take the ride with me and everyone else."