Mary Thom, Feminist, Historian and Editor, Dies in Motorcycle Crash at 68
Mary Thom, feminist editor, writer and behind-the-scenes activist, died earlier this week in a motorcycle accident in Yonkers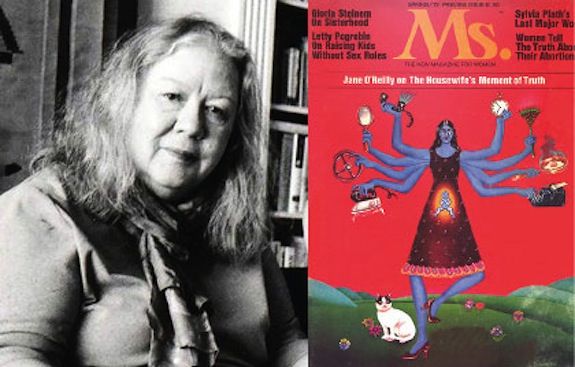 Mary Thom, feminist editor, writer and behind-the-scenes activist, died earlier this week in a motorcycle accident in Yonkers. Thom was the editor-in-chief at the Women's Media Center. The center's co-founders said:
"We who are Mary's friends and family haven't absorbed her loss yet; it's too sudden," said Robin Morgan, Gloria Steinem, and Jane Fonda, co-founders of The Women's Media Center. "Ms. Magazine, the Women's Media Center, the women's movement and American journalism have suffered an enormous blow. Mary was and will always be our moral compass and steady heart. Writers from around the world have been able to share their words and ideas because of her. Wherever her friends and colleagues gather, we will always ask the guiding question: What would Mary do?"
Thom might be best known for her role at Ms. magazine, where she joined in 1972 as an editor and where she eventually became the executive editor. As Ms. she pushed the magazine to cover more politics, specifically the actions of lawmakers surrounding things like abortion and birth control—issues that remain at the forefront of women's rights struggles today. The other editors at Ms. found Thom a refreshing presence, according to the New York Times:
At Ms., she often stayed late into the night reading letters to the editor. "It was incredibly moving and exciting, to just get that kind of response," Ms. Thom recalled in a 2005 interview. "And no one had expected it."

Her former colleagues said she brought a pragmatic, self-deprecating viewpoint to the magazine, which some saw as too serious.
Eventually, Thom wrote a book about the history of Ms., and helped to produce an oral history on the congresswoman Bella S. Abzug with the epic title Bella Abzug: How One Tough Broad From the Bronx Fought Jim Crow and Joe McCarthy, Pissed Off Jimmy Carter, Battled for the Rights of Women and Workers, Rallied Against War and for the Planet, and Shook Up Politics Along the Way.
The accident happened on the Saw Mill Parkway in Yonkers, where Thom was riding motorcycle, which many called her one true love. Thom never owned a car, they say, and it was the 1996 Honda Magna 750 that got her where she needed to go, both physically and mentally.
The next issue of Ms. will feature more on Thom's life both at the publication and beyond.
More from Smithsonian.com:
Celebrating 90 Years Since Women Won the Right to Vote
When Did Girls Start Wearing Pink?