Man Wears Artificial Uterus for Science & His Wife
In rural Southern India, a husband has embarked upon perhaps the most chivalrous mission ever: designing an affordable menstrual pad for local women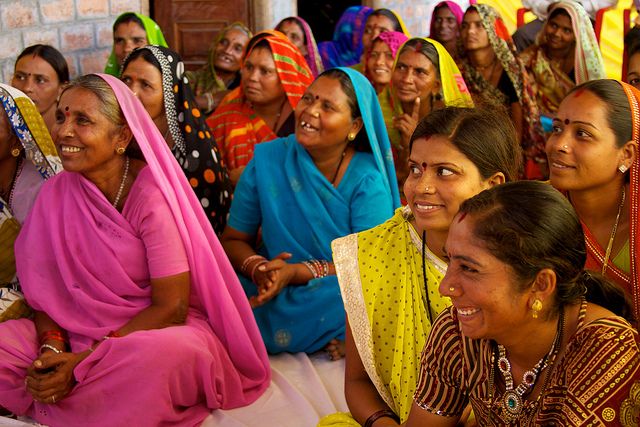 In rural Southern India, a husband has embarked upon perhaps the most chivalrous mission ever: designing an affordable menstrual pad for local women. Arunachalam Muruganantham's mission began 12 years ago when he realized his wife was using dirty rags for her period rather than costly menstrual pads. Put out by the situation, he vowed to create an affordable solution for his wife and others like her.
Muruganantham designed a machine that local women can use to quickly produce affordable sanitary pads that cost only a quarter of the store-bought variety. But a problem arose: None of the women would volunteer to try out his invention, since menstruation is not a topic that is openly discussed in conservative Indian society. Not to be deterred, he created an artificial uterus so that he might test the pad himself. Muruganantham believes this makes him the first man to ever wear a sanitary pad. The BBC reports:
He took the rubber lining from inside a football and filled it with animal blood. He made a small cut in it, with "a tube connection to my panties containing the sanitary pad".

And then, while wearing this contraption, he took exercise, walking and cycling, to test the product in various conditions.
Encouraged by his results, he successfully marketed his machine to 23 states across India, and also to operations in Pakistan, Bangladesh, Afghanistan, South Africa and Zimbabwe. Still, only 2 percent of the women in India's rural countryside reportedly use sanitary napkins, while others use dirty towels that risk spreading reproductive tract infections. But if Muruganantham's ambitions are realized, that will soon change. As he told the BBC:
"I am going to make India, my country, a place where 100% of women use sanitary napkins."
More from Smithsonian.com: