Madrid's Prado Museum Shows What's Behind Famous Paintings—Literally
The new exhibition "On the Reverse" encourages visitors to think of paintings as three-dimensional objects by showing their back sides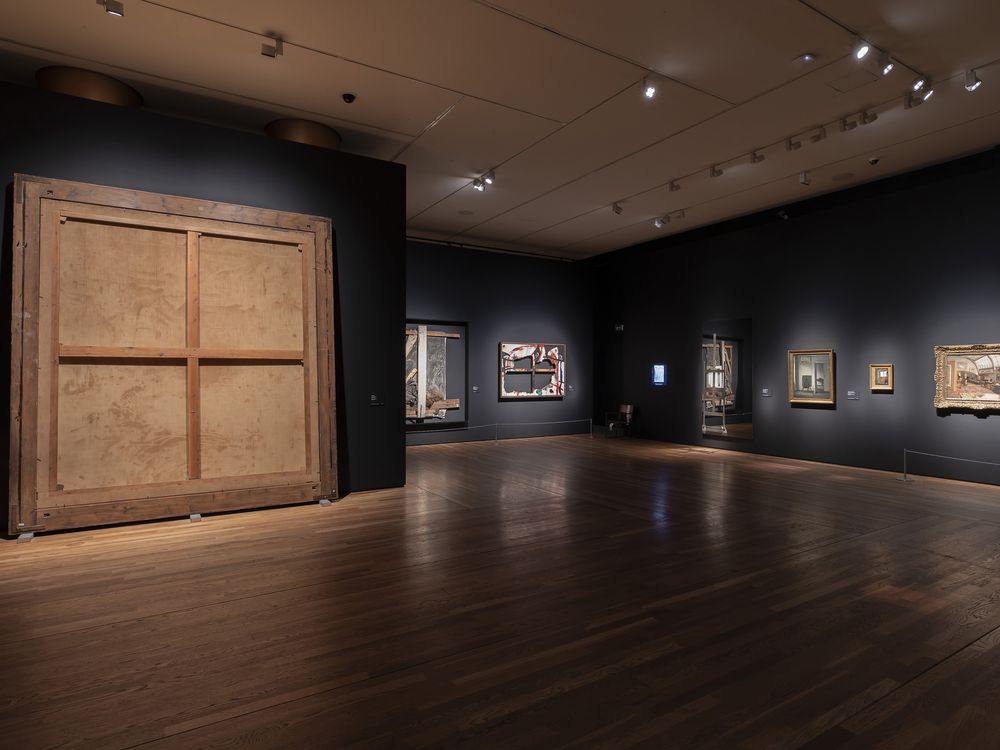 Unsuspecting visitors to the Prado Museum's newest exhibition could be forgiven for thinking there's been a mistake when they encounter paintings hung backward on the wall, displaying simple wood and canvas rather than bright brushstrokes. But this is exactly what curator Miguel Ángel Blanco wants them to see. Titled "On the Reverse," the exhibition showcases the less-seen sides of famous artworks, at times obscuring the paintings themselves in pursuit of a bigger picture.
It allows visitors to the museum in Madrid, Spain, access to a privilege usually only afforded to conservators, researchers and artists, Blanco says. "The great majority of paintings have always been hung from walls in museums where there's no chance for people to spy out what's behind the image and where you're forbidden to get close to the objects," he says to the Guardian.
"On the Reverse," which runs until March 2024, aims to guide visitors toward a "new and more complete relationship with the artists," according to the museum. It features around 100 works, some of which are hung backward or so both sides can be seen. Other works, hung right side out, are painted representations of the back of a canvas or even reproductions of the back of a painting.
This is the case for the show's opening work, a recreation based on Diego Velazquez's 1656 painting Las Meninas. The original is a self-portrait of Velazquez painting members of the Spanish court, painted as though looking into a mirror behind the artist's canvas, such that about a fifth of the composition is taken up by the back of the subject's canvas. Using this image as a starting point, as well as its corresponding physical canvas, Brazilian artist Vik Muniz recreated Las Meninas' reverse side, faithfully mirroring the various markings and blemishes on the wood in his 2018 work, the London Times' Isambard Wilkinson reports.
In addition to contemporary works like Muniz's, "On the Reverse" also displays classic works like Vincent van Gogh's Self-portrait as a Painter and Rembrandt's Artist in his Studio. The pieces are displayed in ten sections, each focusing on concepts related to the reverse of artworks. One section focuses on annotations and inscriptions artists wrote on the backs of pieces, while another shows painting stretchers, including the original cross beams of Pablo Picasso's Guernica, according to the Observer. Other sections show works whose back sides reveal traces of the creative process or even a whole other work, as in Martin van Meytens' Kneeling Nun, an 18th-century painting seemingly of a devout nun in prayer. However, the back of the canvas is another story, as the nun has her habit pulled up to reveal her nude bottom and legs. Outside the art itself, stamps and other information can show the history of an art piece as an object, like one work's frame that shows its history of seizure by Nazis.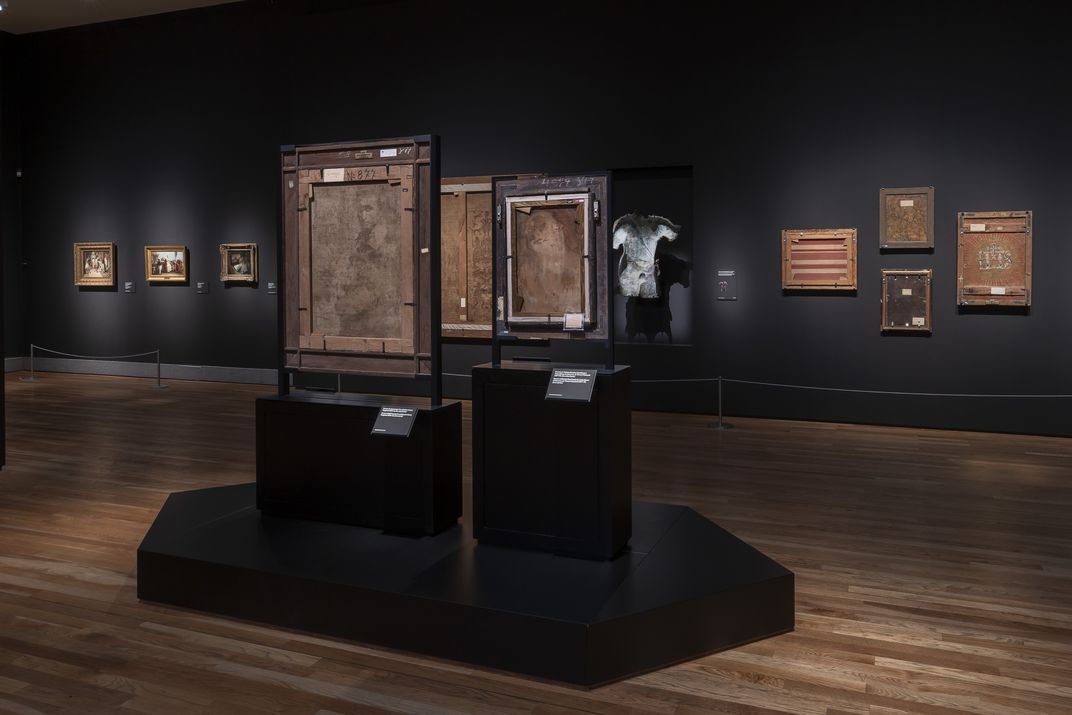 "Works of art are three-dimensional," Blanco says to the Guardian. "When we focus solely on the image, which is a reproduction of a given moment frozen in time, we get some information, but we miss a lot when it comes to everything that the work means as an object. I like to say that when you see a piece and its back and its frame, it's like standing before an archaeological discovery in which each layer has its own story to tell us."