Madame de Pompadour's Legacy as a Patron of Arts Is Often Overlooked
A new exhibit explores the creative works of one of history's most famous mistresses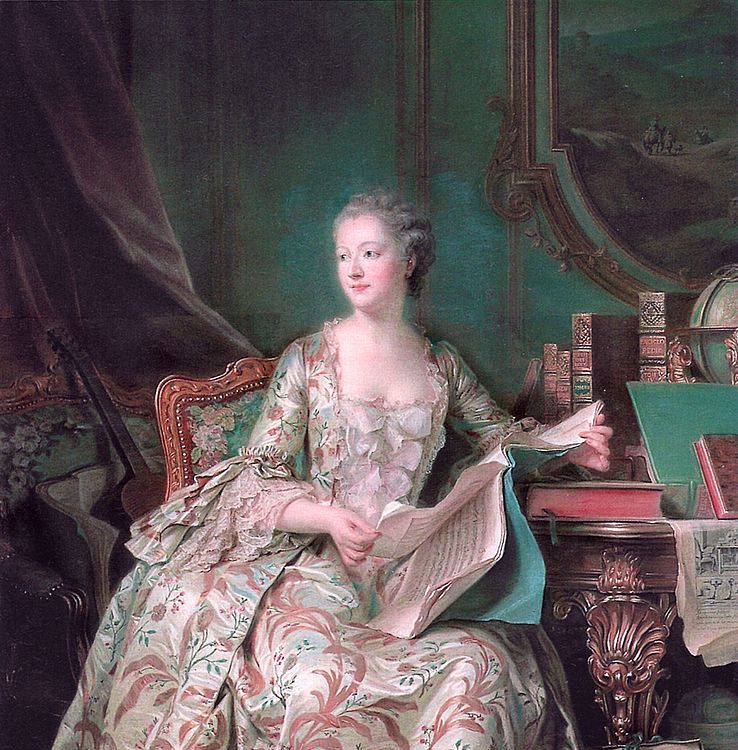 Madame de Pompadour is perhaps most associated with the dramatically upswept hairstyle that bears her name today. The more historically informed might pin her as Louis XV's mistress in the mid-1700s. As the National Gallery of the U.K. writes, she was the "illegitimate daughter of a financier exiled for fraud…groomed from childhood to become a plaything for the King." But to stop there would be to do a disservice to the influence Pompadour held over the monarch and the country.
Pompadour's commanding presence in history is explored in a current exhibition at The Walters Art Museum in Baltimore, Maryland, reports Susan Stamberg for NPR. The exhibition, curated by Columbia University art historian Susan Wager, showcases how Pompadour wasn't only a well-known patron of the arts but also the owner of creative mind. Wager centers the show on a portfolio of etchings made by Pompadour herself, on display now for the first time after the museum's founder, Henry Walters, purchased them from a Parisian book dealer in 1895.
The exhibition features engraved gems, a tapestry and porcelain vases, all commissioned by Pompadour and on view until the end of May. "She brings the most talented gem carver to live with her at Versailles," Wager tells Stamberg.
Pompadour supplied him with the best tools and had him teach her how to carve gems herself. There are 52 etchings in the set. Fewer than 20 copies of the etchings were created and the ones on display at the museum are from Pompadour's personal set, stored in a gold-embossed, lemon-yellow leather portfolio. 
Even the beautiful craftsmanship on display is just a small portion of Pompadour's abilities. Born Jeanne-Antoinette Poisson, when she first met Louis XV at a ball in 1745, she was called Jeanne Antoinette d'Etiolles, after her marriage to Charles Guillaume Le Normant d'Étiolles four years prior.
Already her wit and education had garnered her notice and popularity, and she counted the philosopher Voltaire as a friend, Nancy Mitford, author of Madame de Pompadour notes in the Encyclopedia Britannica.
Her reputation caught the eye of Louis XV, and earned her an invitation to Versailles. Soon after, Louis XV gave her a title, the Marquise de Pompadour, and a place at court in an apartment directly above his.
"There's this famous line — 'The King only loves you for your staircase,'" Wager tells Stamberg. The staircase was a circular one that connected their rooms. "But I think it means so much more than that — this idea of the staircase as this mediating passage ... She was mediating between members of the court and the king. They would say 'I want to say this to the king.' And she'd say, 'No, wait, let me tell him. Let me translate it into my own words and I'll come back to you.' She was, in all sorts of ways, manipulating this idea of the staircase — of the passage — in an artistic, in an intellectual and in a political way."
Pompadour helped usher in the creation of France's first encyclopedia, planned buildings and palaces and established a center for porcelain production at Sèvres, among other accomplishments. To gain her favor at court was to see your star rise.
Even after their romantic relationship ended, and Pompadour moved to a downstairs apartment, she remained in political power as well as in Louis XV's affection until her death in 1764. And her influence on beautiful things still resonates to this day.