It Took Three Years to Restore 23 Pieces of Art Andy Warhol Made on a Computer in the 1980s
Trapped in an obsolete computer format, these works are finally seeing the digital light of day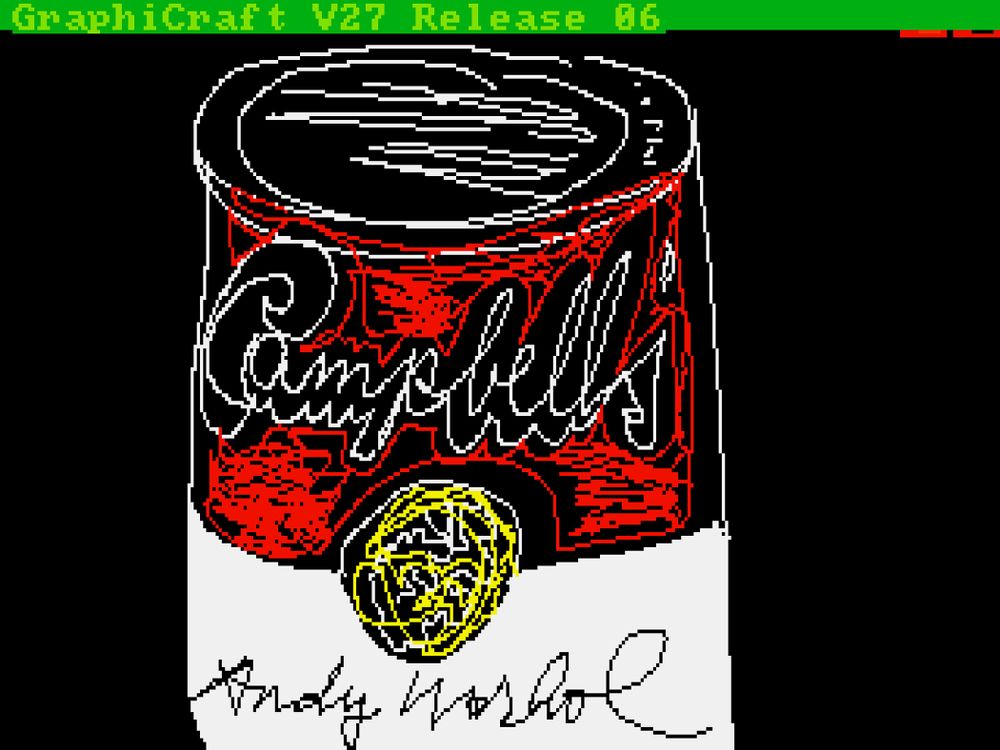 In 1985, the computer company Commodore commissioned Andy Warhol to create art using its newest product, Amiga. The company was convinced the computer could be used for more than just gaming, and hoped Warhol could demonstrate the Amiga's capabilities. Warhold created 23 works using the computer—but Commodore went bankrupt in 1994. The Amiga never reached the heights that other home computers attained.
Warhol's 23 works were saved in an obsolete format, which made them nearly impossible to access. But recently, the Carnegie Mellon University Computer Club recovered the files. It took them three years. Matt Wrbican, chief archivist at the Andy Warhol Museum said in a press release: 
"The Amiga hardware and Warhol's ­experiments with it are one small portion of his extraordinary archives, nearly all of which was gifted to the museum from The Andy Warhol Foundation. In the images, we see a ­mature artist who had spent about 50 years developing a specific hand-to-eye co-ordination now suddenly grappling with the bizarre new sensation of a mouse in his palm held several inches from the screen. No doubt he resisted the urge to physically touch the screen. It had to be enormously frustrating, but it also marked a huge transformation in our culture: the dawn of the new era of affordable home computing. We can only wonder how he would explore and exploit the technologies that are so ubiquitous today."
For people who remember the Amiga and want to experience it again, Google Chrome has created an app that emulates the Amiga operating system. For pepole who want to know more about digging art out of '80s-era computer files, Carnegie Mellon's work was documented by a film crew. The resulting documentary will be shown on May 10 at Carnegie Lecture Hall.