Leading Decongestant in Cold and Flu Medicines Doesn't Work, FDA Advisory Panel Says
Phenylephrine, a popular ingredient in over-the-counter remedies, is no better than a placebo, per the panel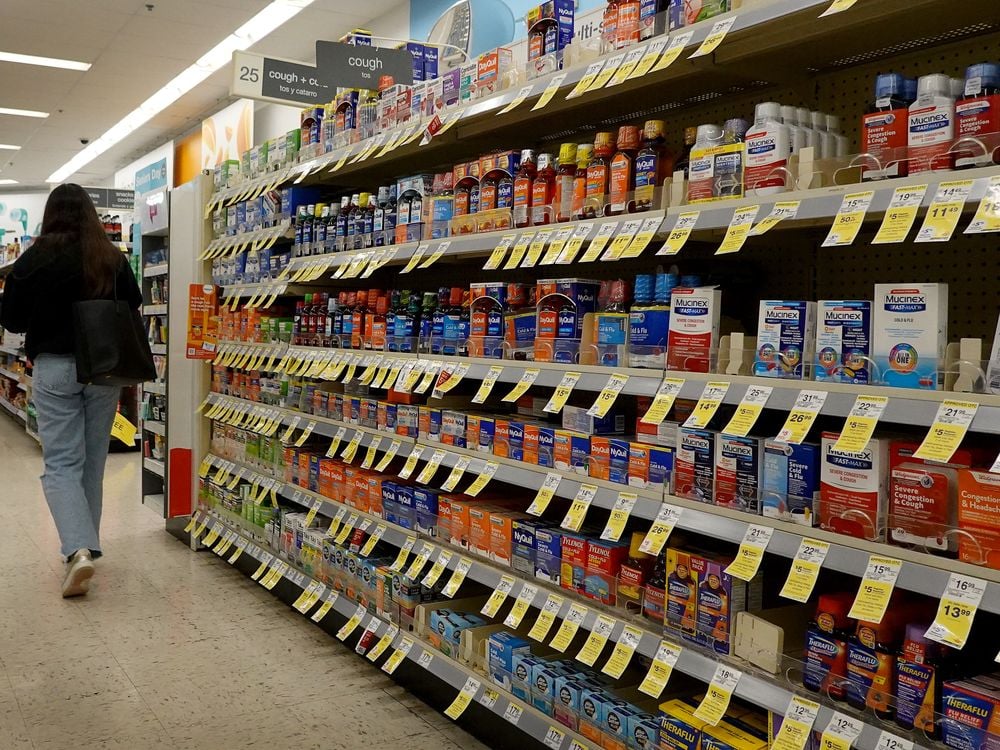 Despite its popularity, a key ingredient in many over-the-counter oral cold medicines is not effective at relieving nasal congestion, an advisory panel to the Food and Drug Administration voted on Tuesday.
The ingredient, called phenylephrine, is found in some Sudafed, Tylenol, Benadryl, NyQuil, Mucinex and Theraflu products. If the FDA decides to follow the panel's recommendations, phenylephrine may essentially be banned from sale, forcing companies to reformulate or remove their products from shelves. 
"We really should not have products on the market that are not effective," said Diane Ginsburg, a panelist from the University of Texas at Austin College of Pharmacy, per CNN's Jen Christensen. 
Phenylephrine gained popularity in 2006, when restrictions on another decongestant called pseudoephedrine—which can be used to illegally produce methamphetamine—went into effect with the Combat Methamphetamine Epidemic Act. 
In 2022, products with phenylephrine garnered about $1.76 billion, selling 242 million packages or bottles. In comparison, 50 million packages of pseudoephedrine were sold that year, producing $542 million in sales. 
Researchers have been petitioning the FDA for years to remove orally taken phenylephrine from the market after studies showed it does not outperform placebos in patients with decongestion. When taken in pill form, researchers say that phenylephrine is metabolized by the body so well that only a small portion makes it to the bloodstream, per CNN. Phenylephrine taken via a nasal spray is still considered effective. 
"This drug and this oral dose should have been removed from the market a long time ago," Jennifer Schwartzott, a patient representative from New York and a member of the panel, tells NBC News' Berkeley Lovelace Jr. "The patient community requires and deserves medications that treat their symptoms safely and effectively, and I don't believe that this medication does."
The 16 panel members voted unanimously on Tuesday during a meeting of the Nonprescription Drugs Advisory Committee, with many agreeing that further studies were not necessary to determine the drug's efficacy.
Panelists said the drug itself isn't dangerous, but taking an ineffective medication could cause issues by delaying other treatment. "It is a safety issue because the patients are being given the wrong thing and it's preventing them from getting the right thing," Stephen Clement, a panel member from Inova Medical Group, said during the meeting.
Scott Melville, President and CEO of the Consumer Healthcare Products Association (CHPA), which represents manufacturers and marketers of over-the-counter medicines and dietary supplements, says in a statement he was "disappointed" by the committee's decision. "Its non-binding recommendation is at odds with the numerous clinical trials and previous regulatory determinations affirming oral [phenylephrine] as a safe and effective decongestant at its labeled dose." 
Prior to the decision, the CHPA stated that removing phenylephrine from shelves could lead to access and supply issues with behind-the-counter decongestants.
The FDA's next move will be to consider whether to remove phenylephrine's status as "generally recognized as safe and effective."