The Last Beret Maker in France Is Struggling to Survive
French beret makers are facing a continuous drop in demand—plus cheaper imitations from China, India and the Czech Republic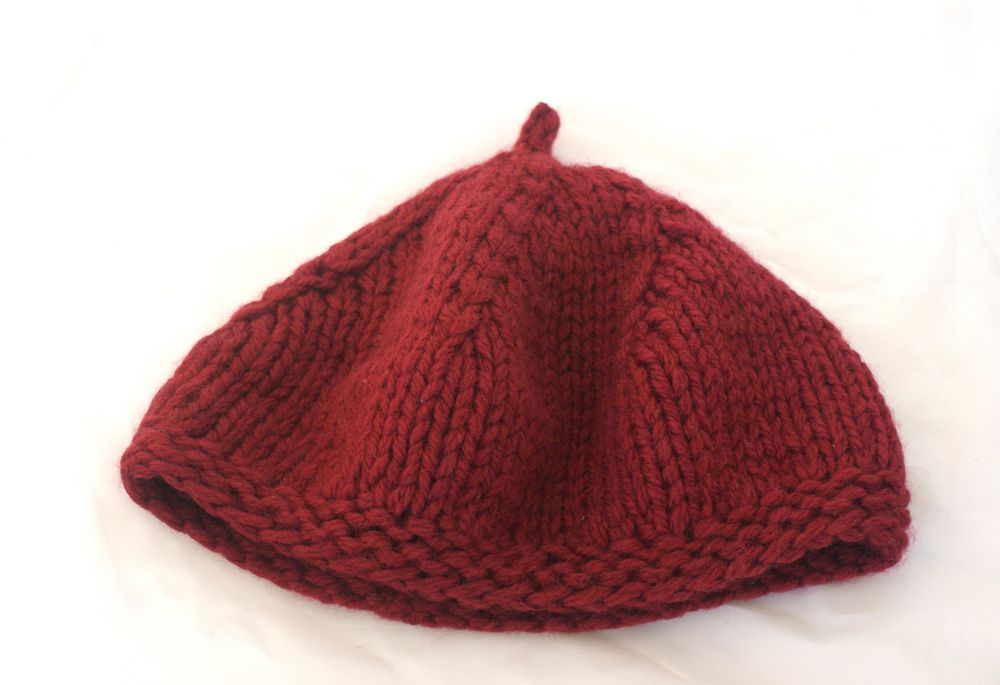 If anything says French, it's a beret. The floppy felt hat with the little nubbin on top is an iconic symbol for the country, up there with baguettes and cigarettes. But today, the last of the French beret makers is struggle to hold on. Laulhere, the country's only maker of traditional berets, has been in business for 174 years. It recently bought out its only competitor, Blancq-Olibet, which was almost 200 years old. But Helene Fouquet at Bloomberg reports that cheaper imitations coming in from China, India and the Czech Republic and a continuous drop in demand have put pressure on the local hat makers.
Until the late 1980s, France produced several million berets each year. Sales slid for decades, with cheaper products made in Asia. The nail in the coffin came in 2001 when the French military ended conscriptions, eliminating hundreds of thousands of army orders.

The number of factories in Oloron Sainte-Marie, the town in the Bearn region where most French berets were made, fell from almost 30 to two: Laulhere and Blancq-Olibet.
According to French manufacturers, there are some benefits to getting an authentic French beret. "If you don't want to smell like a sock wearing a wet beret, only our traditional French beret doesn't retain odors," Mark Saunders, the head of sales for Laulhere, told Fouquet. "Small details like that make a difference." On Laulhere's website, they write:
At Laulhère our goal is to continue this ancient tradition, to ensure a national treasure lives on. For over 170 years we have produced this incredible garment and vow to continue doing so for many more years. Our manufacturing techniques have remained the same producing hand crafted headwear that can only be found in one place, the Laulhère beret factory in Oloron-Sainte-Marie. 

Today we are the only 100% authentic beret company and proud to be so, long live the Beret.
Berets aren't the only French business that is struggling. The country currently has an unemployment rate higher than it's seen in 16 years. French companies of all sorts are hurting, and some are trying to promote their products as "Made in France" to consumers, hoping they'll care and be willing to shell out a bit more for quality and authenticity. But according to Fouquet, Laulhere didn't make a profit last year, and only hopes to break even this year.