Kickstarter Works Best for Game Designers
Games raised the most total money, over $80 million, on the crowd-funding site last year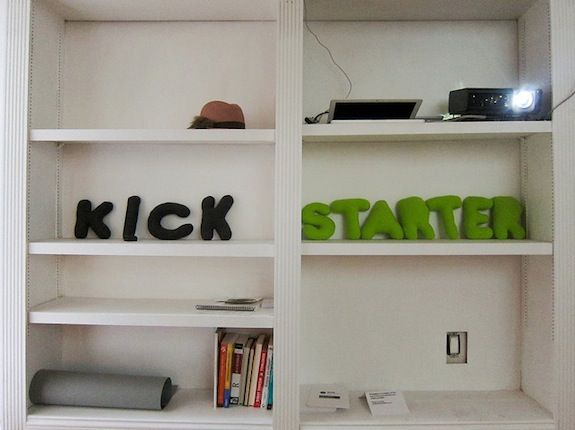 In 2009, a crowd-funding website called Kickstarter opened its doors to creatives who wanted to find funding for their projects. Since then, thousands of projects have been funded, and some clear trends have emerged. Games are clear winners, but so are, it seems, dance projects?
Here are some of the stats, dating to the launch of the site, that Kickstarter has released:
The Economist looked at last year's Kickstarter data and found that, overall, games raised the most total money, over $80 million last year. Technology projects had the most generous backers, with the average pledge breaking $100. But while dance project raised less money overally, they had the highest success rate, far higher than games and technology did. The Economist writes:
Given their high development costs and passionate fans, video games are a good match for crowdfunding, particularly as established publishers churn out ever more sequels, leaving a long tail of unmet demand…. In all, 44% of the projects launched last year managed to raise the money they requested, but the success rate ranged from a threadbare 26% in fashion to a sprightly 74% in dance. Seventeen projects raised more than $1m apiece in 2012…The biggest Kickstarter project to date is Pebble, a watch that connects to a smartphone via Bluetooth, which received almost $150 per backer to raise $10.3m in May. (The first finished products are due to be delivered to backers next week.)
Kickstarter explains its mission this way:
Kickstarter is a funding platform for creative projects. Everything from films, games, and music to art, design, and technology. Kickstarter is full of ambitious, innovative, and imaginative projects that are brought to life through the direct support of others.
The company's blog highlights that 2012 was "The Year of the Game":
The catalyst for the category's growth happened in February, when a video game project called Double Fine Adventure raised $1 million in its first 24 hours. The gaming world hasn't looked at Kickstarter the same way since. Double Fine signaled to game developers that they could use Kickstarter to do something that previously seemed impossible: make the game they wanted without outside interference.

Gamers have noticed too: they're Kickstarter's most frequent backers. People who first back a Games project have backed 2.43 projects on average, compared to 1.78 projects for all other backers. Game projects have brought game backers who have inspired more game projects that have brought even more backers, and so on
Even if you don't like games, it's worth checking out some of the most recent successfully Kickstarted projects, like Rivet Wars (now more than 1000% funded) or Fate Core (already more than 9,000% funded).
More from Smithsonian.com:
Crowdfunding a Museum for Alexander Graham Bell in 1922
Female Engineers Design Toys for Girls That Aren't Just Pink