One of the Last Links to the Inner Nazi Circle Dies at 106
Brunhilde Pomsel worked with Joseph Goebbels until the final days of the Third Reich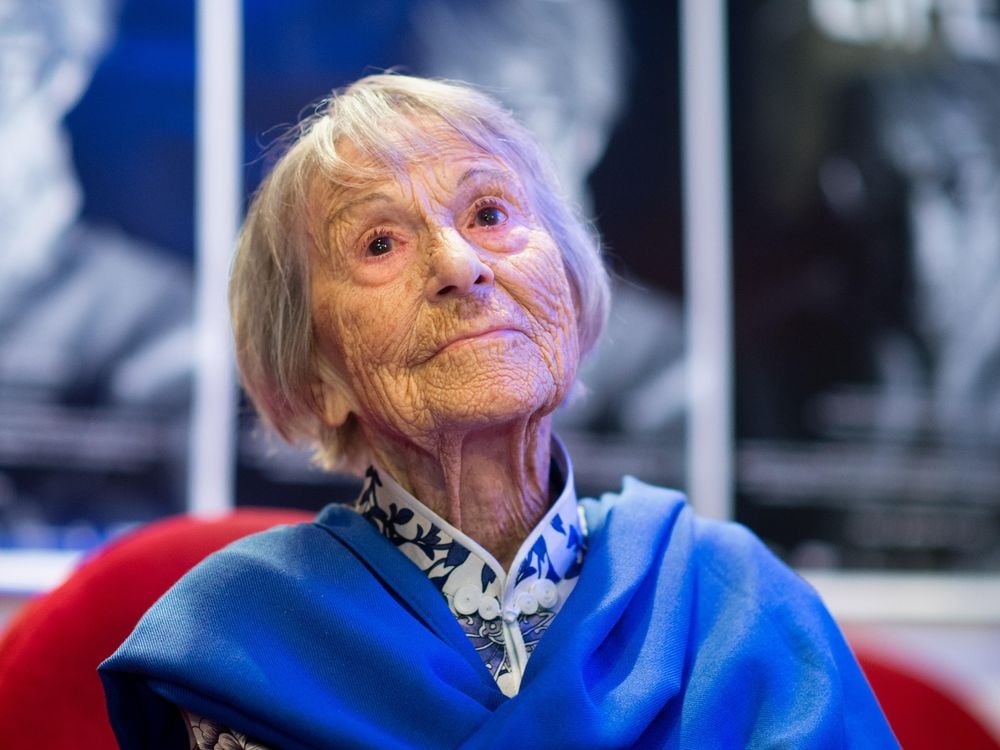 Brunhilde Pomsel, who worked as the private secretary of Nazi propaganda minister Joseph Goebbels, has died. She was 106 years old. Though Pomsel worked closely with Goebbels and his family—she spent three years transcribing his reflections and taking his dictation—she maintained until her death that she knew nothing about Hitler's Final Solution.
As Robert D. McFadden reports for the New York Times, Pomsel was born in Berlin in 1911. She began her career as a stenographer for a Jewish lawyer. In 1933, a Nazi friend helped her get hired as a typist in the news department of Berlin's state radio station. Then in 1942, according to the BBC, Pomsel became Goebbels' personal secretary.
As propaganda minister, Goebbels played a crucial role in carrying out the Nazi party's propaganda war against European Jews and other "undesirable groups," and from 1942 until the end of the war, Pomsel worked alongside Goebbels. When he delivered his infamous Sportpalast speech in 1943, calling for total war against Germany's enemies, Pomsel was seated just behind Goebbels' wife, Magda.
When it became clear that Germany had lost the war in 1945, Pomsel and other members of the Nazi inner circle hid in the Vorbunker, part of the subterranean bunker complex that housed Hitler and Eva Braun in the final days of the Third Reich. There, rather than be captured by the advancing Soviet troops, Goebbels and his wife poisoned their children before committing suicide themselves. Pomsel, meanwhile, was captured by the Soviets. She spent five years in detention camps. After her release, she later found work in German broadcasting.
Only in the final years of her life did Pomsel speak about her work during the war. In 2016, she participated in the documentary A German Life, which explores her experiences within the inner circles of the Nazi party. Like Hitler's former secretary Traudl Junge, Pomsel claimed that her job in the office of a Nazi mastermind had not made her privy to German atrocities during WWII.
"[R]eally, I didn't do anything other than type in Goebbels' office," she told The Guardian's Kate Connolly in an extensive interview at the time of the film's release.
Pomsel's culpability wasn't the main focus of the documentary. Rather, as Charly Wilder wrote for the New York Times, A German Life was made to comment on today's geopolitical situation. "At a time when rightist populism is on the rise in Europe, they want the film, which they hope will open in European and American theaters in the fall, to be a reminder of the human capacity for complacency and denial," Wilder notes.
Until the end, Pomsel insisted that her desire to speak out so late in life was "absolutely not" an attempt to alleviate a burdened conscience. "Those people nowadays who say they would have stood up against the Nazis—I believe they are sincere in meaning that," she told Connolly, "but believe me, most of them wouldn't have."