Jars Found at Thrift Store Turn Out to Be Treasures From the Qing Dynasty
Bought for just $25, the 18th-century ceramics could fetch more than $60,000 at auction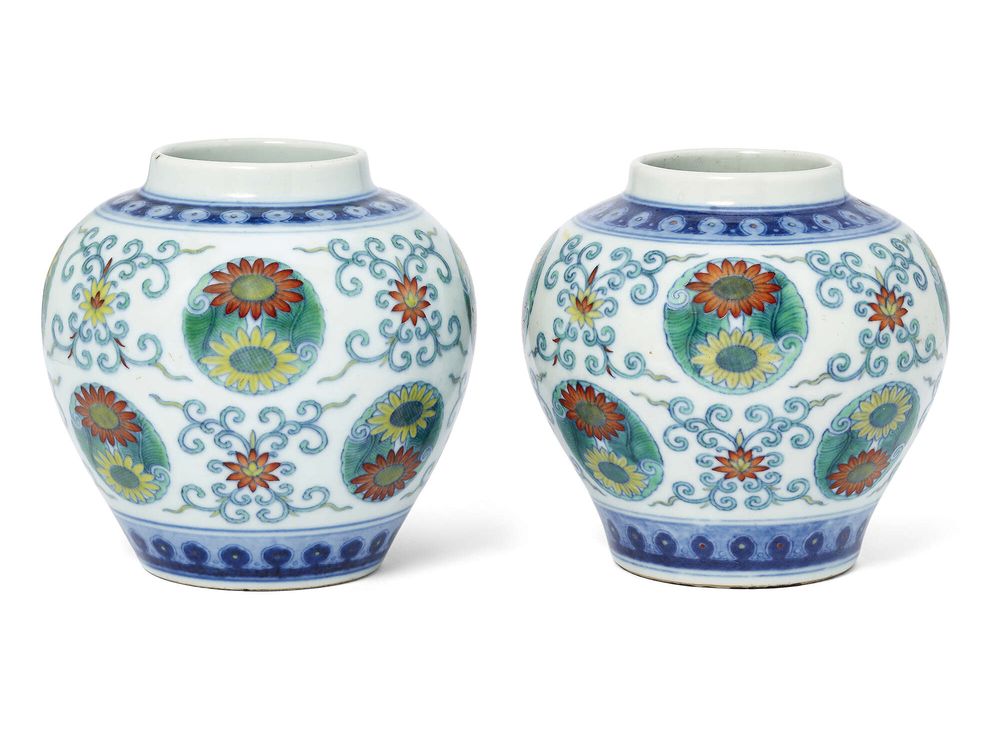 Sometimes finding the rare gem at a secondhand store is a matter of good taste. But often, it takes a bit of dumb luck. Recently, a pair of 4.5-inch-tall ceramic jars bought at a London charity shop for £20 (or $25) turned out to be 18th-century, Qing-Dynasty porcelain that could sell at auction for more than $60,000.
Chinese imperial porcelain is a rarity as it was only created for the Imperial Court. "These jars are extremely well-potted and painted with great skill and finesse," Bill Forrest, associate director and head of Chinese, Japanese and Southeast Asian art at Roseberys, told Artnet News' Richard Whiddington. "Of course, charity shops can be forgiven for overlooking such specialized objects as these due to the volume and variety of donations they receive."
On the small jars, painted yellow and red chrysanthemums come together in round leaves, while lotus flowers with green curling tendrils fill empty space. This Tuesday, the pair will be up for auction at Roseberys in London. The auction house has labeled them as imperial Chinese "doucai" lotus and chrysanthemum jars. "Doucai" is a Chinese design technique used to paint porcelain, in which blue hues are added first before glazing and other colors to follow.
The jars were created in Jingdezhen in the Jiangxi province in southeastern China. According to the listing, "No exact prototype can be found for this design, but the pattern is known in bowls, an example of which was excavated from the waste heaps of the Ming imperial kilns at Jingdezhen."
Similar lotus and chrysanthemum jars have been up for auction before. In 2021, Sotheby's London fetched around $350,000 for a pair of jars of the same design but with their lids. Christie's Hong Kong sold a pair in 2013 for a whopping $782,000. Unfortunately, the slight hairline fractures and scratches reported on the jars at Roseberys may explain the significant drop in value.
The seller of the jars has not been named. According to CNN, the man is a passionate collector of ceramics and bought a batch of items, including the jars, without knowing how much it was worth. Only when he found a label on the bottom of the jars did he think it could be important. He decided to do some online research and bring the jars to an auction house. The label was a six-character Qianlong seal—Qianlong was an emperor of the Qing Dynasty who ruled for six decades.
One could imagine that the employees at the British thrift store that originally sold the jars might be kicking themselves for handing over such valuable pieces. Fortunately, Forrest says that the seller is planning to donate a portion of what he makes from the auction back to the store.
In the meantime, thrifters may want to take a cue from this collector's stroke of good fortune, and always double-check the bottoms of their ceramic goods.