A Vase Kept in an Ordinary Kitchen Turned Out to Be a Qing-Dynasty Artwork Worth Millions
The rare, blue-and-gold vessel was crafted in 18th-century China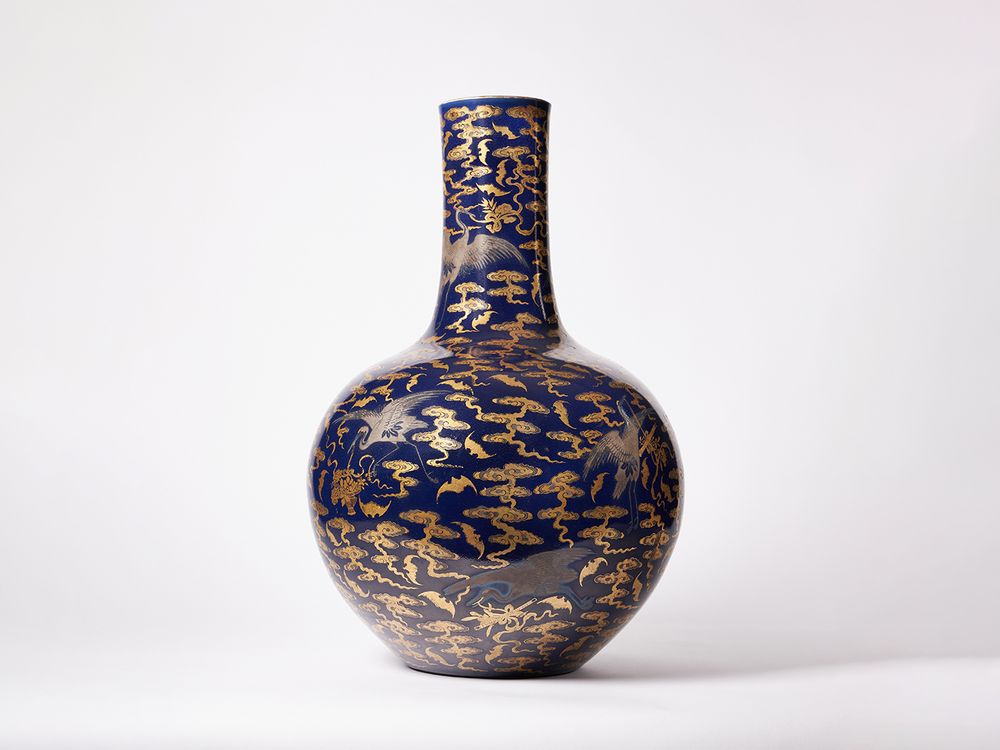 When Mark Newstead first saw the blue-and-gold porcelain vase sitting in his friend's kitchen in the late 1990s, he thought it looked familiar. Based on the colors, design, and shape of the vessel, the Asian ceramics and artworks consultant for auction house Dreweatts had a gut feeling it wasn't any ordinary decoration.
Sure enough, reports CNN's Sana Noor Haq, his hunch was correct. The vase was actually a rare 18th-century ceramic from China's Qing Dynasty. And despite an original valuation of around $186,000, it just sold for $1.8 million at auction.
The two-foot-tall artifact was bought in the 1980s by a surgeon in England for a few hundred pounds, Dreweatts said in a statement. He then passed it down to his son, Newstead's friend, who displayed it in his kitchen and drawing room.
The vase's earlier provenance is unclear, and according to Live Science's Owen Jarus, that gives at least one expert not involved with the sale pause.
Justin Jacobs, a history professor at American University who studies the plunder of Chinese cultural artifacts, tells Live Science it could have been a gift from the emperor later sold under duress in the 20th century, or taken as a spoil of war during the military plunders of 1860 or 1901.
"We just don't know [how the vase left China] and likely we never will," Jacobs says.
A six-character mark on the bottom of the vessel is associated with the Qianlong emperor, who between 1736 and 1795 ruled as the Qing Dynasty's sixth emperor. Spanning from 1644 to 1912, it was China's last imperial dynasty.
Over the Qing period, China tripled in land size and grew its population from 150 million to 450 million. Major developments in commerce and culture occurred early on, but by the late 19th century rulers struggled to govern a massive population, leading to government inefficiency and corruption. Revolution, colonial interference and social unrest finally caused the dynasty's demise.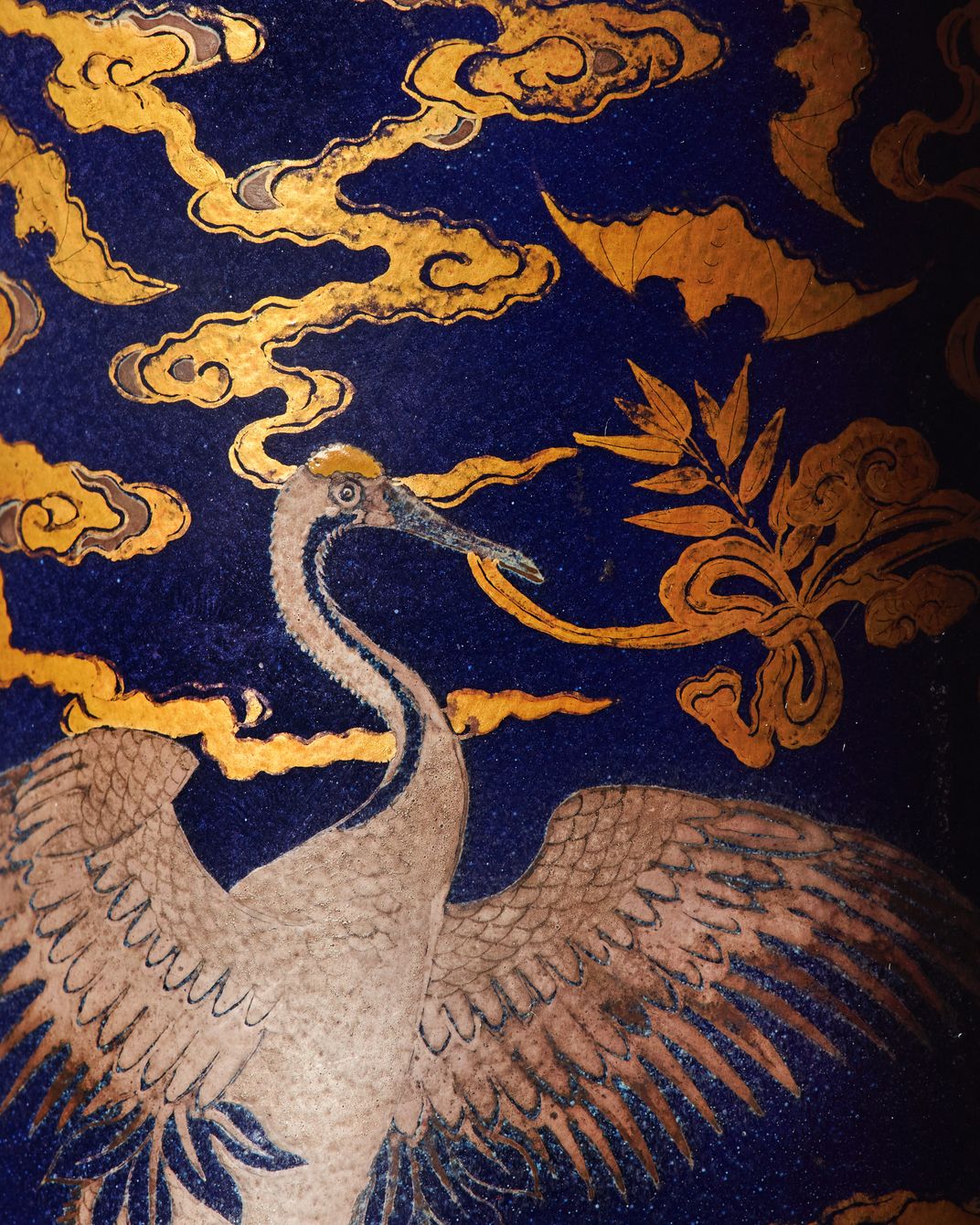 The dynasty did not last, but some of its art did. Porcelain was one of the era's major art forms—described by Encyclopedia Britannica as displaying "a high technical mastery even to the almost total obliteration of any mark of the potter's hand." Such finesse can be seen on the vase in question, which is resplendent with depictions of clouds, cranes, fans, flutes, and bats.
The piece isn't the first wildly valuable Chinese ceramic find in recent years. In 2010, a British woman discovered a Qing Dynasty vase while cleaning out her sister's house; it fetched $83 million at auction, Jill Lawless reported for the Associated Press (AP) at the time. And in 2020, an American man purchased a 15th-century Chinese bowl for $35 at a yard sale that later sold at auction for $721,800, per CNN's Oscar Holland and Jacqui Palumbo.
In a statement on the sale this week, Newstead says the auction received "very strong interest" from China, Hong Kong, the United States and the United Kingdom. For Newstead, it's proof of "the demand for the very finest porcelain."
The object's age isn't the main draw for would-be collectors—its true value lies in its craftsmanship. The rich cobalt color on the artwork's exterior is called "sacrificial blue," named after the same shade on part of Beijing's Temple of Heaven.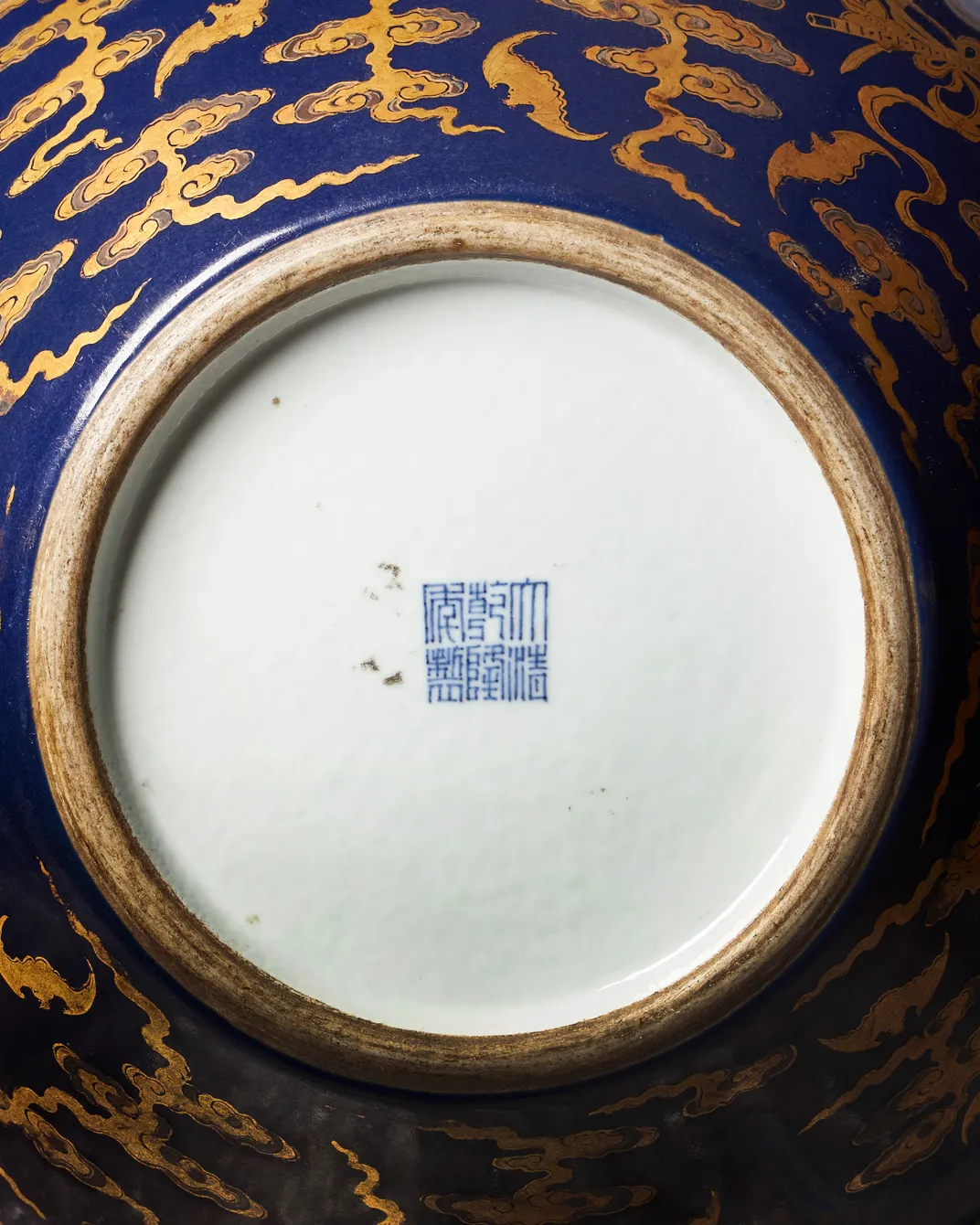 The "heavenly globe vase" would have been fired at more than 2,200 degrees Fahrenheit to achieve that deep color, per Dreweatts, then re-fired at a lower temperature to create its interior's turquoise hue.
The gold and silver enamel on the vase's exterior would have required a final firing in a special kiln, the auction house adds. Combining gold and silver on the same vase would have been "technically very difficult to achieve," Newstead tells Live Science, making the piece all the more precious.