Japan Has Been Ordered to Stop Whaling Near Antarctica
The United Nations called foul on Japan's claim that whaling is done for scientific purposes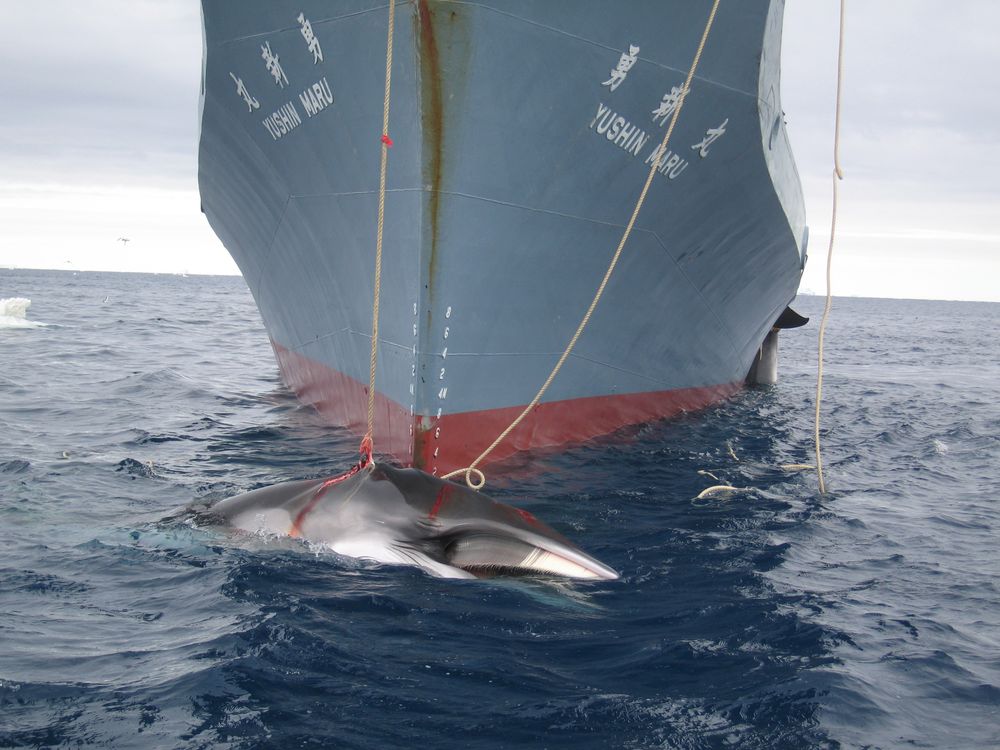 The United Nations' International Court of Justice just ordered Japan to stop whaling in the waters near Antarctica, Al Jazeera reports. For years, Japan has conducted annual whale hunts on the pretense that it is collecting those specimens for scientific purposes. But now the U.N. has rejected the claim that there is anything scientific about this practice. While, despite a 1986 ban, Iceland and Norway have continued to hunt whales for commercial purposes, Japan has used "a legal loophole . . . that allows the practice to collect scientific data," rather than defy that international legislation outright, Al Jazeera explains.
Australia is behind the new ruling, having brought Japan to court over its use of torpedo hunting. Al Jazeera:
In its application before the world court, Australia accused Japan of failing to "observe in good faith the zero catch limit in relation to the killing of whales".
As Australia's ABC.net reports, Japan has killed around 3,600 whales since 2005. During that time, Japanese researchers have published only two peer-reviewed scientific papers about whales, which is "not proportionate to the number of animals killed." 
The U.N. representatives were convinced. Via Al Jazeera:
"Japan shall revoke any existant authorisation, permit or licence granted in relation to Jarpa II [research programme] and refrain from granting any further permits in pursuance to the programme," the International Court of Justice's Judge Peter Tomka said on Monday.
As ABC writes, the ruling is final and holds no chance of appeal for Japan.