Iranian Director Jafar Panahi Released From Prison After Declaring Hunger Strike
The renowned filmmaker had been arrested in July when authorities reactivated a 2010 sentence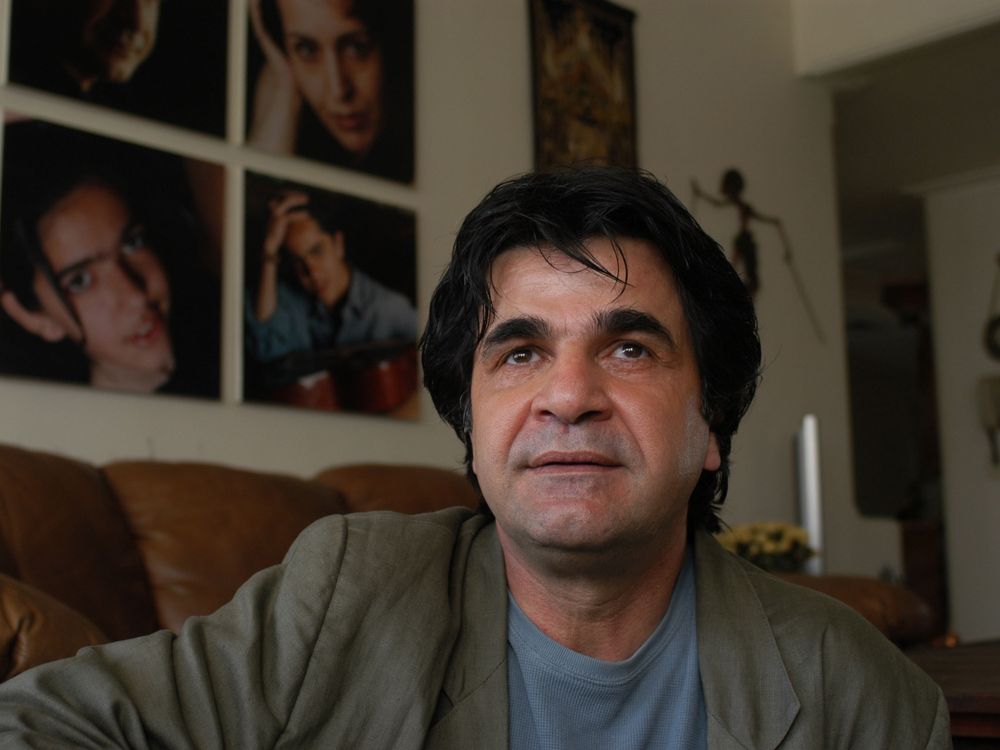 Jafar Panahi, the celebrated Iranian filmmaker behind No Bears, was released from Iran's Evin prison on Friday, two days after he began a hunger strike to protest his ongoing incarceration, according to an Instagram post shared by his wife, Tahereh Saeedi.
In a translated statement earlier this week, Panahi declared that he would strike until "perhaps my lifeless body is freed from prison."
He had been detained in July—months before the still-ongoing wave of protests across Iran began—after going to the prosecutor's office to ask about the arrests of two fellow filmmakers, Mohammad Rasoulof and Mostafa Aleahmad. The two men had been detained for speaking out against the Iranian government's violent crackdown on protests that followed a building collapse in the city of Abadan, which killed at least 40 people.
When Panahi inquired about the two arrests, he was also arrested. Iranian authorities said they had decided to reactivate a 6-year prison sentence and a 20-year ban on filmmaking and travel that the director had originally received in 2010 after attending the funeral of a student killed during Iran's Green Movement protests. Until this year, neither had been enforced, and Panahi had continued to make critically-acclaimed films.
Panahi's lawyer has argued that, based on Iran's ten-year statute of limitations period, the director's 2010 sentence can no longer be enforced. According to the Guardian's Patrick Wintour, Iran's Supreme Court granted Panahi permission to apply for a retrial, which should have automatically resulted in the director being released on bail. Iranian authorities, however, have blocked this release.
"I was still kept in prison with repeated excuses," said Panahi in a statement, per a translation by independent journalist Mansour Jahani for IndieWire's Ryan Lattanzio. "Even though I knew that the judicial system and the security institutions have no will to implement the law … out of respect for my lawyers and friends, I went through all the legal ways to get my right."
The Iranian New Wave director achieved international recognition with his 1995 feature debut, The White Balloon. The film took home the prestigious Caméra d'Or at that year's Cannes Film Festival, becoming the first Iranian movie to win a major award at the festival.
No Bears, Panahi's latest feature, premiered last year at the Venice Film Festival while Panahi was in jail. In it, Panahi portrays himself as a filmmaker directing a movie on the Iran-Turkey border. The Associated Press and the New York Times both named it among the best movies of 2022, and Los Angeles Times film critic Justin Chang named it the best film of the year.
Panahi is among a handful of Iranian celebrities who have been arrested in the past year. One of them is famed actress Taraneh Alidoosti, who was arrested in December, then released three weeks later on bail, over social media posts that expressed support for the ongoing anti-government protests sparked by the death of 22-year-old Mahsa Amini.
In a statement following his arrest last fall, Panahi said that those working in Iranian cinema have long "struggled to push back censorship and to ensure the survival of this art."
"We are filmmakers," he said. "We are part of Iranian independent cinema. For us, to live is to create. We create works that are not commissioned. Therefore, those in power see us as criminals. Independent cinema reflects its own times. It draws inspiration from society. And cannot be indifferent to it."