Italian Preservationists Save 900 Artworks From the Ruins of Earthquake-Struck Amatrice
The "Blue Helmets" spent months scouring rubble for priceless pieces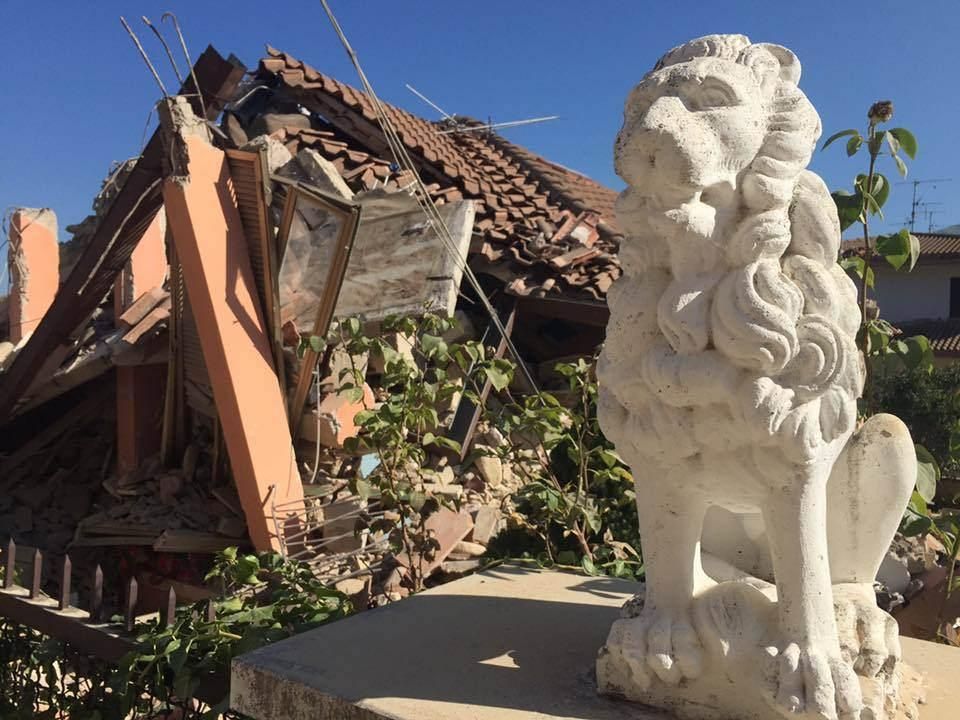 The Italian "Blue Helmets" is a 60-person police force made up of historians, scholars and restoration experts, as well as members of the Carabinieri Art Squad. Formed in 2015, the force is dedicated to saving priceless pieces of humanity's cultural heritage ravaged by war and natural disasters. When a massive earthquake struck the Italian town of Amatrice in August, the squad had its first mission, Stephanie Kirchgaessner writes for The Guardian.
The 6.2-magnitude earthquake that struck the Italian village was devastating: nearly 300 people lost their lives and many historic buildings collapsed. With a city as old as Amatrice, where archaeologists have found evidence of human settlements dating back to prehistoric times, the number of historic artworks and artifacts at risk of being damaged was enough to call in the experts, Caroline Elbaor reports for artnet News.
"Naturally, the first priority was to save human lives," Lanfranco Disibio, a Carabinieri squad commander, tells Christopher Livesay for NPR. "Our work to save artwork begins once we know that all the people in a specific area have been saved or accounted for. We're like The Monuments Men."
The Monuments, Fine Arts, and Archives program of the Allies or "Monuments Men," were the special police immortalized by 1995 book, The Rape of Europa, which tracked down artworks stolen by the Nazis. The Italian Blue Helmets, which evolved via a partnership with Italy and Unesco, is striving to follow in the organization's footsteps. The special team was deputized by the United Nations to venture into the Syrian city of Palmyra to assist in the recovery after the ancient city was liberated from Islamic State militants. That was supposed to be the team's first mission, Kirchgaessner writes, but the earthquake called the squad closer to home for its initial deploy.
Since the earthquake, the Blue Helmets have been hard at work excavating priceless paintings and centuries-old altarpieces from the ruins of Amatrice. After two months of digging, the group has rescued 900 artworks from the rubble, writes Kirchgaessner.
"My men are trained for all crisis situations. The people who have already lost everything, even in an earthquake, should not feel stripped of their memories, which often remain the only identifying elements of a community," Fabrizio Parrulli, a Carabinieri squad commander, tells Letizia Tortello for the Italian newspaper La Stampa.
While it's unquestionably good that these pieces have been saved, many are questioning why the historic buildings were so vulnerable to the quake in the first place. Currently, Italian authorities are investigating why more than 100 buildings in Amatrice collapsed when they should have been shored up in the earthquake-prone region, Livesay reports. But with at least some of the town's iconic artworks saved, its residents believe there is hope for their home to be rebuilt.
"These historic monuments will be the keystone of the rebuilding process, everything that symbolized this community," Amatrice's mayor, Sergio Pirozzi, tells Livesay. "I'm hoping, counting on this."