This Italian Cyclist Defied Fascists and Saved Lives
The world didn't learn about the heroism of Gino Bartali during WWII until after he died in 2000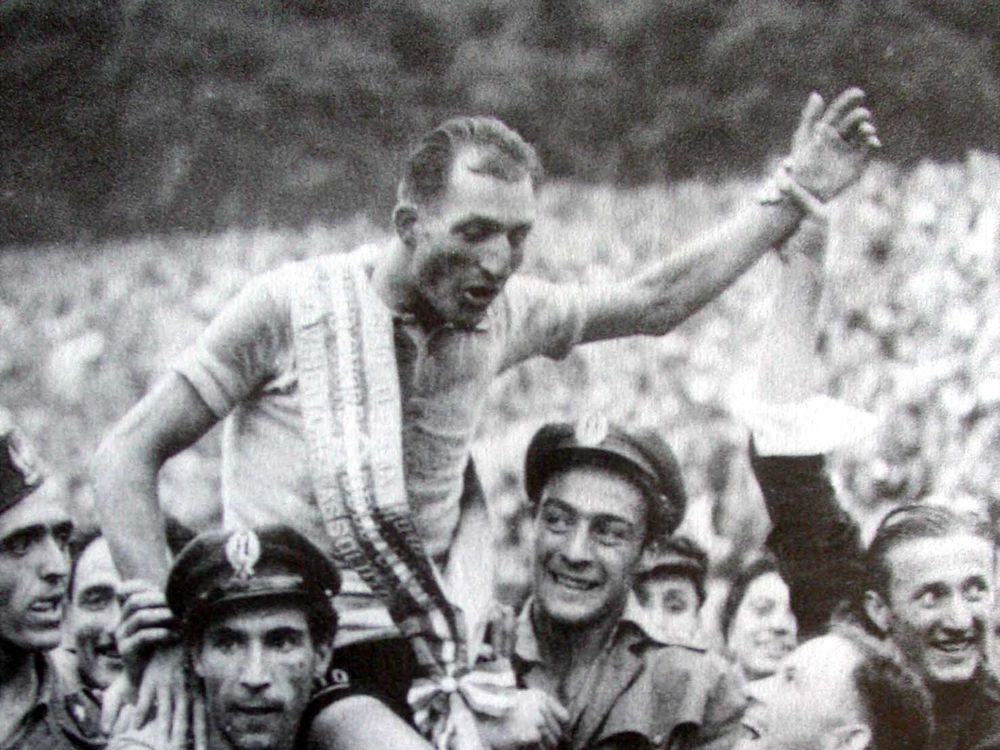 Gino Bartali won the Tour de France twice, and the Giro d'Italia—which starts today in Belfast—three times. But the cyclist spent most of his life refusing to talk about one of his greatest achievements. During World War II, BBC Magazine writes, Bartali worked with the Italian resistance, and saved the lives of  numerous Jews.
Bartali was a public figure, who rose to fame for his cycling achievements during the height of fascism in Italy. After he won the Tour de France in 1938, he was invited to dedicate his win to Benito Mussolini, but he refused. He continued to be subversive after Germany occupied Northern Italy in 1943, and he was recruited to join the resistance as a courier. 
Long bike rides weren't exactly unusual for professional cyclists, even while the war was going on. Bartali was able to travel thousands of kilometers around Italy under the guise of training rides, while he smuggled forged identity papers in the frame of his bicycle to Jewish families trying desperately to flee the country.     
The exact number of people he helped might never be known, as Bartali almost entirely refused to talk about his experiences while he was alive.  
From the BBC: 
Andrea Bartali says his father refused to view his actions as heroic.

"When people were telling him, 'Gino, you're a hero', he would reply: 'No, no - I want to be remembered for my sporting achievements. Real heroes are others, those who have suffered in their soul, in their heart, in their spirit, in their mind, for their loved ones. Those are the real heroes. I'm just a cyclist.'"
Last year, Bartali was acknowledged by Holocaust museum Yad Vashem as 'Righteous Among the Nations' for his actions during the War. A documentary about Bartali will premiere later this year.