It Can Take More Than 10 Years of Work to Get a Christmas Tree Ready for Market
Helicopters can speed along the harvest, however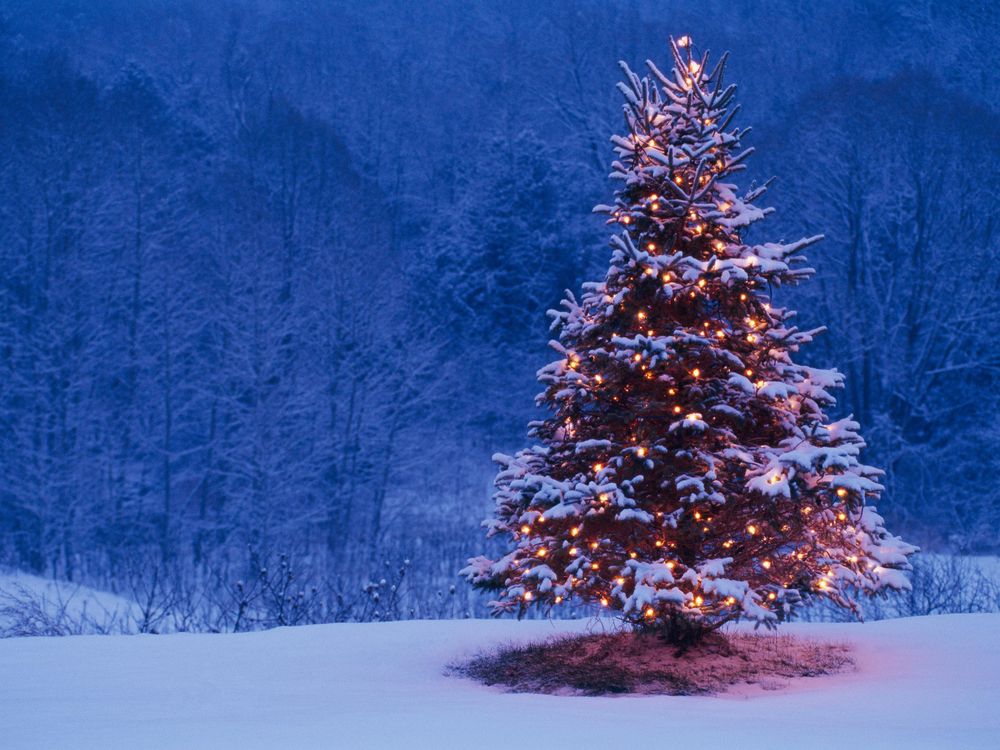 For a holiday decoration that lasts just a few weeks, Christmas tree farmers put a lot of work into their crops. Depending on the type of evergreen, most of the trees take anywhere from seven to 12 years to reach their full height, Tao Tao Holmes reports for Atlas Obscura. And they're not just planted and then reaped a decade later, without any care in between. Because evergreens naturally grow wild and bushy, attaining the iconic Christmas tree shape requires farmers to meticulously and regularly trim the trees until they're ready to be sold, Holmes writes.
"It takes a tree that has real good genetics and then also it takes some skill," Pennsylvania Christmas tree farmer Jay Bustard, who supplied the White House's Christmas trees this year, tells Natalie Fertig and Nicole Cvetnic for McClatchy DC. "When you prune them, that's really how you get the shape."
The White House might have gotten its Christmas tree from a Pennsylvania, but Oregon is by far the largest producer of the bushy evergreens in the world, racking up about $110 million a year and shipping six to seven million trees all over the globe annually. Because farmers there have to deal with such a high volume of trees, they begin the harvesting process at the end of the summer to give themselves enough time to cut down, prep and ship the festive evergreens all over the world in time for December, Holmes writes.
The first step in that process requires farmers to fan out across their fields and inspect every tree for unwanted diseases and pests. Only 20 to 30 percent of trees make the cut each year, and once those are labeled and cleared for sale, the farmers take to the fields with chainsaws, sometimes felling more than a thousand trees in a day. But at such a large scale, even the brawniest lumberjacks can't work fast enough to cut down and cart off all these trees on their own, Holmes writes. To speed up the harvest, farmers hire helicopter pilots to airlift giant bundles of Christmas trees into trucks so they can be processed and shipped to distribution centers around the world.
As Oregon Christmas tree farmer Bob Schaefer tells Holmes, helicopter harvests have had a massive effect on the industry, letting farmers dedicate more and more land to growing fields of evergreens. Working with pilots allows them to harvest tens of thousands more trees every year and to keep them fresher for longer by transporting and storing them in refrigerated containers until they are ready to be shipped out come Christmas time, when the trees finally end their years-long journey for a fleeting chance to brighten a holiday home.