Insect-Based Munchies Coming to Grocery Stores Across Switzerland
The country recently lifted restrictions on selling mealworms, locusts and crickets for consumption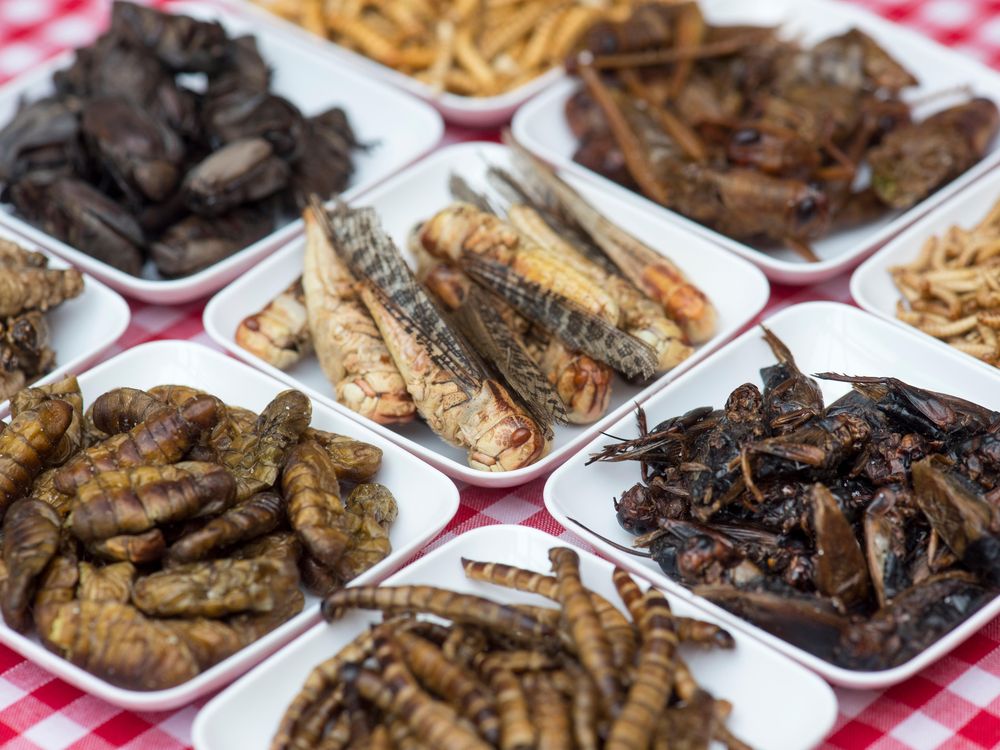 Switzerland is known for its luxurious cheeses and velvety-smooth chocolates, but creepy crawly cuisine might become the country's next food craze. As the The Local reports, the Swiss government recently lifted restrictions on selling insects and insect-based products. Grocery stores are now allowed to stock mealworms, locusts and crickets, provided that the snacks comply with food safety regulations.
Previously, stores were required to obtain special authorization to sell an insect-based nosh. The Swiss government announced that it would implement a more relaxed approach to the culinary fad in December of last year.
Coop, a Swiss grocery store chain, was quick to jump on the new opportunity. The company has entered into a partnership with Essento, a startup that develops insect-based products, to create three meal options: a burger and meatballs made of mealworms, and a product containing cricket flour that has yet to be announced. The products will be launched in about 100 Coop stores this month, and the company is reportedly considering stocking whole insects that have been frozen or dried.
"We are convinced that there is a real demand for this culinary specialty," Coop spokesperson Angela Wimmer said during an interview with Le Matin, The Local reports.
The thought of chomping down on the wriggly creatures might make you shudder, but there are at least two billion people across the globe who eat insects on a regular basis, according to a report by the Food and Agriculture Organizations of the United Nations. Environmental experts are trying to encourage more people to hop on the buggy bandwagon. Insects are a healthy, sustainable alternative to other animal meats; they're chock-full of protein, and rearing the little creatures uses far less water and land than traditional livestock farming.
Enterprising foodies around the world have been getting in on the bug business. A restaurant in Japan recently sold out of its cricket-topped ramen, and a number of American startups have been peddling insect-based snacks. In 2014, JetBlue announced that it would be selling a rather unusual in-flight snack: protein bars made with cricket flour.
In Switzerland, proponents of the insect diet have cleared the first hurdle to getting mealworms and crickets into grocery stores. Their next—and arguably more difficult—challenge is convincing customers that mealworm meatballs aren't as icky as they sound.