Princess Diana's Iconic Velvet Gown Is Going Up For Auction
The late princess wore the dress on several occasions throughout the '90s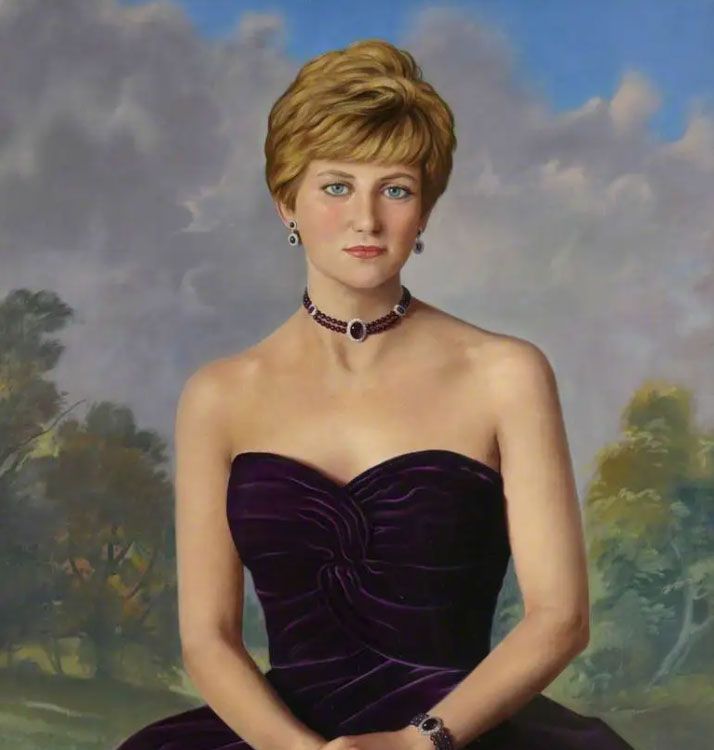 For the first time in 25 years, Princess Diana's silk velvet ball gown is going up for auction. The late princess wore the deep purple dress on several notable occasions, including her last formal photoshoot, which took place shortly before her death in 1997.
Victor Edelstein, a London-based designer and society dressmaker, made the dress in 1989 as part of his autumn collection. His design sketches included a tiara, "perhaps suggesting he specifically had Diana in mind for this dress," writes Sotheby's on its website.
Edelstein began working with Diana in the early '80s, and he would design gowns for her for over a decade.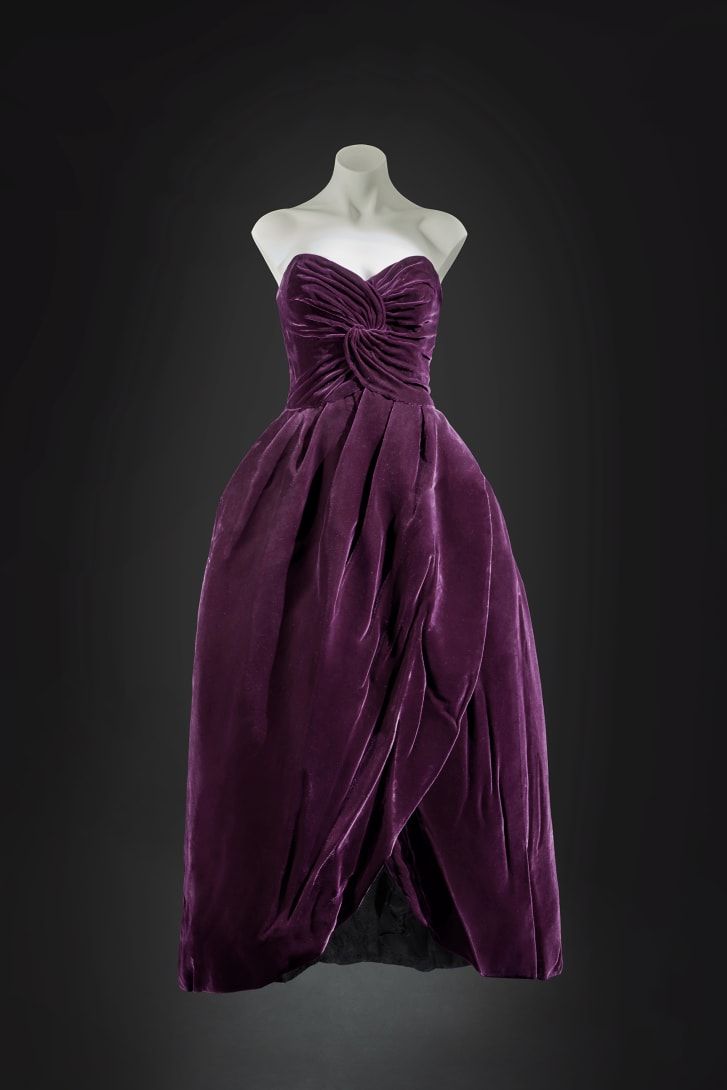 "The British designer eventually became one of the key shapers of her wardrobe," writes Vogue's Elise Taylor. "… Today, he's credited with helping Diana transition from girly 1980s looks to a more mature, sleek aesthetic."
The Princess of Wales wore the aubergine velvet dress for her official royal portrait, shot by Lord Snowden in 1991. That same year, the British portraitist Douglas Hardinge Anderson created a painting of Diana wearing the gown, complete with a background showing trees under a cloudy blue sky. The piece currently hangs at London's Royal Marsden Hospital, where the princess once served as president.
In 1997, Diana wore the gown for a Vanity Fair photoshoot by Mario Testino, which accompanied a story about her life after her divorce from Prince Charles. That summer, she sold the dress at a Christie's charity auction for nearly $25,000. Funds from the auction, which included about 80 of her dresses, went to AIDS and cancer organizations.
Soon after that, Diana died in a car trash while trying to avoid the paparazzi in Paris, France.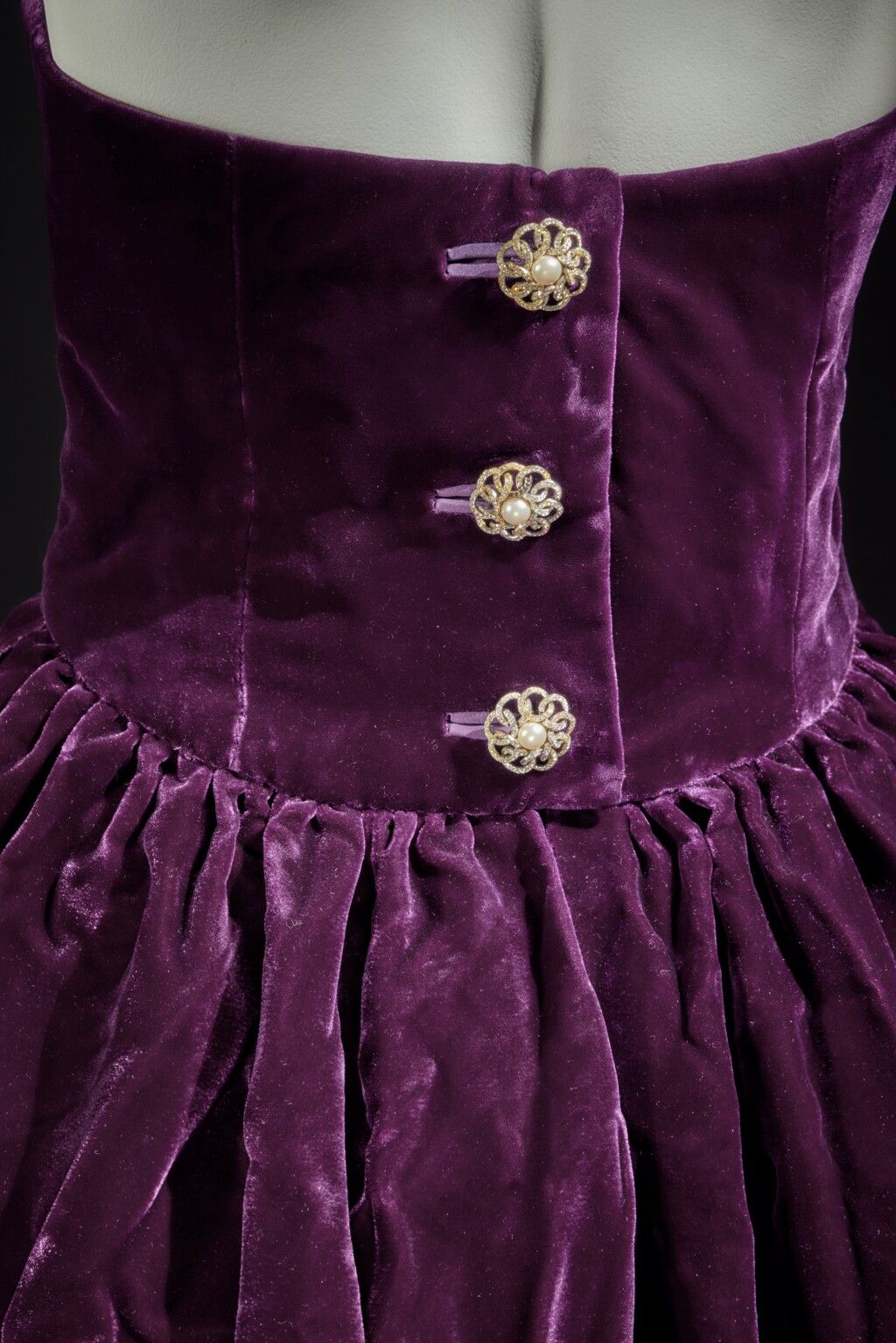 "Among her many lasting influences, Princess Diana was revered for her effortless sense of style, which is perhaps best captured by this sleek and sophisticated ball gown," Christina Prescott-Walker, Sotheby's global director of art and objects, tells Town & Country's Isiah Magsino. The dress, she adds, epitomizes Diana's "timeless grace and elegance."
Sotheby's, which is hosting the auction in New York later this month, estimates the gown will fetch up to $120,000. The dress is part of the auction titled "The One," which showcases a number of objects "from the great civilizations of antiquity to the fashion and entertainment worlds of today," per the auction house.
In addition to the princess' gown, items up for sale include a Bronze Age disc from Denmark, a pair of rare 18th-century Chinese goose tureens, basketball uniforms that belonged to Kobe Bryant and LeBron James, and a ticket to former President John F. Kennedy's 1962 birthday party where Marilyn Monroe famously sang "Happy Birthday, Mr. President."