Iceland Braces for a Likely Volcanic Eruption as Earthquakes Increase
The country's Reykjanes Peninsula has been experiencing swarms of seismic activity for weeks, as magma accumulates beneath the surface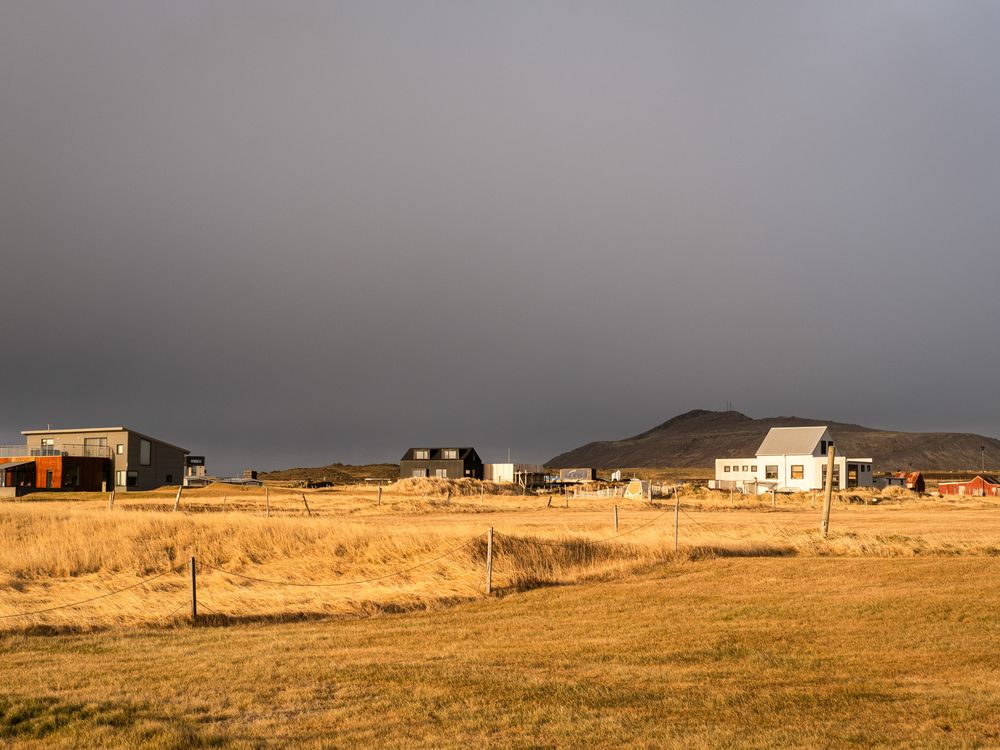 Following an uptick in earthquake activity, Iceland faces a "significant likelihood of a volcanic eruption in the coming days," according to the Icelandic Meteorological Office.
Tens of thousands of small earthquakes have rocked southwestern Iceland since late October, with thousands occurring in just the last few days. Many of the quakes were along the path of an underground collection of magma, signaling a likely impending eruption as the hot, molten rock accumulates beneath the surface.
The Icelandic Civil Protection Authorities declared a state of emergency on Friday as seismic activity increased, and the small fishing town of Grindavík on the southwest coast has been evacuated, according to a statement from the Iceland government. The decision to evacuate came after seismic activity moved south toward the town on November 10, suggesting the magma had extended under the area.
It's not clear when and where a possible eruption might occur, except that it will likely be on top of where the magma has collected. Any eruption is likely to affect only a limited part of the country and would probably not impact air travel, according to the government. No flights to and from Iceland have been disrupted so far.
As rocks melt within Earth's hot interior, they form magma, which can collect underground and eventually erupt to the surface as lava. Iceland sits atop two tectonic plates, and magma pushing through these plates can trigger earthquakes, per the New York Times' Claire Moses.
The earthquakes in Iceland have damaged roads, leaving wide cracks in the asphalt, according to CNN's Issy Ronald, Caitlin Danaher and Catherine Nicholls. Officials allowed some residents to return to the evacuated area on Sunday only to pick up pets, livestock and important items.
Iceland has 32 volcanic systems, according to NPR's Juliana Kim. And the nation is no stranger to eruptions: A 1973 eruption in Vestmannaeyjar came on suddenly and destroyed 400 homes. The Eyjafjallajokull volcano erupted in 2010, spreading a cloud of ash through the air that disrupted air travel for days.
Then, in 2014, the Bárðarbunga volcanic system erupted. It covered 32 square miles of land in lava but didn't cause any damage to communities, writes CNN.
On the Reykjanes Peninsula, where the recent seismic activity is occurring, the Fagradalsfjall volcano had been dormant for 6,300 years before erupting in 2021, according to the Washington Post's Matthew Cappucci. Activity began with earthquakes in 2019 that were followed by eruptions in 2021 and 2022.
Now, the Icelandic Meteorological Office notes that the amount of intruding magma is more than what had been observed with past eruptions of Fagradalsfjall.