An A.I. Bot Named "Shelley" Is Generating Spooky Stories on Twitter
And you're invited to collaborate on her very weird tales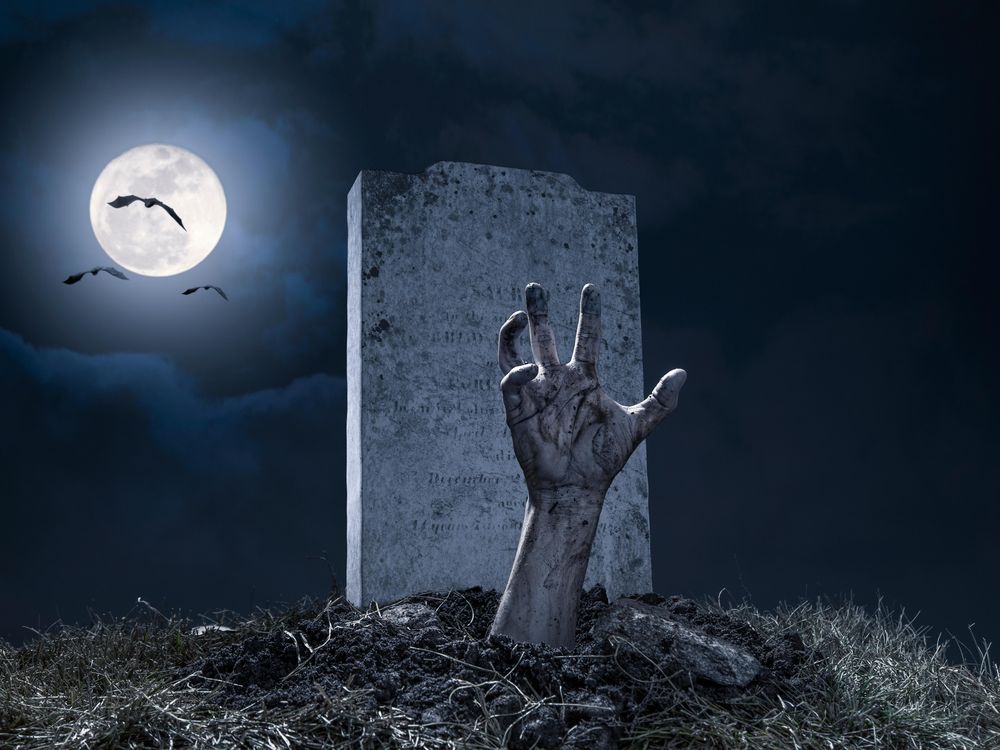 From its first sentence, the scary story hooks you in. "I could hear someone coming into my room," it reads. "I couldn't see anything but I could hear the sound of something heavy being dragged across the floor. In the corner across the room from me. I could see a man in a hoodie. He was crying."
And here's something to really get your skin crawling: that spooky little passage was written not by a human, but by an A.I. bot on a mission to haunt your dreams. As Matt O'Brien reports for the Associated Press, researchers at MIT's Media Lab have created an artificial neural network that is generating its own frightening tales on Twitter. Fittingly, the bot has been named "Shelley," after author Mary Shelley, who is best known for her novel Frankenstein.
To give the Shelley bot a master class in the horror genre, researchers fed "her" some 140,000 stories posted by amateur writers to the r/nosleep subreddit. Drawing on this data, Shelley is now tweeting the opening lines to a new spooky tale every hour. Twitter users are invited to respond with their own contributions to the narrative, collaborating with Shelley to create "the first AI-human horror anthology ever put together," according to MIT's website.
Though Shelley's eerie opening lines rely on familiar horror tropes—ghosts, corpses, "black slimes"—she churns them out with a bit of a post-modern flair. "I then saw a shadow in the shadows," one of her stories reads. "It was tall, but I could tell that it was a little older than my own age." Many of her storylines are just plain bizarre. "The doctors said that he had been bound to another hospital for some time after the doctor had called him a nurse," Shelley writes. "He had to restrain himself from the pain and the fact that he was determined to be injured for a month. He was a man who was pregnant, of course, so that made him more powerful." Of course.
Unencumbered by the limits of human imagination, Shelley is "creating really interesting and weird stories that have never really existed in the horror genre," says Pinar Yanardag, a postdoctoral researcher at the MIT Media Lab, according to O'Brien. The bot marks the team's second spooky project. Last Halloween, researchers released the Nightmare Machine, which used deep learning algorithms to produce a series of terrifying images.
Shelley was created to play on our fears of "runaway intelligent machines," MIT research scientist Manuel Cebrian tells Natasha Frost of Atlas Obscura. But Shelley is far from the A.I. version of Stephen King. At the moment, she can't construct complicated narratives and many of her phrases are hilariously nonsensical ("I walked to the bathroom to get my son's hands, and saw him there, standing over my son, his hands balled into a fist. His eyes were wide open, but his mouth was closed so tightly that I saw his mouth move and his head smile").
So fear not, horror writers. Shelley isn't replacing you—yet.