Hundreds of Right Whales Are Returning to Cape Cod
Decades have passed since the endangered species regularly frequented Cape Cod Bay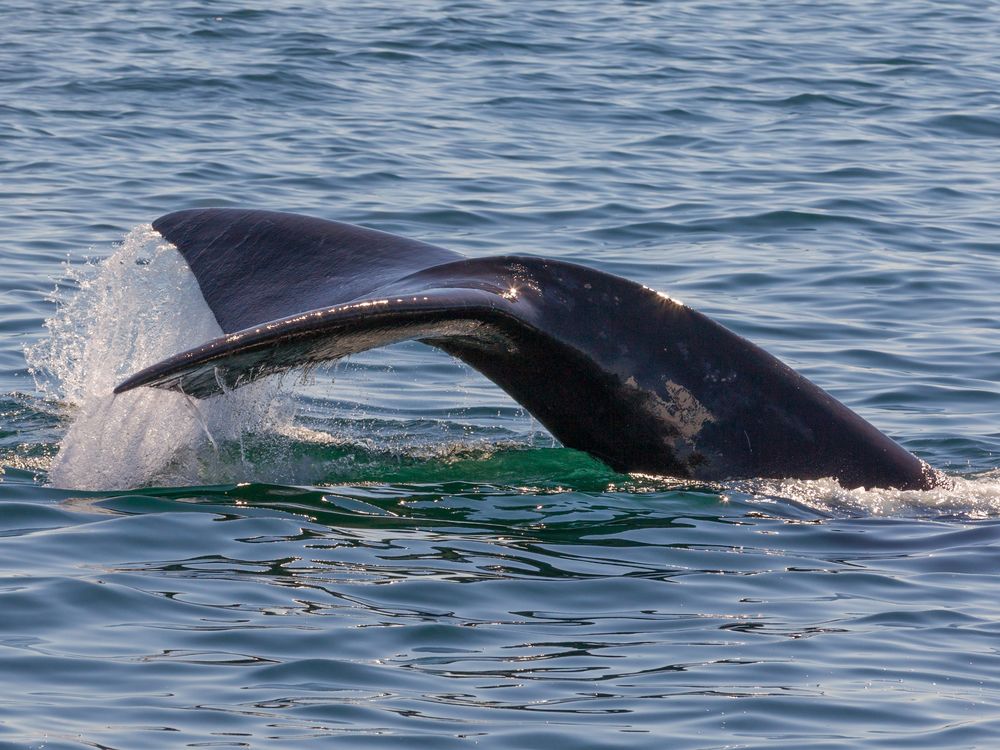 For centuries, North Atlantic right whales have traveled across the ocean to feed on the abundant plankton in Massachusetts' Cape Cod Bay. But in recent years, as the endangered whales have dwindled to just over 500 individuals, few right whales have been spotted in the region. Now, scientists say the right whales have returned in record numbers this year, with about half of all right whales in the world swimming in the waters around the Cape.
"It's rather extraordinary and somewhat mind-blowing," Charles "Stormy" Mayo, senior scientist and director of right whale ecology at Provincetown, MA's Center for Coastal Studies tells William J. Kole for the Associated Press.
Once hunted for their oil and baleen, right whales are now one of the most endangered ocean-dwelling species on Earth. According to the Center for Coastal Studies, there are only 526 individual whales still alive in the world, Steve Annear reports for the Boston Globe. While Cape Cod Bay was once a favorite feeding ground for the whales during their spring migrations, few have been seen in the bay up until the last few years.
"There has been a huge pulse in numbers in the past few years," Amy Knowlton, a researcher with the New England Aquarium's Right Whale Research Project, tells Kole. "Right whales are probably scouting for food all the time. Maybe when one of them finds it, they call their friends."
After decades of spotting only a handful of right whales in the bay each year, scientists have been caught off-guard by the recent resurgence. Right now, there's no clear reason for the whales' return, although Mayo suspects it may be due to an influx of plankton caused by shifting ocean currents.
"They're a little like cows in a field," Mayo tells Kole. "They go away from places that are not good and go to places that are good."
In recent years, scientists have spotted nearly half of all living right whales over the course of the spring, and this year is already on track for a new record. Researchers began getting reports of right whales in late February, and expect sightings to keep rising until late April or early May, Annear reports.
While right whales travel as far south as coastal Georgia and Florida in order to give birth during colder seasons, most of the time they tend to hang out in the western Atlantic Ocean, typically near the Gulf of Maine. In February, the National Oceanic and Atmospheric Association officially expanded the right whale's "critical territory" off of the New England coastline by about seven times, in addition to adding thousands of square nautical miles to their protected breeding grounds in the south, Annear reports.
"They are a lot rarer than tigers, and elephants, and other big-time animals," Mayo tells Annear. "Everyone who lives along the coastline is dealing with a nearly-extinct species. It's a last-of-the-dinosaurs kind of thing."