How To Scrape at a Picasso Without Getting Arrested
The New York Times has an interactive feature showing Picasso's "Woman Ironing" that you can scratch away at to uncover the original pairing - one of a man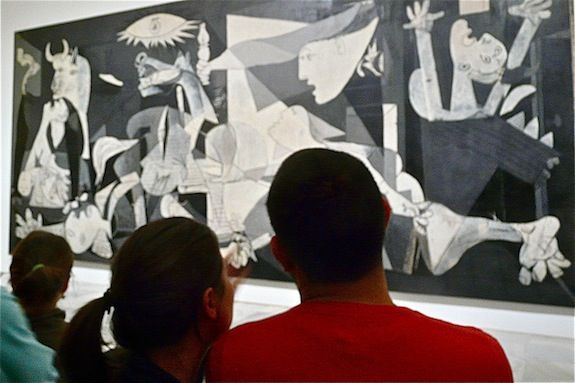 If you've ever wanted to reach out and scratch a famous painting, but been scared of being hauled out of the gallery in handcuffs, now's your chance. The New York Times has an interactive feature showing Picasso's "Woman Ironing" that you can scratch away at to uncover the original painting—one of a man.
The Times also shows us who the man beneath the woman might have been:
But scholars, curators and conservators are still unsure of his identity. Theories have been proposed, argued and dismissed. Early on they thought it could have been Picasso's friend, a Barcelona tailor. There are other theories that it is one of two fellow artists. There has even been a suggestion it was the beginning of a self-portrait.
Perhaps we will never know just who this woman ironed away.
More from Smithsonian.com:
The Oldest Modernist Paintings
A Velázquez in the Cellar?