See Photos of Gay Men in Love Dating Back to the 1850s
A new exhibition features romantic snapshots found at flea markets, antique shops and online auctions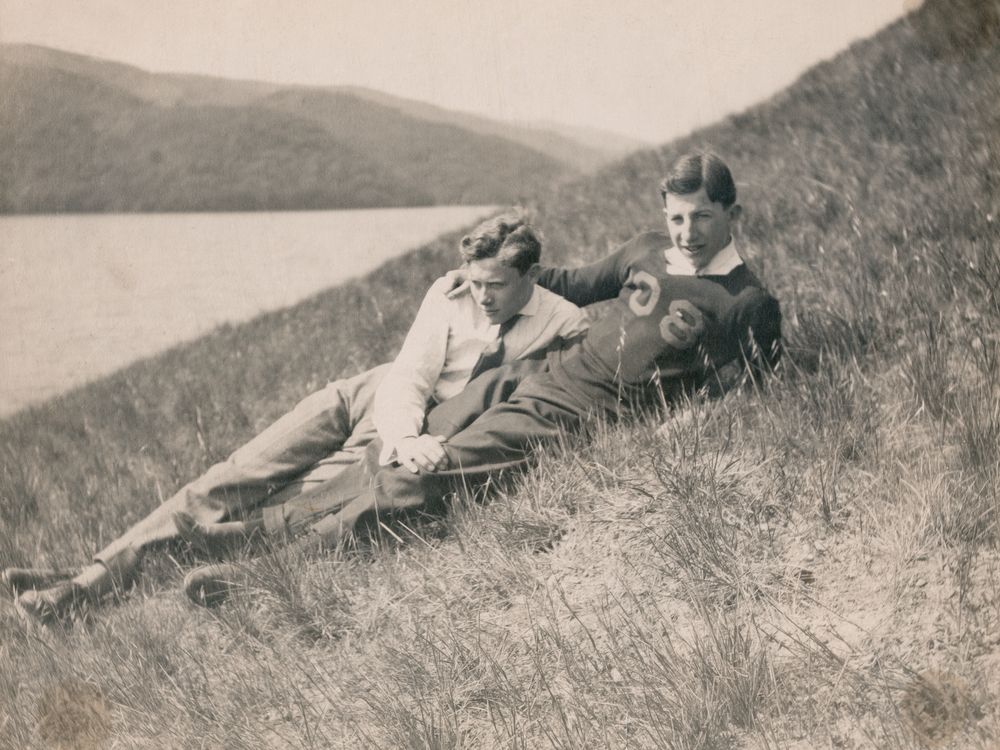 In a series of photographs, men from around the world kiss, hug, picnic and gaze into each others' eyes. So far, more than 4,000 such images—all taken between the 1850s and 1950s—have been found.
Now, 400 of these romantic snapshots are on display at the Musée Rath in Geneva, Switzerland, which hosts the Musee d'Art et d'Histoire's temporary exhibitions. The show, titled "Loving," is based on the 2020 photography book Loving: A Photographic History of Men in Love by Hugh Nini and Neal Treadwell.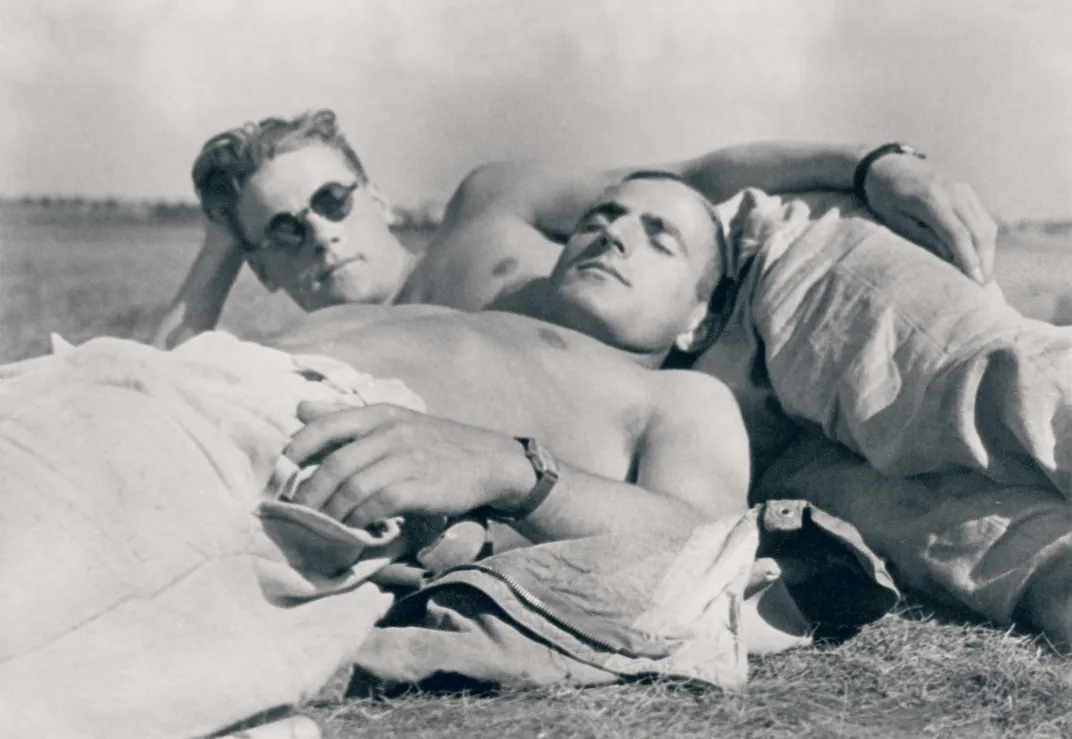 Nini and Treadwell, who are married, found the photographs at flea markets, antique shops, online auctions and in family archives over the last two decades. In one, two men hold up a sign that says "Not married but willing to be." In another, a shirtless man gives another man a piggyback ride. While some of the images were taken in photo booths, many others were likely taken by a third party. The identities of the photographers and subjects connected to most of the images are a mystery.
"The pictures adopt the same staging as for heterosexual couples: couples pose at the bow of a ship, on the branch of a tree, at the beach, in the forest and in bed, and they sometimes also simulate a wedding stance," per a statement from the Musee d'Art et d'Histoire. "All social classes and ages are represented, from workers to businessmen, including students, soldiers and sailors."
Many of the photographs were in near-perfect condition when Nini and Treadwell found them, which suggests they were safely hidden away somewhere over the decades. The men likely just "wanted to have something to remember themselves by," as Treadwell tells Reuters' Denis Balibouse and Gabrielle Tétrault-Farber.
Now, for the first time, the book and exhibition mean that "these couples get to speak for themselves," as Nini told CNN's Oscar Holland in 2020. "They couldn't do it when they were alive, but they can do it now, and I think that's really powerful."
Nini and Treadwell, who have been together for more than 30 years, stumbled upon the first photograph in their collection at an antique shop in Dallas, Texas. Taken in 1927, the snapshot showed two men embracing. Nini and Treadwell saw themselves in the photograph and decided to bring it home.
They thought that first photograph was just a one-off, and they didn't expect to find others like it. With time, however, they found plenty—far more than they needed to fill a book.
Following the photography book's publication in 2020, the images resonated with readers all over the world. Loving is available in five languages: French, English, Italian, German and Spanish.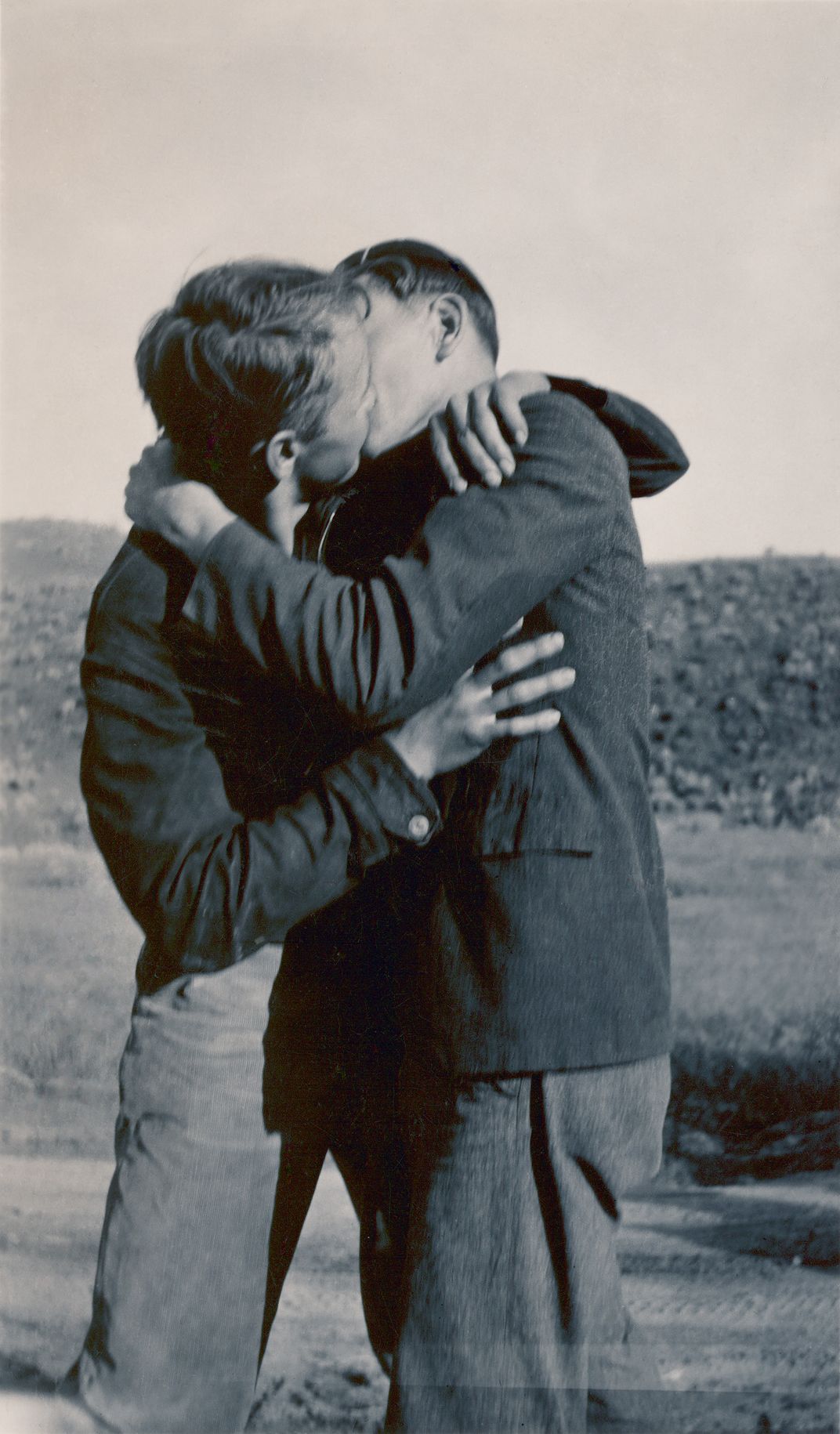 Nini and Treadwell hope that the new exhibition—and shows like it in the future—will continue to spread the message that "love is love," as Treadwell tells the Art Newspaper's Karen Chernick.
"Love has been around forever," he adds.
"Loving" is on view at the Musée Rath in Geneva, Switzerland, through September 24.