How Churches Are Improving Wi-Fi Access in Rural England
A new program is outfitting places of worship with wireless transmitters and fiber cables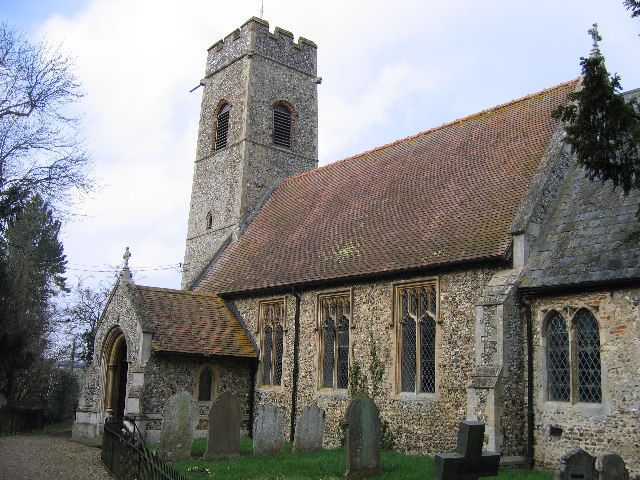 More than 10,000 Anglican churches dot the English countryside, many of them dating back hundreds of years. But as Harriet Sherwood reports for the Guardian, these historic sites of worship are due to get a decidedly modern upgrade. As part of an initiative to improve internet access in rural stretches of England, churches in remote areas will be outfitted with Wi-Fi connectivity.
The initiative stems from an agreement between the Church of England and the UK government, and comes more than two years after former prime minister David Cameron promised to bring fast broadband to all UK homes and businesses by 2020. Many small communities in the UK do not have access to speedy internet, and the new arrangement is expected to improve Wi-Fi connections in up to a million properties.
"Churches are central features and valued assets for local communities up and down the country," secretary of state Matt Hancock says in a statement. "This agreement with the Church of England will mean that even a 15th century building can help make Britain fit for the future, improving people's lives by boosting connectivity in some of our hardest-to-reach areas."
Churches also stand to benefit from the new arrangement, as deals with telecom providers will help them defray maintenance and repair costs.
According to Lulu Chang of Digital Trends, wireless transmitters will be installed in church spires and towers, and the buildings will also be decked out with aerials, satellite dishes and fiber cables. Telecom companies will work with both the Church of England and Historic England, which looks after heritage sites, to ensure that installation of the new equipment does not detract from churches' architecture or historic significance.
Churches in the dioceses of Chelmsford and Norwich are already serving as Wi-Fi hotspots for their communities, and religious leaders there have happily embraced the internet age.
"Our parish churches are a truly national network," the Right Reverend Graham James, Bishop of Norwich, said in the statement. "[T]o use them creatively to create new forms of connectivity enhances their value for the communities they serve."
Using one's smart phone during church services is, presumably, still discouraged.