High-Speed Train Will Connect Rome to Pompeii
The new route will make the ruins of the ancient city more accessible for visitors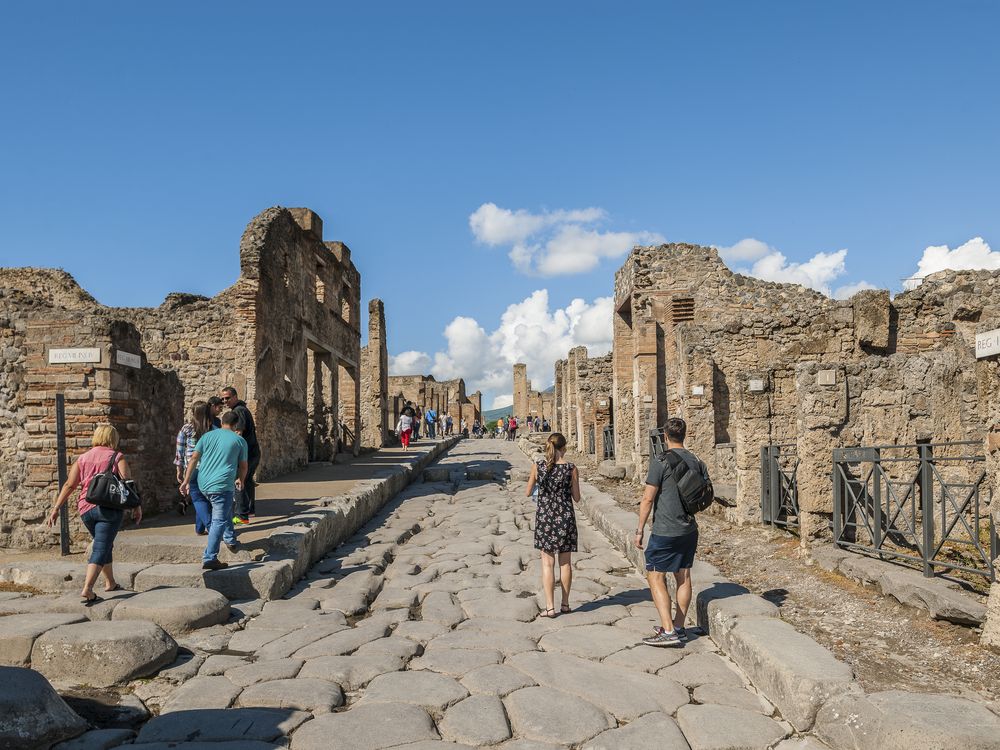 Travelers will soon be able to take a high-speed train from Rome to Pompeii, the ancient city famously preserved in ash after the eruption of Mount Vesuvius in 79 C.E.
Gennaro Sangiuliano, Italy's culture minister, announced the new route earlier this month, reports Euronews' Rebecca Ann Hughes. The $38 million (€35 million) project will add a new stop near the Pompeii archaeological site along an existing route between the country's capital city, Naples, and Salerno, as well as a new train station and transit hub.
The new stop will be an "asset for Italy and for culture," Sangiuliano said on the Italian talk show "Che Tempo Che Fa," as reported by the Art Newspaper's James Imam.
"I know the term 'culture industry' makes some people squirm, but culture can be a great opportunity for the civic and economic development of Italy," he added.
Construction is expected to begin by the end of the summer, reports Susy Malafronte for the Italian newspaper Il Mattino. The station will open by the beginning of next year. An estimated 20,000 travelers visit Pompeii each day, and the new train route could double that number.
The Pompeii Archaeological Park attracted more than 2.9 million visitors in 2022, according to the park's website. That number peaked in 2019, when 3.8 million visited the site. While tourism plummeted in 2020 during the Covid-19 pandemic, it has been slowly recovering ever since.
Travelers who visit the archaeological park can take guided tours, wander among the preserved buildings and see rotating exhibitions. Through September, the park has an exhibition called "Art and Sensuality in the Houses of Pompeii" that explores the erotic sculptures and paintings that archaeologists have been uncovering in the area.
At the moment, Pompeii can be reached by train via the Circumvesuviana route, which stops at several small coastal communities along the Gulf of Naples. However, visitors must first take a train from Rome to Naples, then transfer to the Circumvesuviana train. In total, the journey from Rome takes about two hours, per the Art Newspaper.
Archaeologists continue to make new discoveries at the site, which was preserved by a thick layer of volcanic ash and discovered in 1748. In recent years, they've unearthed beautiful frescoes, discovered the remains of a tortoise and her egg and found the remains of a saddled and harnessed horse. Scientists have also sequenced the DNA of a man who died in the city—one of the estimated 16,000 people who perished as a result of the eruption.